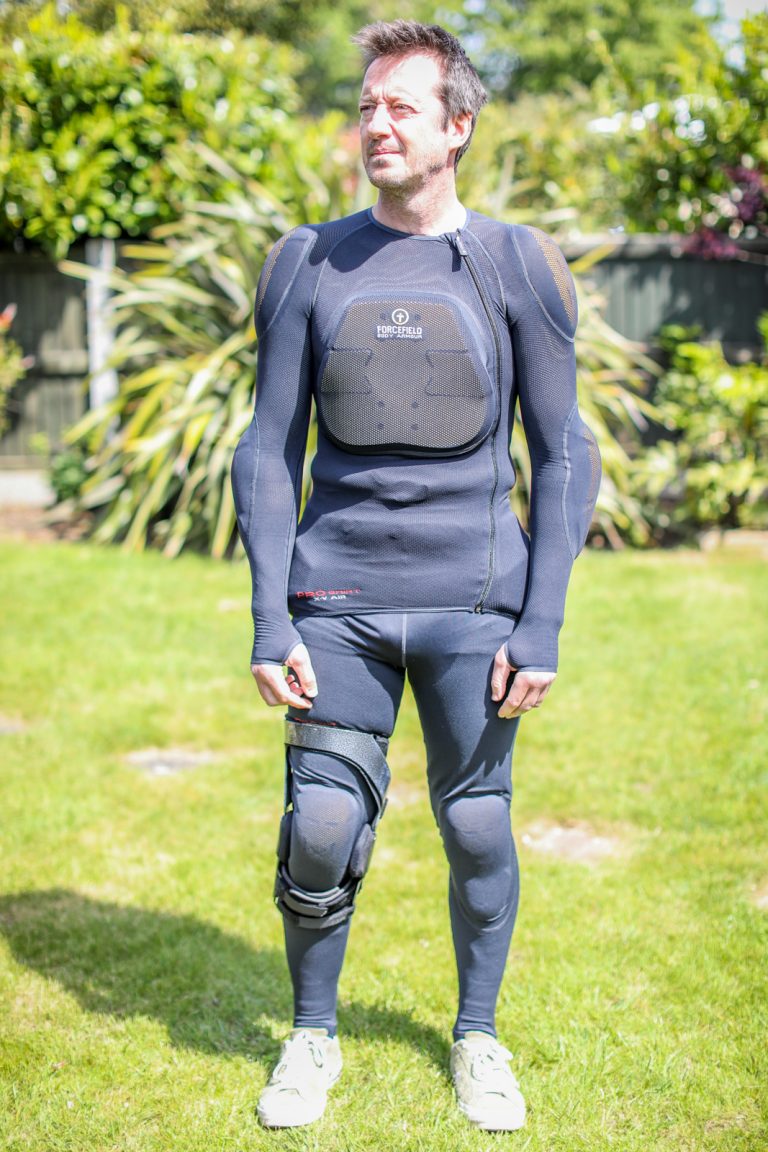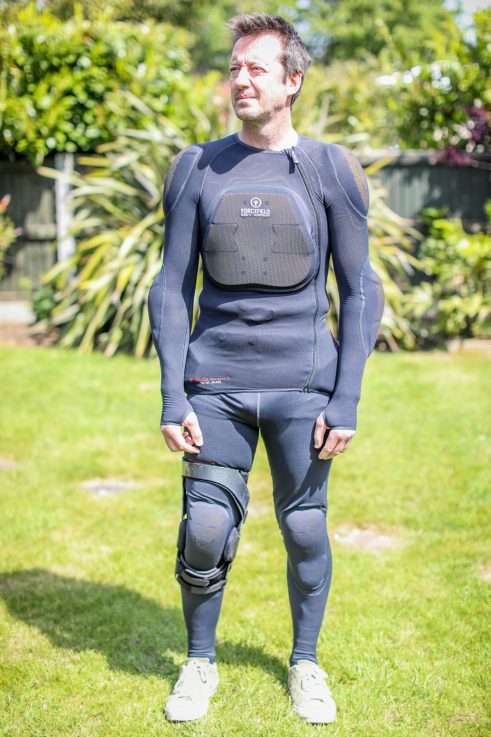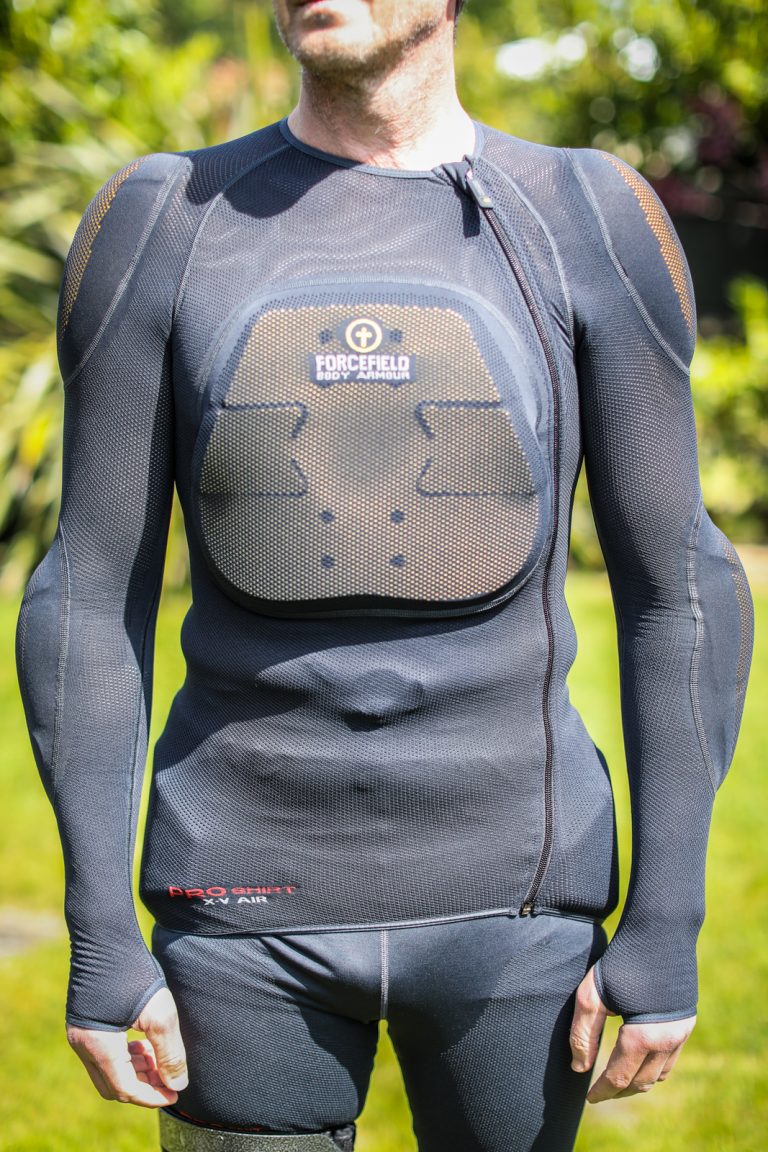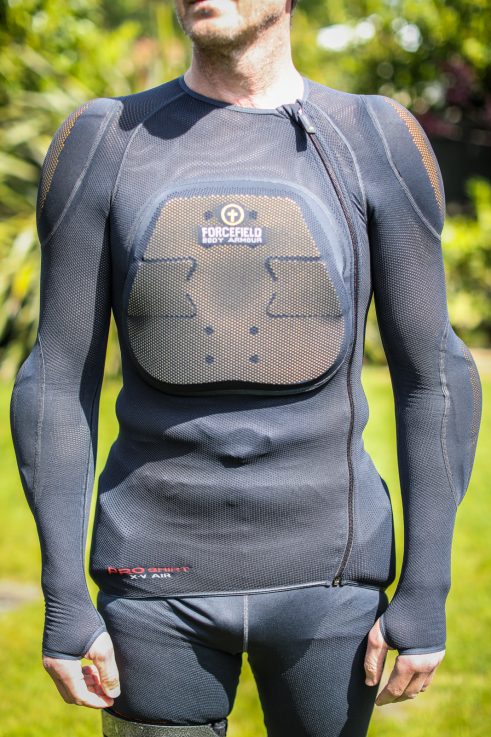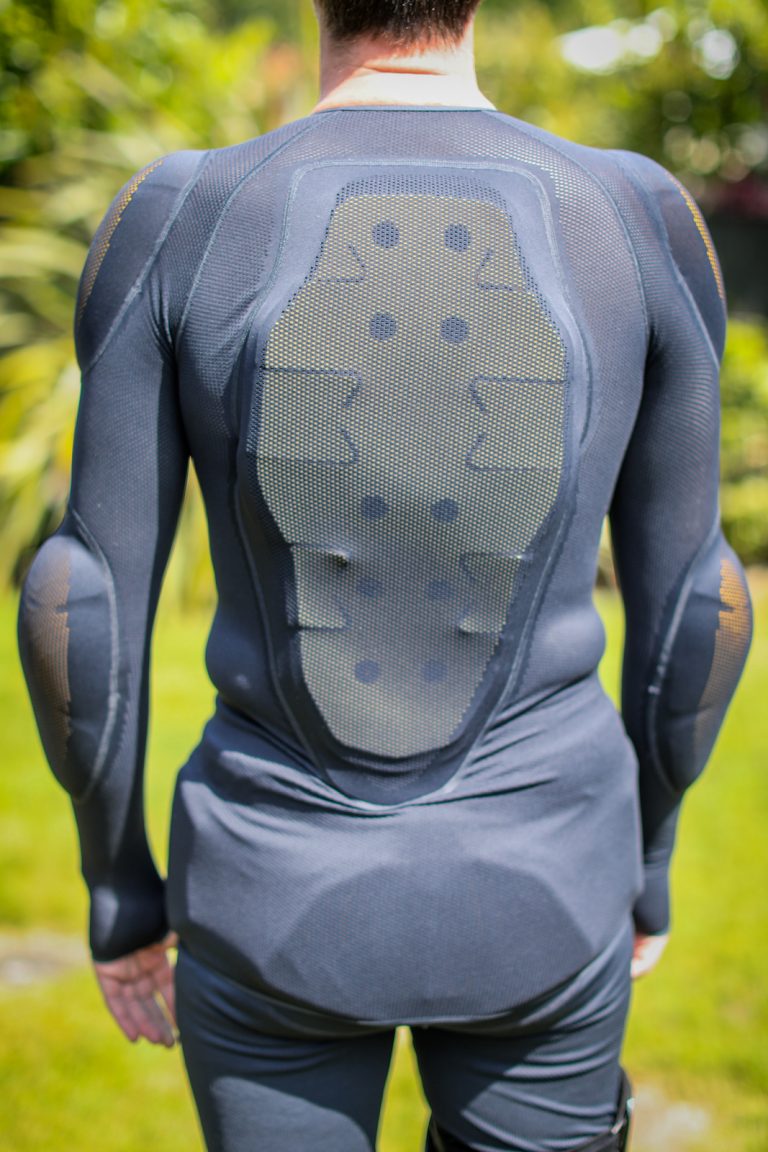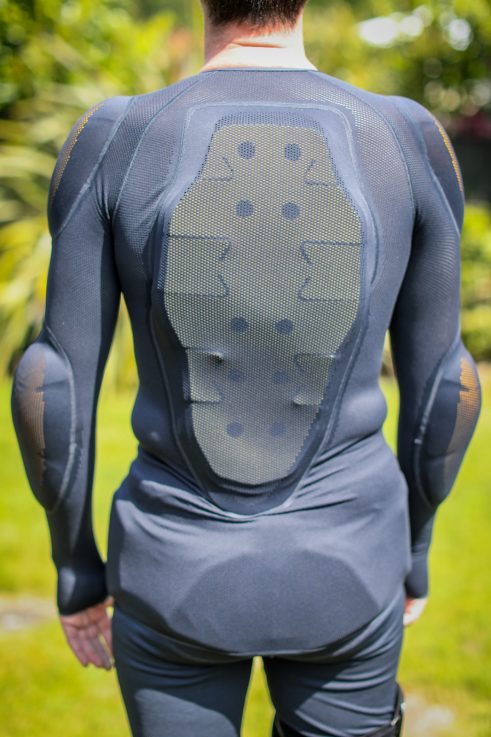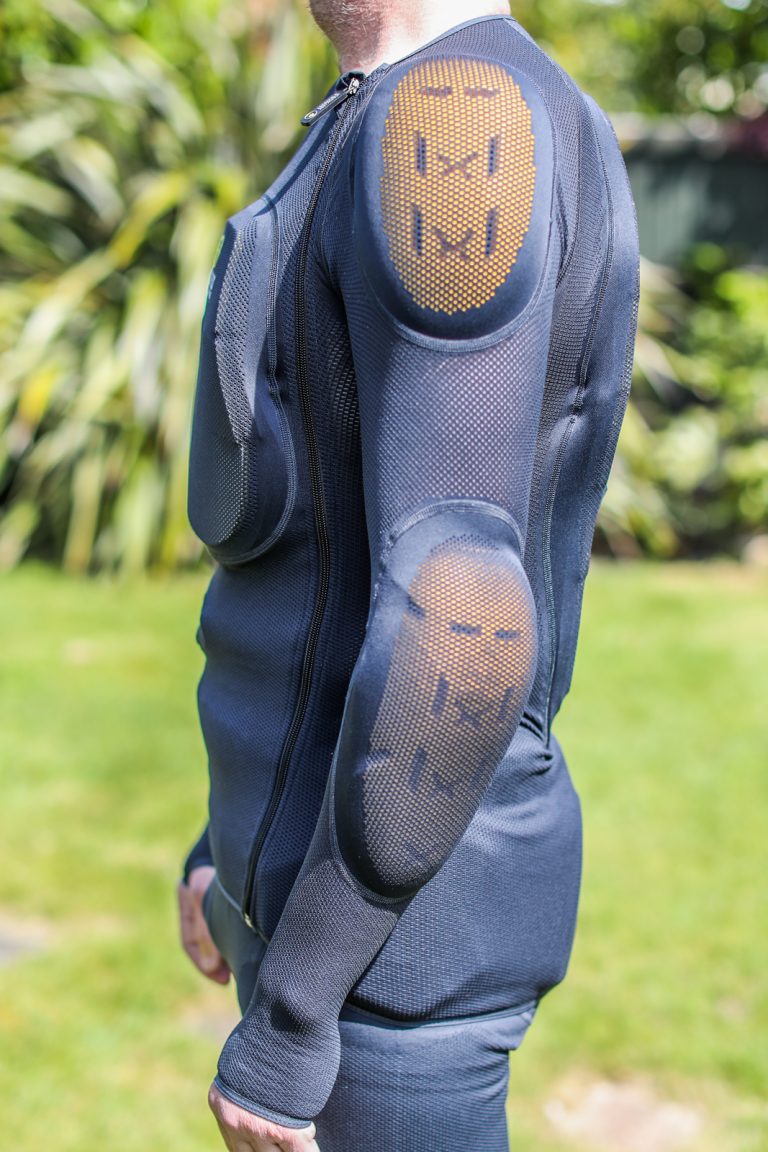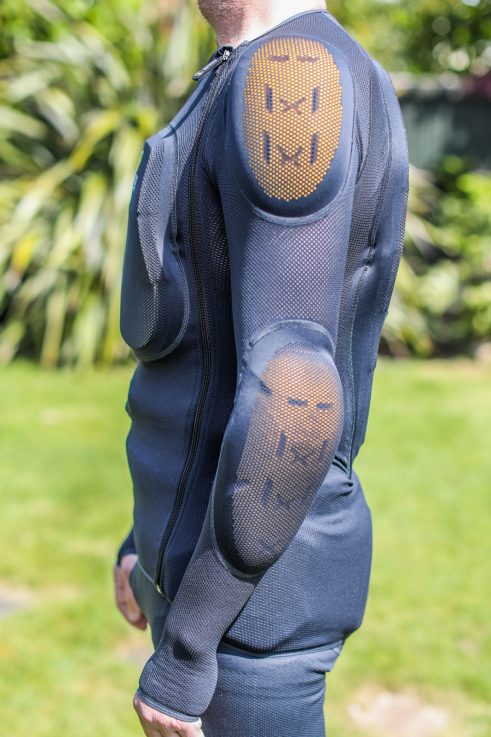 Forcefield has refined and advanced its armoured clothing for 2020. New to the market is their Pro XV2 Air range which features a new 'Becool' breathable mesh fabric for superior cooling, integrity and comfort. The material is indeed very soft to the touch while well elasticised to ensure a hugging fit yet strong enough to secure the armour in the instance of a fall. The shirt and pants are both longer than you'll often find so there's a proper overlap for secure fitting. It is indeed comfortable when on and the Isolator CE2 body armour – given the heat from your body – moulds to your contours. So far, given lockdown, this has been a static test (worn around the house!) – so we'll look to ride test this kit as soon as we can.
The Pro Shirt features a side zip to allow the fitting of a decent chest pad and so is a slight fiddle to fit, but nothing you can't handle. The Pro Pants are plenty comfortable although the tail bone / coccyx protective pad is slightly incongruous. It seems to sit above your bum when sat on the bike (again a static test only so far). Both arms and legs have loops (thumb/foot) so you can secure them against rising up.
All the armour is fitted in pockets so can be removed for easy cleaning of the shirt and pants, or say if you plan to use different knee protection.
Here's what Forcefield has to say on the construction: 
Brand new Seam-less loom full mesh technology has resulted in a fabric that not only is lighter, with unbeatable breathability, but is as strong as a regular fabric.
Featuring a CE 2 'free fitting' back insert and Chest part, and Isolator CE 2 Isolator limb armour. This garment offers the best of all worlds.
Featuring a super lightweight construction, complete with side zip.
Super soft and comfortable construction.
The CE 2 back and chest armour parts provide un-rivalled 'free fitting' flexibility. This is achieved by a unique cutting pattern throughout the layers of Forcefield's own Dynamic Reactive Intelligent Materials. DRI-M technology
Massive Protection. Freefit back armour from 6kN- Limb armour from 10.6kN!
Forcefield's unique industry leading Isolator armour is not only 3d mouldable, super soft, heat reactive, but also has multi-Impact technology. All from a super slim (CE2 12mm) and light weight design. (From 96g).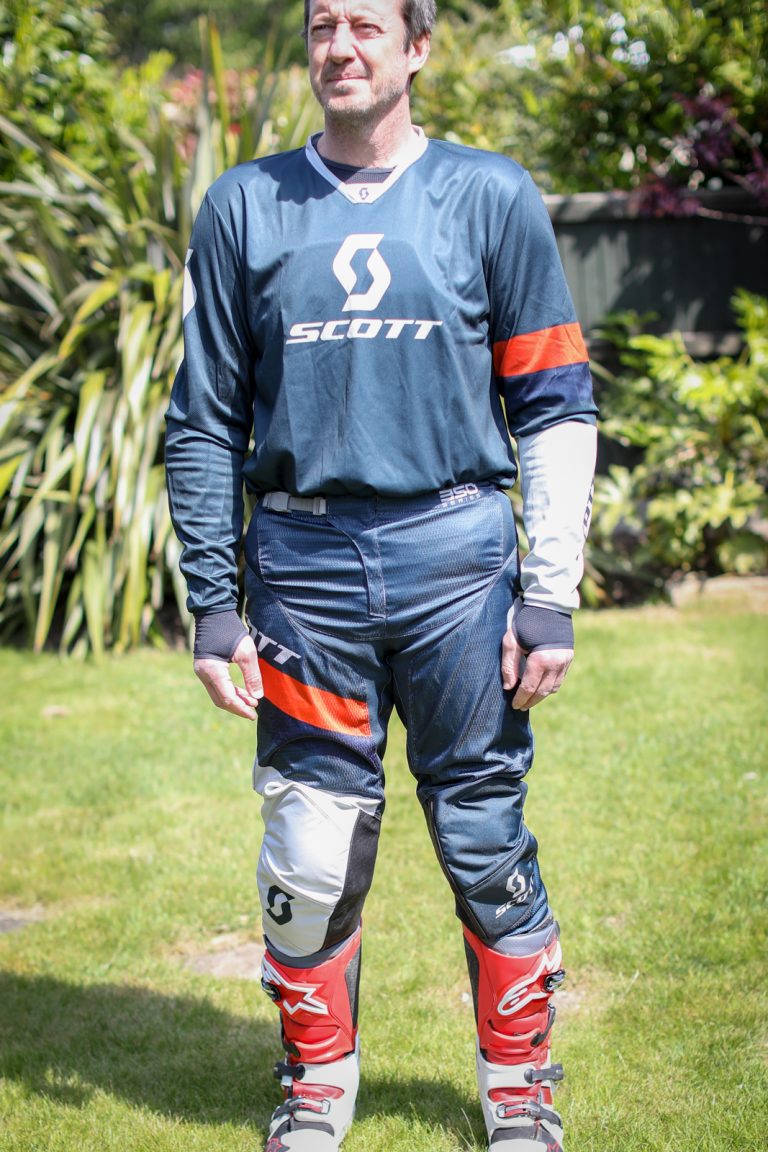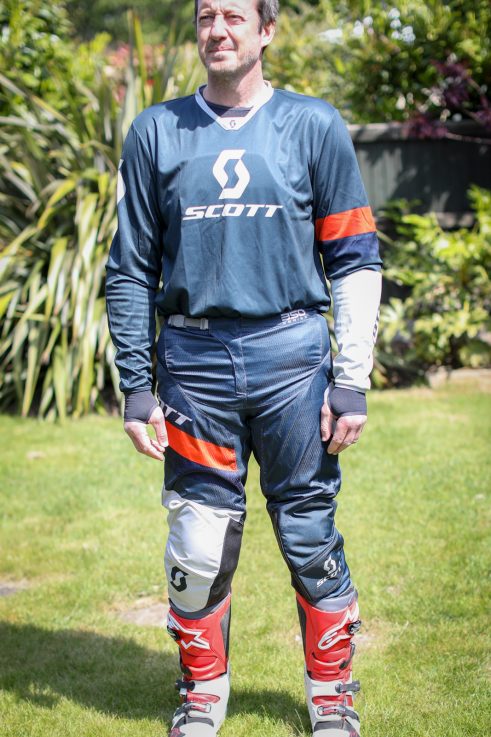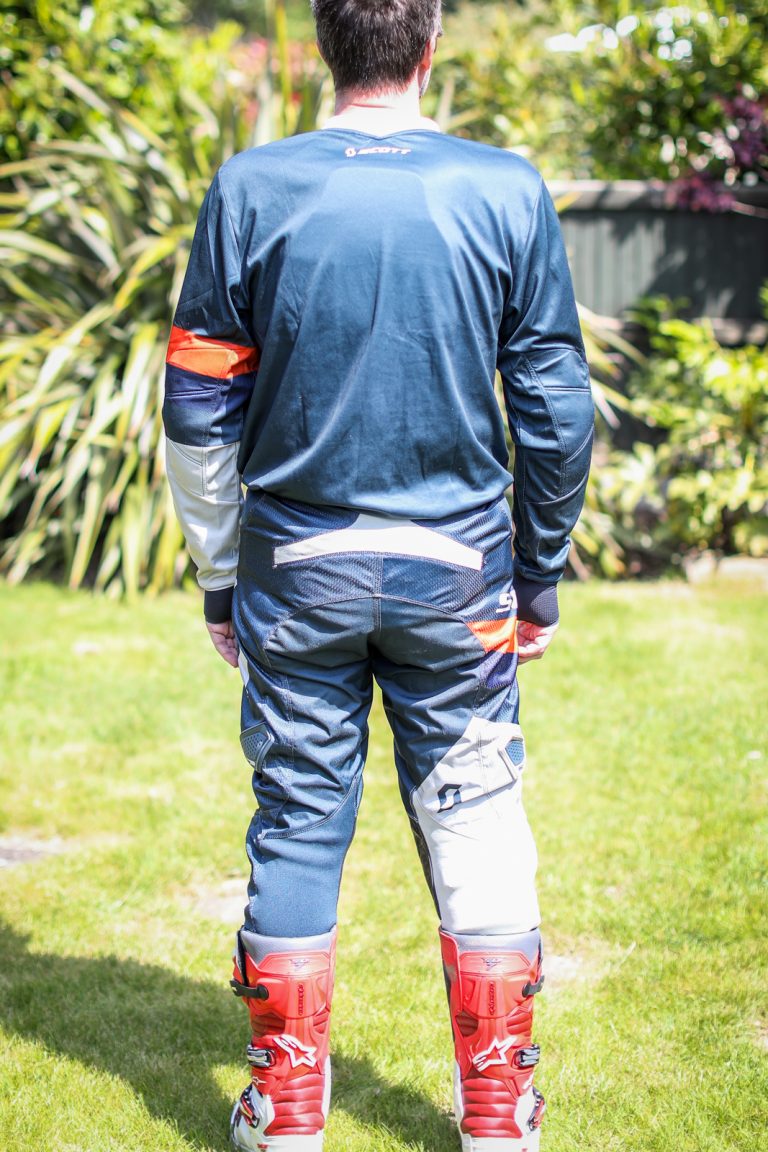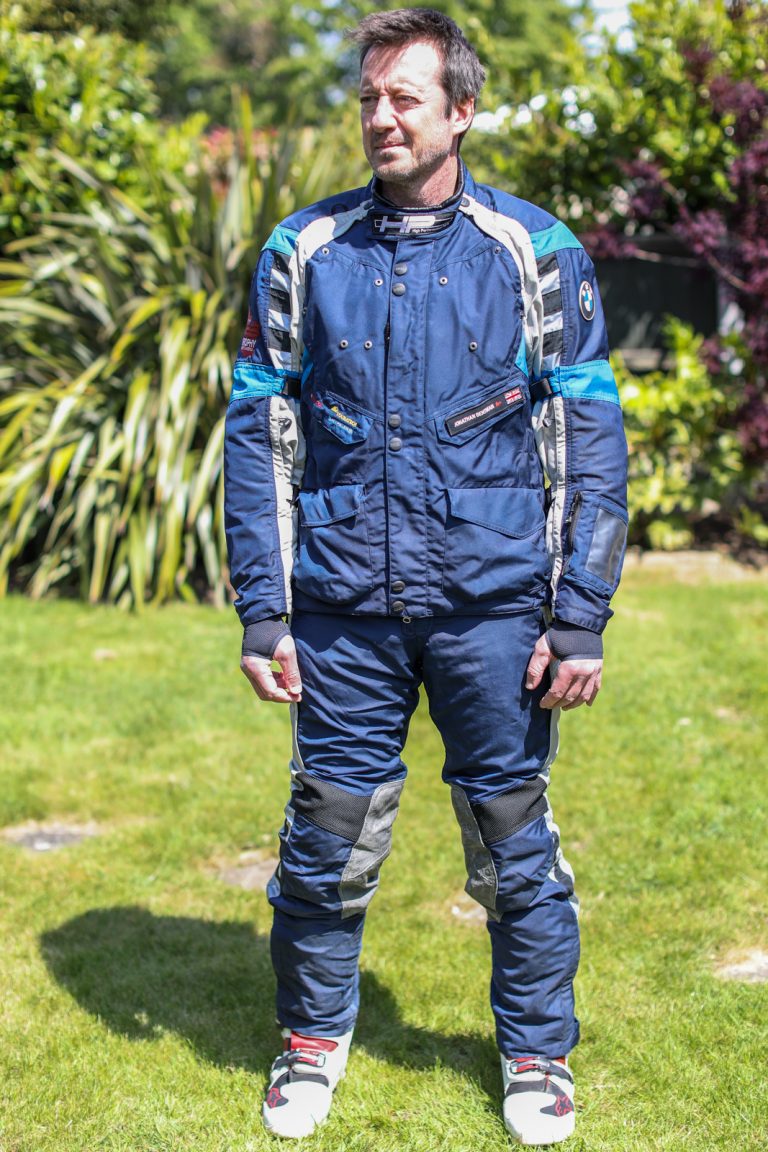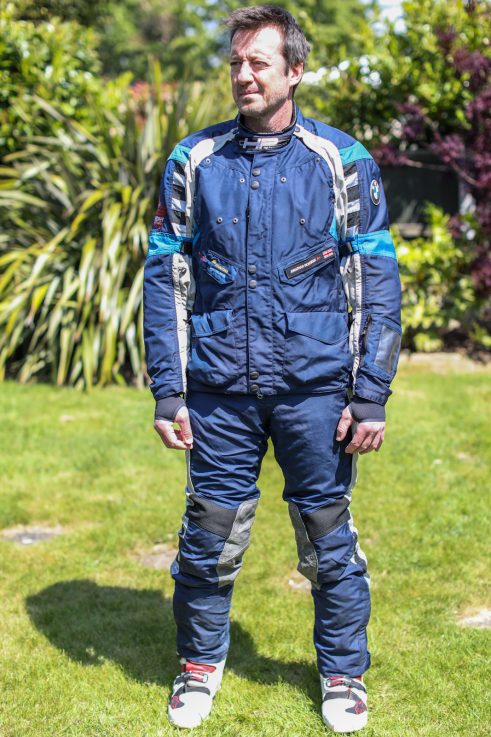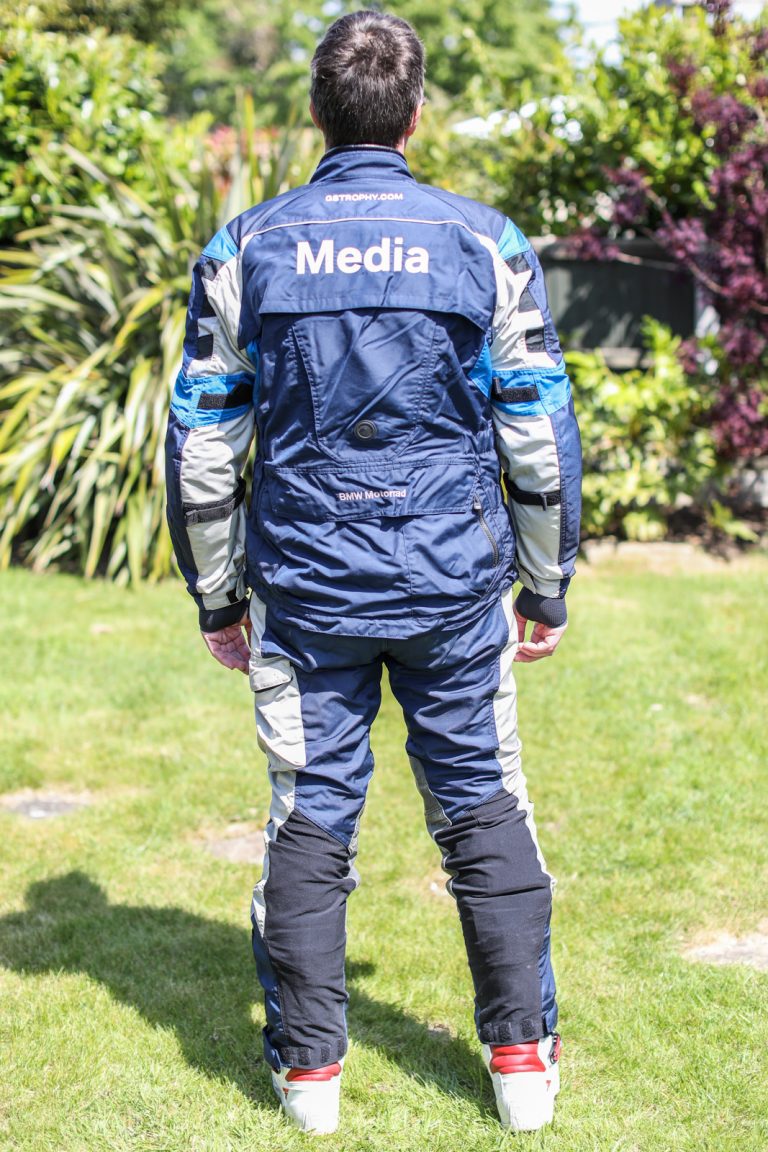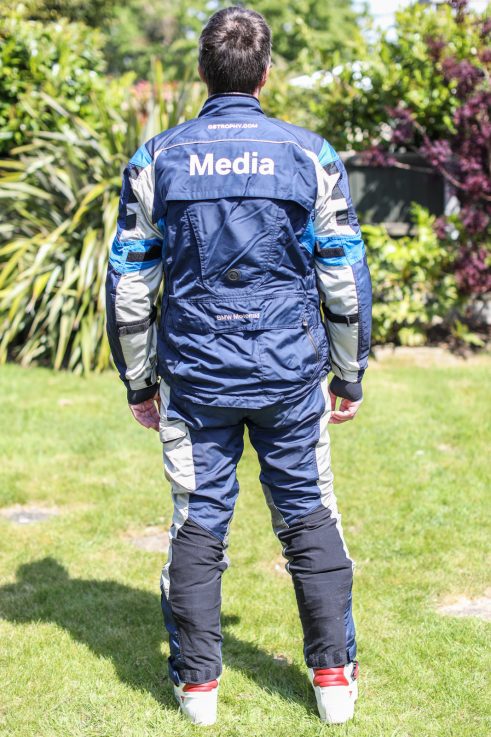 We tried the VX2 Air kit under our motocross (enduro) gear – in this instance a set of the latest Scott 350 kit. All that padding around the hip and coccyx meant I'd probably need to go up a size on the pant for as you can see they've become one tight fit. Under the shirt the body armour isn't quite as obvious as some body suits can be (us not being fans of resembling Teenage Mutant Ninja Turtles). There's always that trade, of course, look cool or ride protected?
A quick evaluation for adventure followed. We stripped out all the OEM body armour from a BMW Rallye suit and slung that over the VX2 Air ensemble. In this instance the body armour is as good as invisible (perfect). The Rallye suit's knee protectors have long been a bug bear as they always seem to sag down around your ankles creating a very peculiar look, but of course with the VX2 Air's captive knee protection you can look entirely normal again. 
For adventure riders, especially, the VX2 Air feels to be a really good choice. The protection is both enhanced and will stay properly placed for maximum protection in a fall (bearing in mind this could be a high speed road crash). With most adventure suits you're looking to wear a base layer in any case, and the improved comfort and feel of this fabric mean its doing two jobs at once. 
Last thing – and this is a personal win. I have a Donjoy Fourcepoint knee brace I'm wearing post ACL/MCL injury (waiting on surgery). I like that the body armour on the pant actually sits comfortably within the knee brace making this an ideal set-up for moderate adventure riding and for trials riding (probably minus the hip/coccyx pads).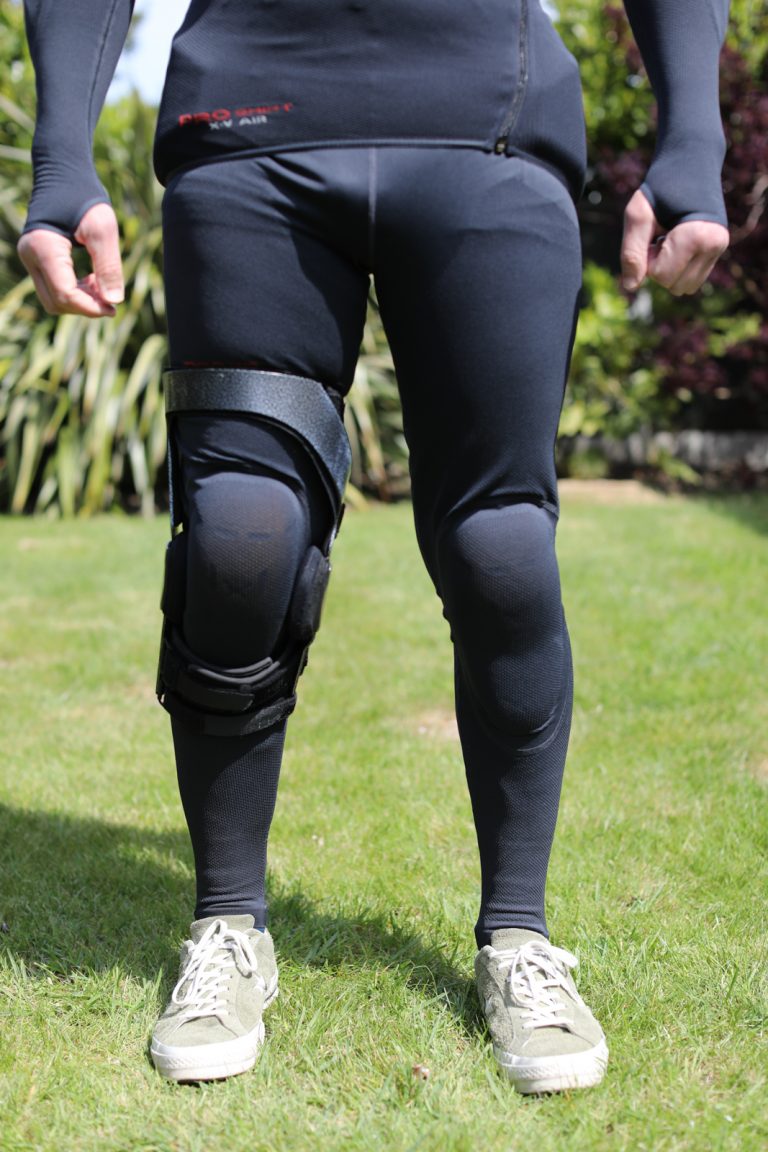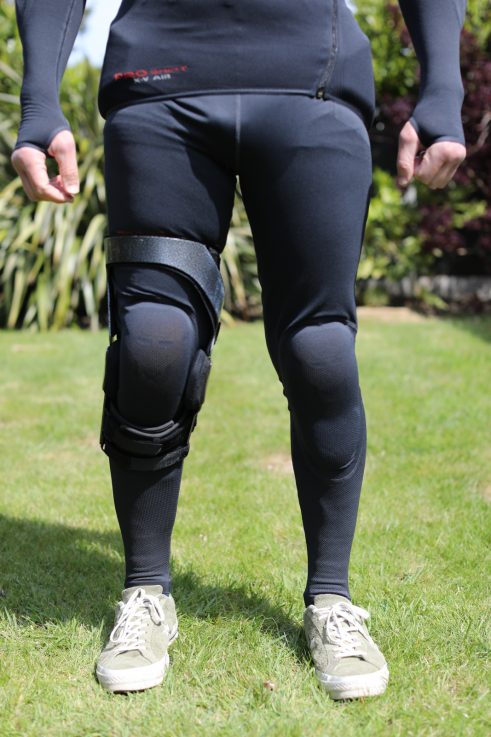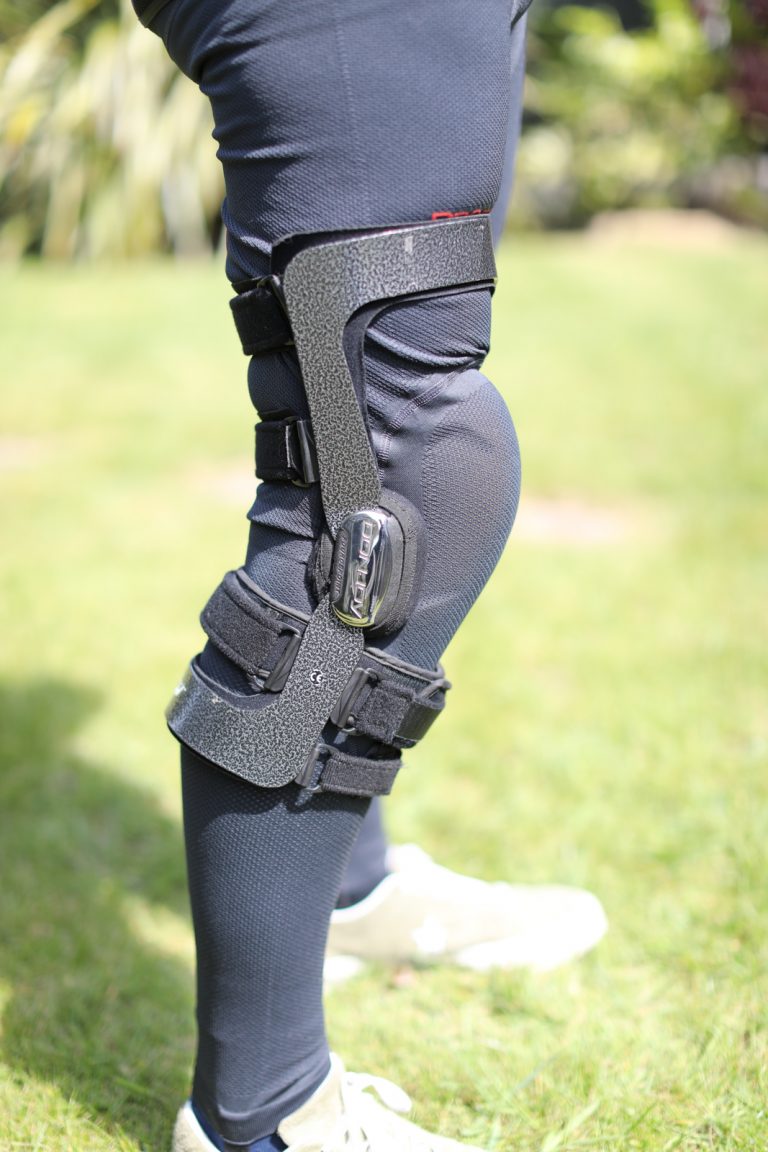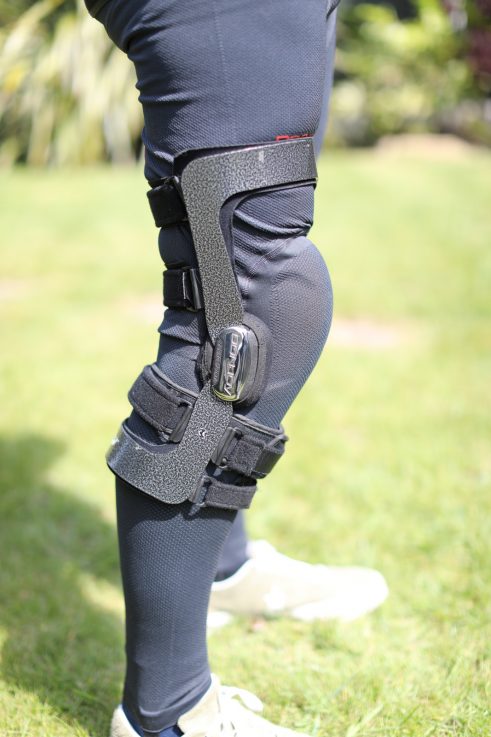 Last word: price. The Forcefield Pro Shirt XV2 Air RRP is £224.99, the pants RRP £174.99. For more details go to https://www.forcefieldbodyarmour.com/armoured-clothing