While prepping our Ténéré for the season ahead, it struck us that it would be a good idea to check in with the guys at the Yamaha Off Road Experience (YORE, aka the Joneses) in Wales – to grab a little extra bike time and to see how they operate their Ténéré Experience days. One thing we know in this game – there's always something new you can learn.
First off – and this will be a major change – the YORE operation is upscaling for 2022. YORE is found in the heart of Powys at the head of small valley just before the Hafren Forest cloaks the Cambrain Mountains beyond. Up until now you would arrive at their fully operational farmstead (cows and sheep) and be guided to a barn to be introduced to the bikes and kit, then off to another barn for the changing rooms. The bikes were the second business. But very soon YORE will have finished a whole new premises at the entrance to the farm. Essentially it's a very sizeable oak-framed barn-come-lodge which will house a showroom and welcoming area, his-and-hers changing rooms and showers, plus offices, stores and all the other ancillary rooms. It's rather posh – kind of Grand Designs – but it shows their commitment to enduro and adventure. That's a commitment that YORE also make to maintaining land access, working continually with the forestry department, with the councils and local landowners to secure and preserve access to the trails. In their professionalism and their understanding and stewardship of the land and forest – and how these resources can be shared and sustained – they present a professional front for our pastime.
Ténéré Experience
Anyway, on to the Ténéré Experience. Now although JB here is an experienced adventure rider, we saw no harm in seeing how the YORE team get people started, so we attended their one day adventure tour. In this they cater typically for complete newbies, so YORE has all the riding kit as well as the Ténéré 700s themselves ready and prepped. Sure enough, of the ten or so clients this day practically all were experienced road riders but completely new to off-road. They came in various shapes and sizes, too, so YORE tailor their Ténéré fleet accordingly, some with high seats and tall bars, some lowered.
The day is called a 'Tour' on account it's not all instruction. And as such it's a much better introduction to adventure. After a short easy ride down some back lanes and onto the first gravel tracks – ideal to get warmed up and acquainted with the bikes – our instructor, Rowan, pulled us up for the first bit of instruction. Namely this was about positioning yourself correctly on the bike, whether seated or standing. These maybe termed 'the basics', but these are the foundations of off-road technique and in so many ways these are very different to how you ride on the road.
What was noticeable here was Rowan kept it to just a few basic simple messages. Kind of elbows up, look well ahead, head over the handlebars if standing, knees slightly – just slightly – bent. Toes up. Rowan them demonstrated this. First, he demonstrated how newbie typically interpret such instruction, with elbows down, slumped, etc and then he demonstrated the smart, alert, yet relaxed correct way. The lesson was probably ten minutes in total, and then with this kernel of knowledge off we went again on the trail as the class started familiarising themselves with the techniques. As ever, not everyone gets it first go, but helpful tips and pointers were dished out as we rode.
Next came a lesson on cornering – very much dealing with the issue of the limited grip we have in off-road. Also pointing out just how with adventure bikes you've also got issues such as weight and compromise tyre selections, so we were looking at how/when to brake, then foot peg weighting, when to sit, when to stand and so on.
The KISS philosophy
And really that was about it on instruction for the day. Talking to Rowan, he explained that there's really only so much information that a newbie can assimilate on a first day riding off-road. Bombard them with more and they'll struggle with retention and start getting confused. So 'keep it simple' is, as ever, the way.
But here's the thing. Armed with just the basics of good positioning and a rudimentary understanding of cornering all of the riders made excellent progress. Is it that 90% of off-road is simply understanding and implementing these two base skills? At one point Rowan took the group along what looked like an enduro single track (see the video below) and despite some decent climbs and descents, and some tricky rocks and stones, not to mention the deepish puddles, the whole group came through in style. You get to see a lot of things in this business, but the progress of the group through this day was an eye opener.
The tour
And there you have it. Armed with these basic skills the group went on to enjoy a great ride. Looping out onto trails over the hills, alongside a couple of reservoirs, riding up on some hilltops to stop for some great vistas. So as well as being a given a start on techniques, they got the adventure experience as well – that backcountry, wilderness thing, Red Kites and all. For £275, including the bike, the fuel, insurance, even a pub lunch it was an impressive way to get an instant 'in' on adventure motorcycling – plus an unmatchable test ride on the Ténéré.
And if you like the taste, then YORE can also offer two- and four-day courses (with new tracks every day) plus a skills course for those who need to take their riding to a higher level for serious overlanding or trail riding. Oh, and you don't have to ride the Ténérés, if you have an adventure bike already you're more than welcome to bring that along and enjoy the courses at a much reduced price. It's all good!
Our Ténéré Experience
Duncan Price (l) & Nick Payton (r)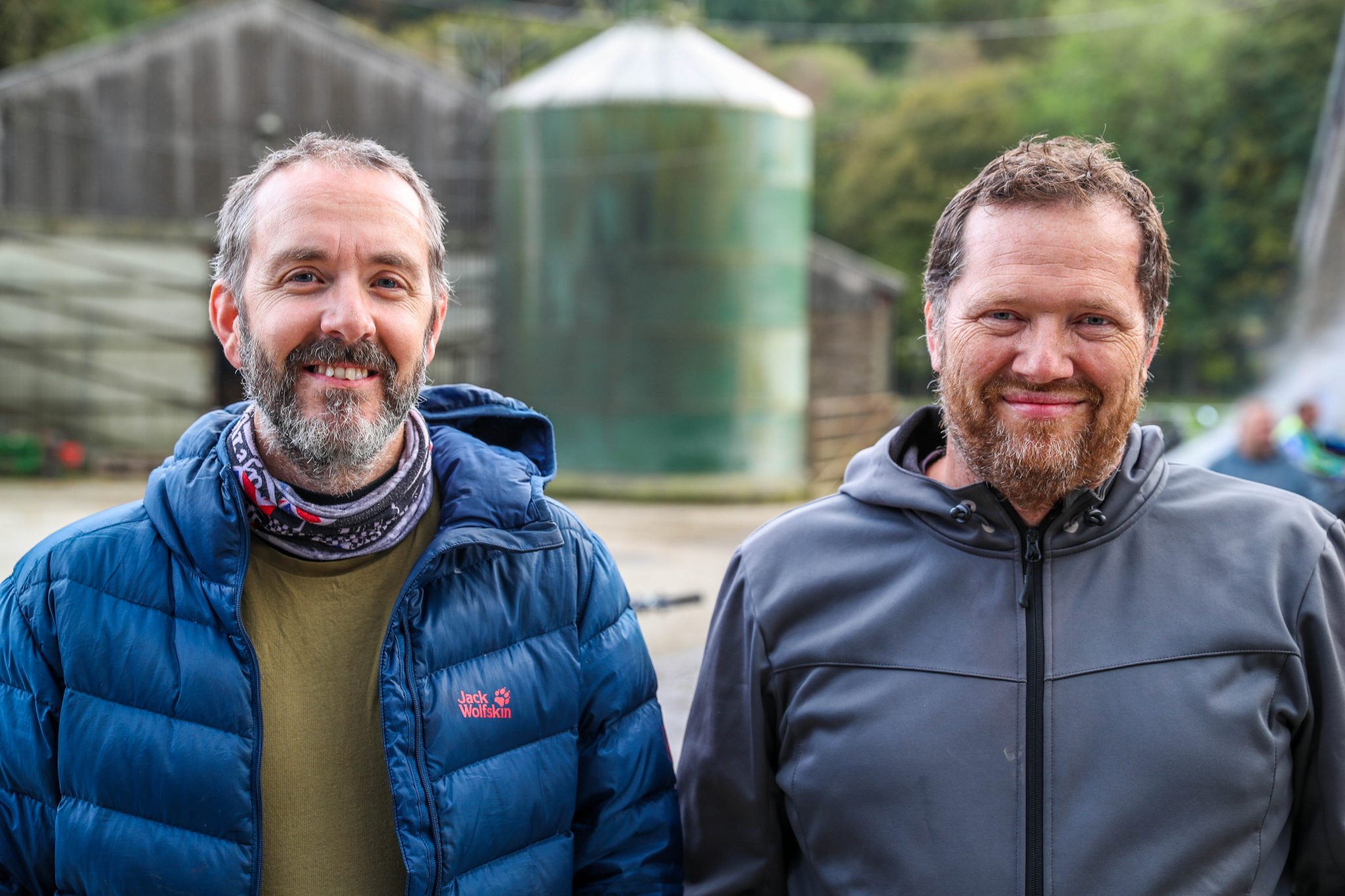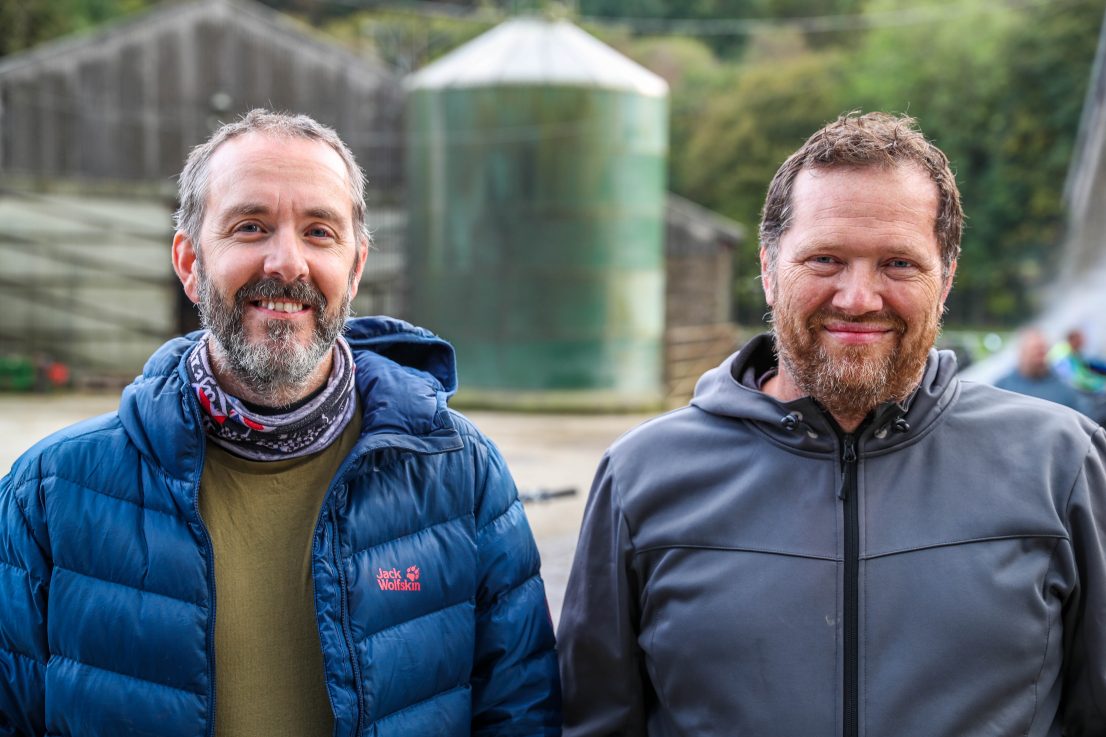 Nick: I'm here for two reasons, to get some off-road experience and to try the new Ténéré. I have a Yamaha Tracer 900 at home which is more of a road bike.
Duncan: Nick asked me along and I thought it would help me with my road riding. I didn't know what to expect, I thought it might be a bit more riding around cones and that kind of thing, but it was a good mixture.
Nick: It was a little more challenging technically then I thought it would be, but in a good way. And it pushed me outside of my comfort zone which I liked, plus I liked the combo of off-road and a little bit of road riding, because then you could admire the scenery rather than concentrating on not falling off.
I'm now sorely tempted to get a Ténéré, with my job changing and my commute getting shorter I don't need quite as powerful a bike, so I'd seriously consider something like a Ténéré for commuting and to come here maybe three times a year to ride some trails. So yeah, this has definitely opened my eyes too adventure riding.
Duncan: Standing when riding was a big thing to master today, but toward the end I really felt much more confident, in pushing down on the pegs as suggested, and feeling more confident generally. So yeah, it's a progression throughout the day, really we need two days.
Nick: Yeah I found that riding standing felt natural towards the end of the day, but at the beginning I felt this is not right and I was struggling with the brakes and gears, but by the end I was changing up and down on the fly, standing up. I used to think to myself, why do people need to stand up? But actually, you really do need to stand up at times, it helps massively, so that element was a real learning curve for me today.
Duncan: After this I would definitely like to do more off-roading. My best bit: I think getting more comfortable with the bike moving underneath me – that was a thing – and knowing that a skid here or there is not the end of the world.
Nick: For me, I didn't have any major offs and I was able to get through some of the technical stuff. I feel now that if I was to go off-roading I'd have a much better idea of how to do it, I think for me that's probably the main take away from today.
My Ténéré Experience
John Gelling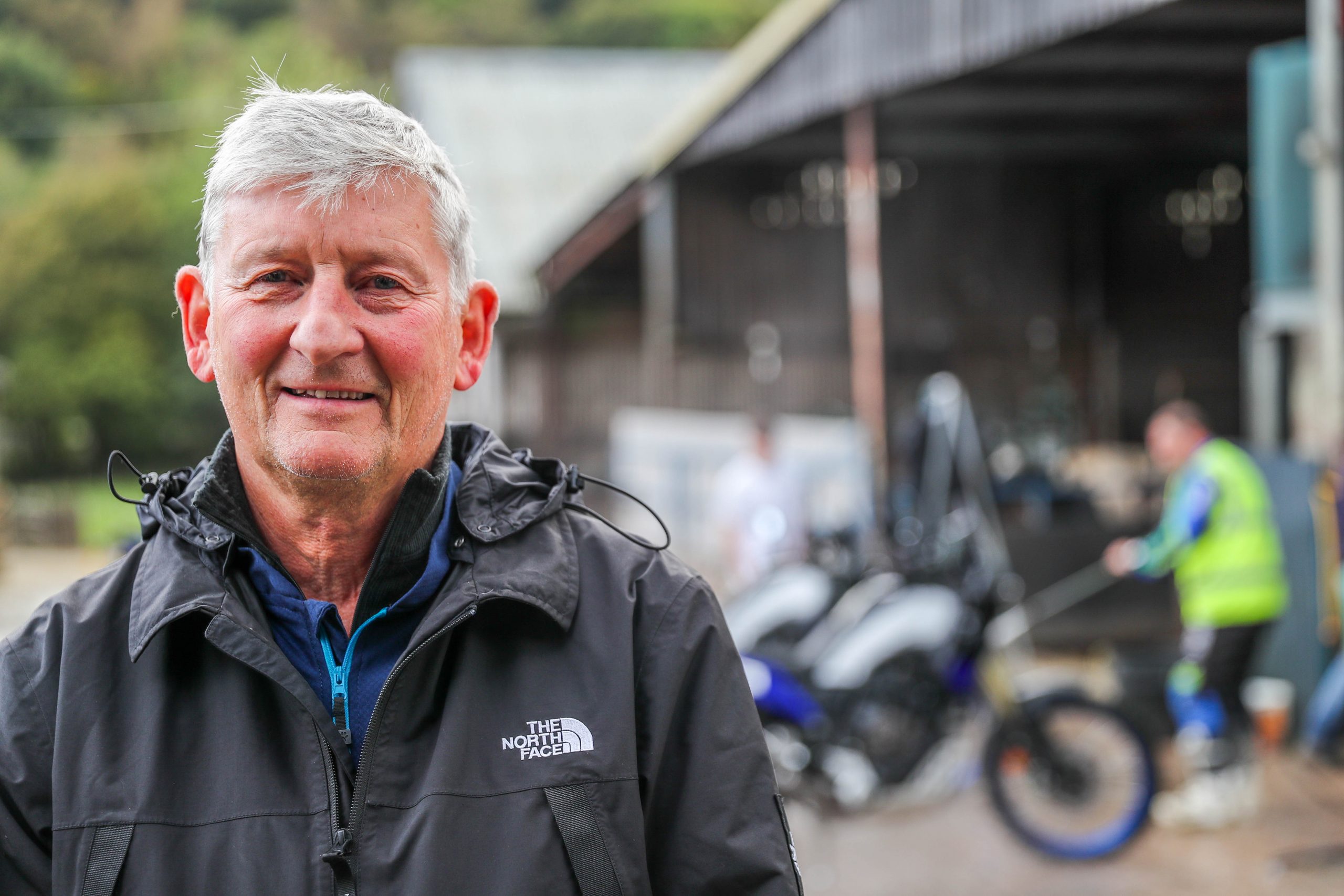 I started riding when I was a teenager, I had a Lambretta, then a Suzuki 250 Hustler, then a GT500… and then along came marriage and the bikes disappeared until I was 60. So, I'm back again, a bit late for the mid-life crisis! I've an XS700 now. I'm here because when I retired as part of my leaving my work paid for me to come on this course.
I've never done off road although I've always wanted to do it, so I think coming here has given me the best start. As said, I've left it a bit late in my life but there's people here older than me. I just think the experience is magnificent. The bike was teaching me as I went along and the guys here are very good instructors, plus the scenery and the trails are unbelievable. I've had a magnificent time. So I'm going to reflect now on what I've learned and yeah, I am seriously thinking of buying an adventure bike.