A funny old year, 2020 – as you know. Whether or not the Coronavirus situation caused upsets or delays in KTM's R&D we don't know, but uniquely – after years of continual evolution – for the 2021 model year the EXC range came to us with no changes save an updated colourway and graphics package, although even that is only modestly updated.
Consequently no launch and a long wait, until December (for the press) to see a new model at all. And in this case we've just seen two examples of the range, both 250s, one two stroke, one four-stroke. For one day!
AN ULTRA-QUICK TECH REVIEW
If you've read our piece on the 2021 Husky FE350 then you're pretty much up to date here. The big changes that came in 2020 were the revised frame with changes to the stiffness and flex characteristics, a longer but lighter subframe and a lowering of the radiators by 12mm.
Perhaps of more significance was the upgrade to the WP XPLOR forks which gained a new mid-valve that probably did as much as anything to create an even better set of handling responses. Added to this, in the case of the 250/300 two-strokes they had their engines rotated forward by 1º.
Engine-wise there was talk the four-strokes were retuned for more power, but not more peak power, while the 250/300 two-strokes gained an air pressure sensor to improve the fuelling. They also got ribbed expansion chambers!
THE RIDING
So we had two 250s, and two testers – Craig Keyworth (keen club racer, SSDT, Romaniacs and in 2020 a Dakar Rally finisher) and Chris 'Kiwi' Hockey (an ex Team GB ISDE team member and gold medalist) – competent, if not to say talented riders, both over 40 (heh!) with plenty of experience so as to best analyse these bikes. Test venue was Kiwi's compound in Suffolk, known for its deep sand whoops .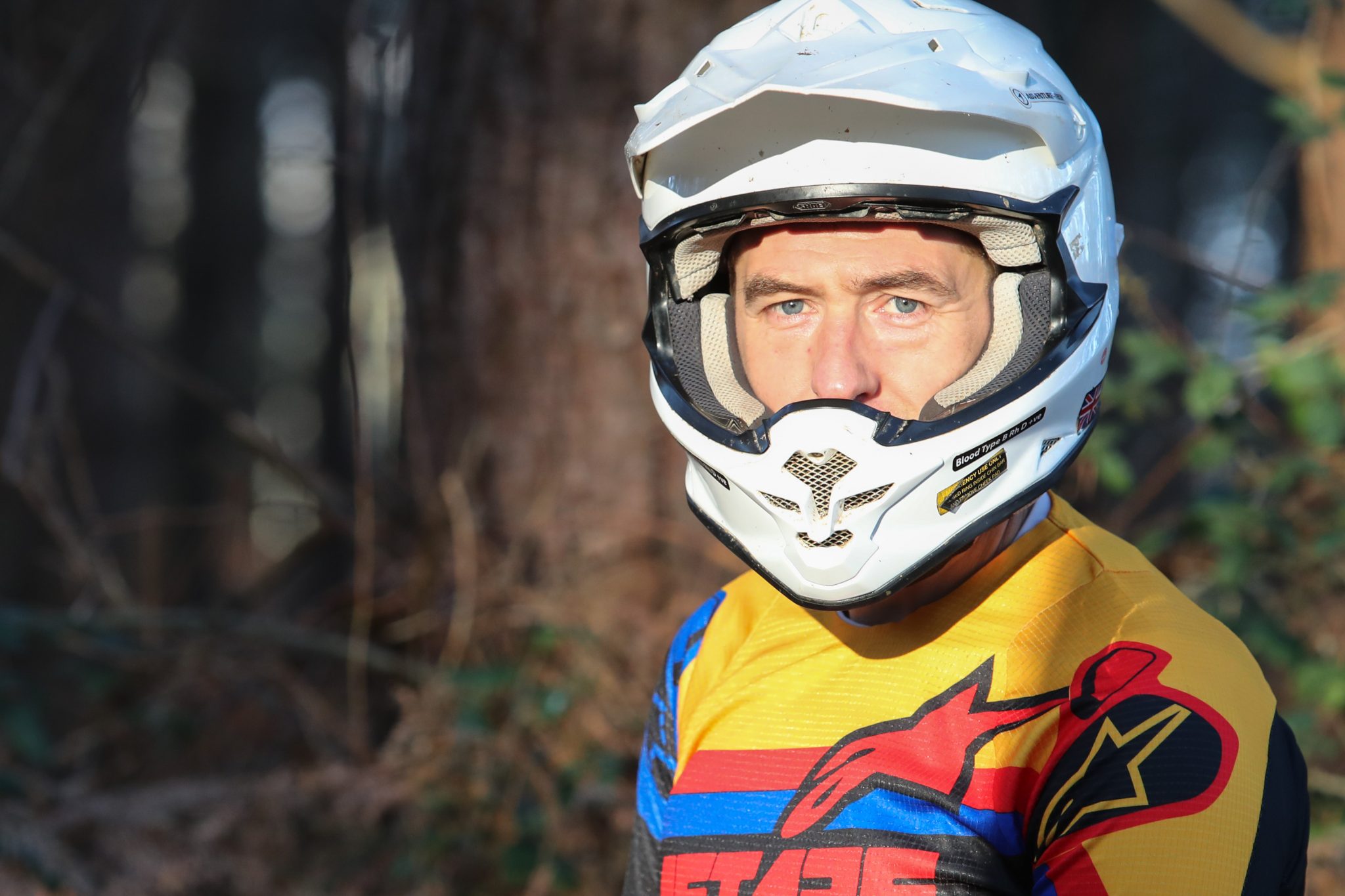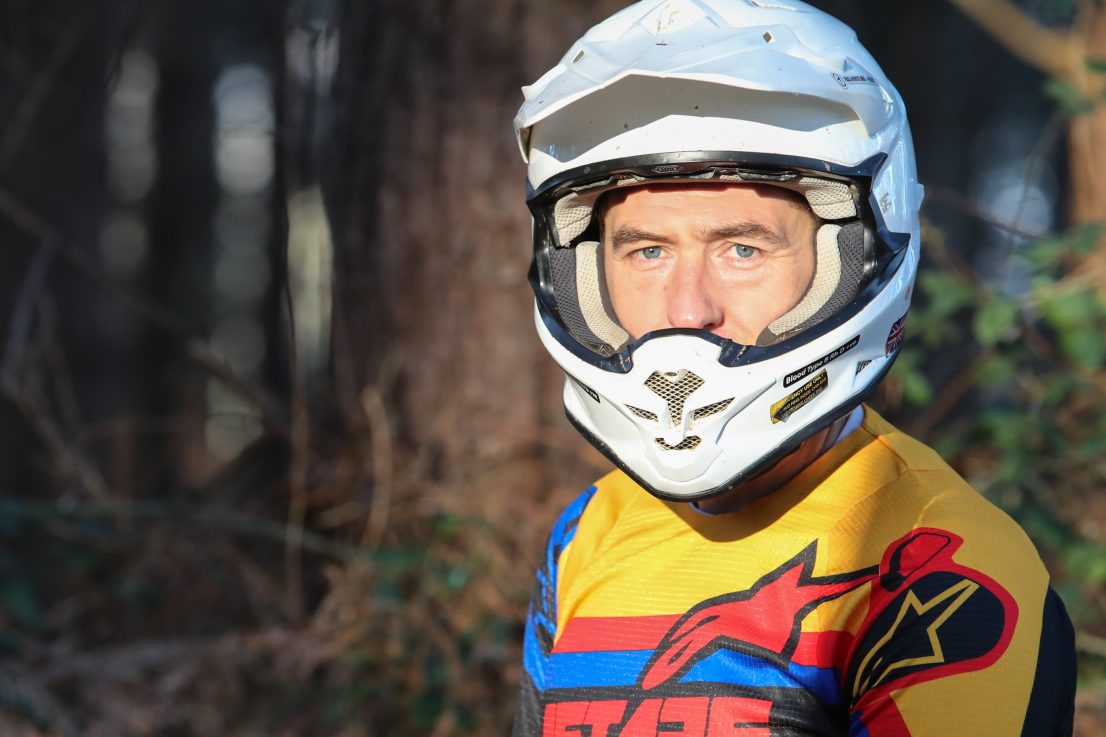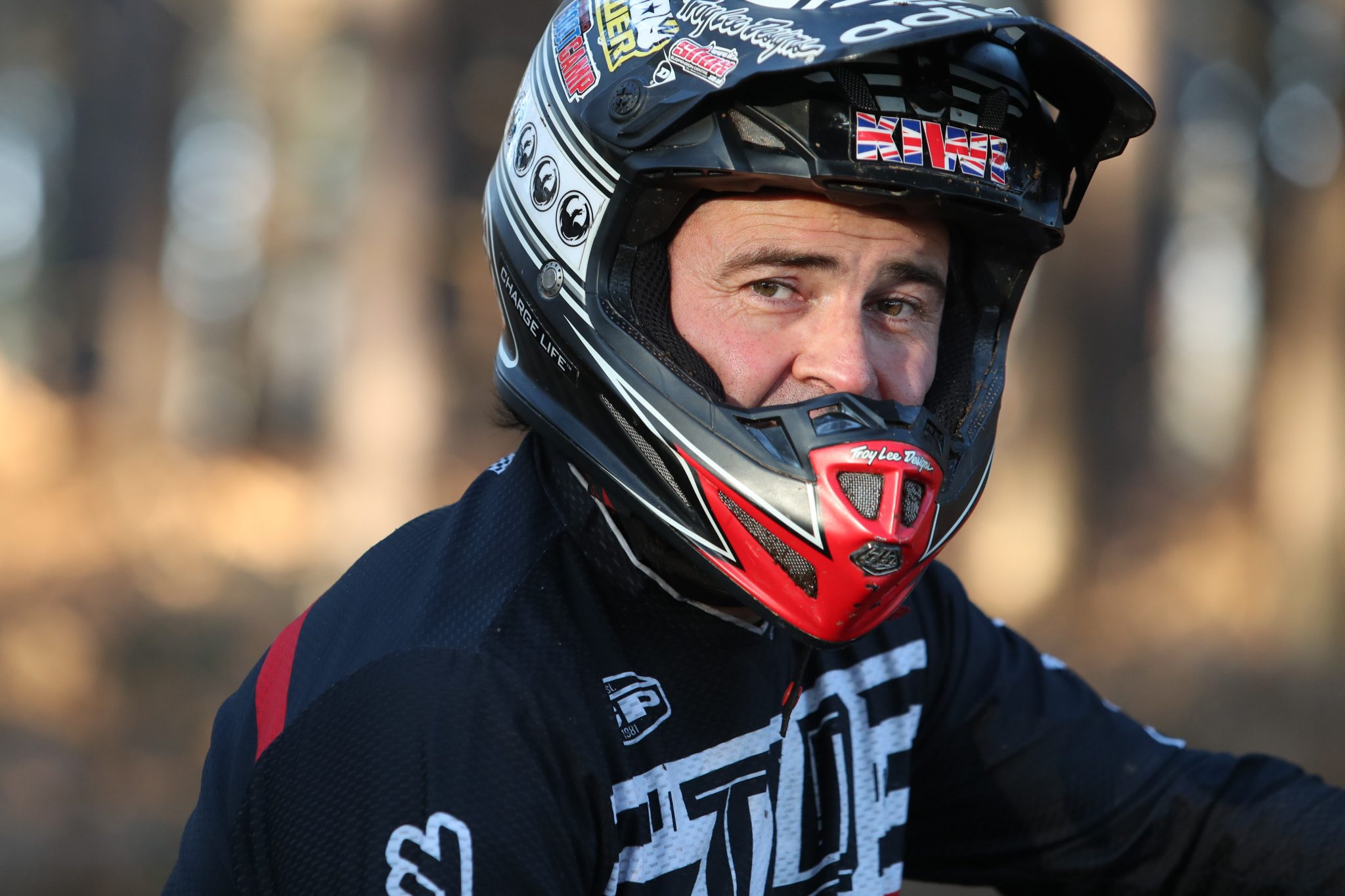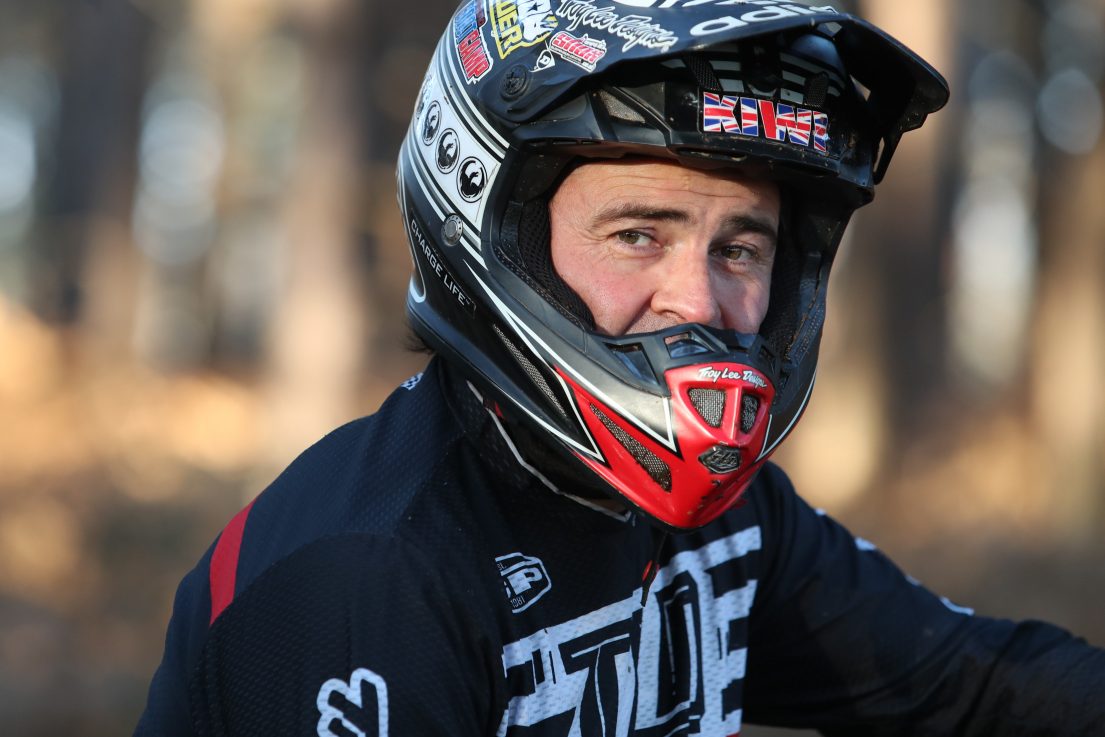 KIWI'S FEEDBACK
I'm excited to be back testing dirt bikes, especially with JB. JB and I go back to 2003, having tested bikes, predominately enduro bikes, all the way up to 2015, with TBM, Moto and MotoX. So it's been a while, but getting back into it has been just as much fun.
KTM 250 EXC TPI 
So, KTM's 2021 250 TPI. For me, not overly exciting to look at in terms of livery, decals etc, however I do like the new grey. Looks very similar in terms of chassis, engine and overall size, shape and feel to the previous EXCs. And there I'm meaning beyond the 2020 model, which is as good as identical to this year's model save those colour changes. But yes, year-on-year KTM's do keep a certain look and feel.
Engine
With the TPI fuel injection system, I've got to be honest I'm not a fan. I've always held a preference for a very rich two-stroke in terms of carburation, to the point where if you don't warm them up properly they will foul a plug. For me, this gives more traction and probably less intense power delivery, which makes them a bit more four-stroke like, in terms of usable manageable power. The TPI however, feels like if it had a carb I'd be changing the main jet, the pilot jet and the needle to give it way more fuel.
I personally had a 2018 TE300i Husqvarna, which felt very similar in this way. I'd heard many customers say they are way better now but if I'm honest it felt very similar to my 2018, still way too lean for my liking. I guess this is because the bikes have to be super lean for the homologation. I'd quite like to test one of the pro's TPI's, I'm thinking this may be a bit different…
Chassis
There's no real change for me from previous KTMs, but there's really no need to change them as they really have cracked it, they're not too heavy or too light, they're bang on, easy to ride and easy to turn.
Brakes
Perfect Brembo brakes, although I made a slight adjustment of the rear brake pedal for personal preference. I love the feel of the front brake lever, and while we're on the subject of levers, the Brembo hydraulic clutch worked amazing, just a tad heavier than some other brands.
Suspension
Out of the box as these bikes were today (literally zero hours) – I'm 80kg so I'm bang on for the EXC standard stock spring rate – and at slow speed, taking pictures for example, the bike felt perfect, very plush with no wallowing.
During the shoot we ventured onto one of my expert training loops, which had recently been graded so there wasn't any big bumps (actually no bumps) just lovely moist berms and no big straights, so there was no getting out of third gear. Here, although I was attacking this loop, it was relatively slow speed stuff and the bike handled perfectly and really didn't feel like anything needed to be adjusted – which didn't surprise me.
After our photo session on this loop, I decided I needed to try the bike on the main enduro loop, which hasn't been graded in some parts for many many years. This highlighted where the suspension and handling setup of the bike has limitations. Fourth and fifth gear bumps it didn't like, I bottomed the bike out about three times on the one lap, and definitely had to hold back a bit due to this.
CRAIG'S FEEDBACK
In terms of days at work, the heavy burden of riding two of the most hotly contested KTMs back to back doesn't really equate to a tough day in the office. The lifelong angst of whether to go lightweight 'old school' two-stroke 250, or light weight new school 250F is a question that is unlikely to ever be answered definitively. Should we even try? The grass is always more orange on the other side. Without the yearning for pastures more fruitful, what are we as a species?
Pffft – too much time sat at home here, contemplating my existence. 2020, it's a day on a bike, a rarity this year, and as tough a mantle as this is, any day on a bike is to be jumped at. I did my best to pretend to identify the strengths and weaknesses, but it was pretty difficult, and truth be told, given the incredibly cold and early start, I had the chance to make my mind up before I arrived at Dr. Shox compound in The South. Or so I thought…
I'd elected to get up super early and do battle with the lane hogs down the length of the A1 in the works van. I was there first, which in itself is a bit of a revelation.
Our man from KTM was fussing over some spanking new, unridden 2021 bikes. The 250EXC-F sort of apologetic to its bigger, multi crowned brother, the 250 EXC (TPI). I didn't cut my teeth on two-strokes, but had my own Husky 300 which I took to a decent enough finish at Romaniacs in 2019, so I wasn't totally green to the TP, but in my life I've amassed about 50-60 hours in total on two-strokes, mostly in Romania. I plumped for the four-stroke to settle in, a little pleased to have a 'soft start', as I was, once again, in someone else's back garden, and Chris boarded the 250 EXC, with talk of old school racing, European enduros, YZ250s and power bands.
KTM 250 EXC-F 
Box fresh the 250F felt a lot like home. Light, nimble and with a crisp efficient power matching its fleetness, I was instantly smitten. A steady warm up under the watchful eye of our KTM chaperone saw me get comfortable after a decent layoff, 2020 being what it is, but it does mean we're riding virgin bikes. In December. Crazy times. The compound at Dr. Shox is a complex network of tight enough single track, and a tight but fun MX loop. It's clear Chris knows his way around, he cut the tracks, and more than once I take the wrong line when setting up the photos. I need a road book…
The 250F doesn't care. It's nimble and forgiving. Handfuls of gas deliver decent power, but in a controlled and linear manner. You've to be in the right gear, but in this environment, you always are. A frosty, hard packed sand track with single tracks pinging off in every direction are the hunting ground of the 250F, and the EXC-F is in its element. My 'year' on the CRF-RX and my lack of anything to speak of on my own 450 Husky mean the 250 feels like an old friend, but it's being kind to my shocking bike fitness, and I'm loving it. The Brembos are hard biting, instant feel and inspiring at someone else's track, easily on a par with the Nissin MX set up on the CRF, and a decent level ahead of the softer acting Magura found on the Husky. We're only taking photos, but I'm keen to not let the 2T 250 get too far away.
KTM 250 EXC-F – KIWI'S FEEDBACK
The 250 EXC-F – as with the two-stroke – seemed a little bit bland to look at (this is Kiwi's personal perspective, for me shooting them positively glowing in the low winter sunlight they looked fantastic – JB). Nowadays with two-strokes and four-strokes (the latter having become so much smaller) it's very hard to spot the difference apart from the obvious engine and exhaust system.
Engine
Fuel injection systems on modern day four-strokes have really transformed their performance. They are just perfect in the way they produce power all the way through the range from the very bottom to the very top, they are just beautiful. Even with a bunch of slack in the cable, the bike performed faultlessly.
The 250F for me felt a bit more planted, a bit more confidence inspiring, I really felt the boss of this bike in all areas of the tracks. This is probably because the power, mid to top particularly, is less than the two-stroke and this enables you to manage it much more easily. The problem with this is it feels like you are riding the wheels off it and that's because you are, but that doesn't necessarily mean you are lapping faster. For example, both the 250 two-stroke and the 350 four-stroke (the Husky FE350 we also tested) are slightly intimidating – that's because they're slightly getting away from you – but that feeling is because you are going faster. So the 250F for me is the perfect bike for all amateurs, especially if you are racing.
Chassis
Chassis wise, the bikes feel pretty much identical, like I've just said, the four-stroke is slightly more planted whereas the two-stroke is a little more flighty, this is just the engine characteristics giving you this feeling.
Brakes
Exactly the same feedback here as with the TPI, I love the Brembo brakes as they have a real nice feeling, being able to adjust them for personal preference. And the Brembo clutch feels nice too, not too heavy.
Suspension
Again, exactly the same as above. Brilliant on slow speed training loops with minimal bumps, but had to hold back on the high speed bumps due to it being a bit soft for the high speed bumpy terrain at full attack.
KTM 250 EXC TPI – CRAIG'S FEEDBACK
And then we swap. I'm a bit out of water on the 2T, it's a bit peaky, sounds a bit angry and I'm conscious I'm a bit shit on them. I sneak off to get my eye in, give it a few blasts (almost out of earshot from our man at KTM) and all of a sudden, I'm starting to get it. Now, my Husky 300 was taken on advice from a reliable friend who's ridden two-strokes forever. The 300 by all accounts can be ridden up a gear and lugged a bit, and despite its rocketship power when on the gas, you don't always need to be in the right gear. It had the magical, yet elusive two-stroke torque. This 250 doesn't, but if you get it right, oh my, it's a dream.
I can't write anything about a two-stroke, modern 250, that hasn't been written before. Can I? Orange is the new black, yet there are obvious forum detractors of the ECU and injected two-strokes. Luddites….? There is a lot of 'Beta Sprayers' in this market. That's a climbing term referring to second hand information or opinions being blurted loudly in a bid to gain attention or kudos, or gain forum holeshots. This said, the fuelling/mapping of the TPI bikes has come into question from people I trust also, so we'll give it some credit here. For me, on a tighter smooth track at the same elevation, I found it perfect. I was affected by the previous non air mass metered Husky in Romania, but these newer TPI's have proper air density metering (rather than just the air temperature derived single sample at start up of the old bikes) so if you do find yourself climbing hundreds of metres at a time without lifting off (Romaniacs…) you'll not find it bogging down.
The chassis felt almost identical between the two models, but the initial tip-in and turn agility of the 2T was magical. A marked and important benefit of the 2T. Now on paper there's very little difference in weight and none really in dimensions or geometry, so this responsiveness can only be down to the difference in engines – the rotating mass. The high revving four-strokes having cams and 'upper engine stuff' all acting like mini flywheels and seemingly holding the bike upright for a nanosecond longer. Enough though.
We took to a tight, smooth and loamy single-track loop to get some riding shots. It was a bit of a chance for us each to give the bikes some beans. By this point I found myself well and truly trapped on the 250 2T. There was no way Chris was giving up the 250F. Interesting… Tight, twisty woods – super smooth trails and a grip for days, the 2T should have been the king of the castle. What I was surprised to find was that here, in what could be described as woods designed to flatter a 2T, I was sort of left wanting. Elbow up, foot out, single rut corners saw me wanting third, yet finding third a bit too tall. I was shifting a LOT. I tried many different lines and approaches, but each time that second to third gap was simply too much. We later discussed that it seems a lot of expert racers elect for MX gearing to close up the ratios. I dare say you'd not notice in more open and flowing going, but here, where it really should excel, the surprising choice would be the 250F. And I'd said there was nothing that hadn't been said about two-stroke 250's…
JB asked us on camera, after we'd patted down our hair, what we thought of the suspension out of the box, Chris – of Dr. Shox fame remember – answers it needed work. I on the other hand suggested he would say that… fast forward five minutes more and we're off the tight, yet smooth single track and into the small, staccato, wheel-size stutter bumps of a track designed to test suspension. Third bump in and it's all out of shape. I'm now in full agreement. If you're mid-pack clubman to sportsman, you'll probably be fine. Perfect for a bit of greenlaning perhaps, but if you're handy enough to get yourself into bother, or a decent clubman and expert, it's way too soft.
IS THERE A WINNER HERE?
Kiwi:
That age old question: Two-stroke or Four-stroke? Personally, I would enjoy riding the four-stroke the most. However I believe my special test times would be faster on the two-stroke.
Overall, these are amazing bikes, especially for being straight out of the crate. JB's question to me at the end was, "Kiwi, are these things really ready to race?" My answer is, yes – if you are racing around local tracks at sportsman and novice clubman level. However I would suggest if you wanted to race these bikes competitively in expert or above classes, then I would be upgrading the suspensions' compression and rebound damping, slinging a pipe on the four-stroke, and obviously a go faster sticker kit… Ah one other thing, obviously a set of Renthal bars and soft grips.
Craig:
So let's assume I'm held to a single bike, and I've to make a decision on what I'd spend my own money on. I've friends waiting on my decisions of the day, my own new bike to be decided upon. In a world where I must have only one bike, and I've to hang my hat on it, which would I have. Now we know the power is streets apart, but we're not drag racing here. We know the usual hyperbole. It's been said. So what would I have? Well I bought 350…
On any track, on any bike and on any day, you'll find that one or two sections, obstacles or corners are the Valhalla for you and your chosen whip. You'll look forward to that section every lap. God help anyone that's in it on your arrival, as you'll dispatch them like a toddler with a push buggy. Unfortunately though, the other 100 sections it'll cope, but you'll be on the wrong bike. For a good few of them you're 100% on the wrong steed. I can't tell you what to buy. You should probably buy both, and a 450 obviously. And perhaps a factory rally. The truth is, we each need them all. Everyone and every one. The surprise of it for me though, isn't the fuel mapping, or the new shape plastics, or the engine braking etc, etc, it's that in those super tight, twisty woods, I'm on the wrong bike with the 2T. That's probably not been said before…