This is not a bike test, no, as GasGas called it, this get together – aka 'United in Dirt' – was a chance to 'experience' the full range of bikes in the GasGas catalogue – including the trials bikes and cycles. The GasGas marketing department did a good job of conceptualising the day's experiences and it made a welcome change in format to the more traditional series launch days. 
To begin at the end – it was clear that the bikes were significantly different to their Husky and KTM cousins and we can see GasGas, like Husky, will overcome the stigma of being a red KTM pretty quickly and be seen for what they are.
GasGas are positioning the brand as a lifestyle option, but equally – given the generally lower price point – you can view them as the entry level brand under the Austrian patriarch. Actually, we're specifically talking the mx and enduro bikes there, which are plenty good enough to warrant adding some personally selected custom bits to make them as good as anything on the market. Meanwhile the trials bikes are bang on premium product. And the E-MTB's, well, you get what you pay for and there you pay for what you need – there are options for all nuances and all pockets.
So, lets look at what's on offer.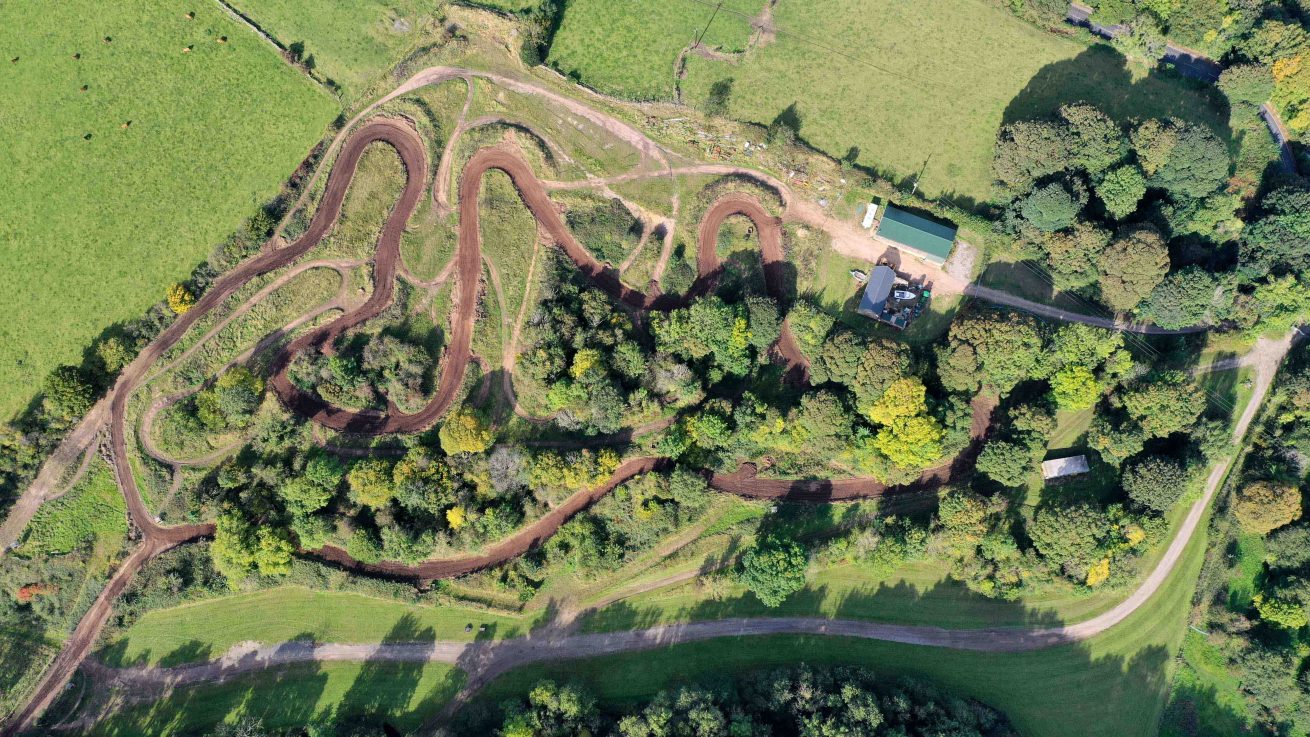 TRIALS
Begrudgingly I'll admit (writes Warren) trials riding is the holy grail of riding skills, as practised on the most unholy of motorcycle contraptions.  Proof's in the pudding though, no arguing that. If you're not a trials baby and have ridden motorcycles with seats for most of your life (like me) then mastery of a trials bike seems as likely as man landing on Mars.  The suspension is so soft and, as I said, no seat and the positioning of the gear and brake levers – well?
I nearly inadvertently injured the world champion after just five minutes on the TXT Racing 250, literally. No more details and we'll leave it at that, shall we? Surprisingly though, after 30 minutes with Stuart Day (top trials coach) – laid on by GasGas as part of the "United in Dirt" experience – I had at least managed to find balance points, learned not blip the throttle (I was met with a loud voice which included the repost 'bullshit!' after I suggesting there was too much play in the throttle and hence my need to blip – I sheepishly conceded) but managed to get it going on a steady throttle sometime later.  
I could amuse you with the instructions I received – totally foreign. I came away from the experience with a renewed respect for trials and the techniques you can learn and even got as comfortable as a normal person can get on a trials bike in such a short time. It was tough but I liked the challenge and if I could do it over again I would absolutely include trials riding as a discipline to be learned young. 
MX
Confession time. This is my thing, it always has been, but somehow it's been over six years since I climbed aboard a proper mx bike. Given the off-road bias of the magazine, and the riding that comes along with that, I've just not managed to spend as much time on the track as I would have liked. At 55 it's also tough to put in motos – you need to be fit. I hate staring at the old bloke in the mirror, but it brings sensible thoughts does age. So, the times that I have ridden on a motocross tracks or mx special tests have all been on enduro bikes. I'd forgotten just how different motocrossers are. So much more power and in different places and the suspension is pretty different, too.
As a Vet I want a bike I can ride as long as possible – something that's not going to rip my arms off and is fun to ride. I've been ruminating on buying a motocross bike after the past few months at the track on my enduro bikes. I, like most of you in this position, have some preconceived guesses about what may or may not suit me now that I'm a vet rider/racer. So it was good to get on the Gassers and have the ability to actually put some of those preconceptions to bed. 
MC 125
Firstly, it confirmed that I still love two-strokes and the little MC 125 did not disappoint. Outside of gearing it for my riding style and some adjustment to the suspension (not much) I would have been completely happy with the setup. The bike pulled strong and was really fun to ride. It's safer option if you're a busy rider without the power or speed getting away from you. I could have ridden the bike for a full moto and would have had loads of fun doing so. 
MC 250F
I rode the MC 250F next and this is where preconceptions may not always be accurate. I held the notion that this may be the bike of choice for a Vet like me – but it just wasn't. Nothing to do with the bike I wouldn't think, and more to do with what I like and how I like to ride. To me, it was the least fun bike to ride and even if it did everything well enough, to me, it was the dullest to ride. Hmmm, not what I had expected that's for sure. 
MC 450F
I hopped on the MC 450F next and this is where I held my biggest preconception – buy a 450 crosser at 55, no way! Too much power and too much risk. Let's be honest, I thought in my own mind that I was just too old to be making ego driven decisions to buy a fire breathing 450. In the paddock the bike felt noticeably heavier and cracking the throttle let you that it's a 450. On track I was totally gobsmacked. The bike was the most fun of all the crossers (for me) and easier to ride, too. I felt I could have ridden this bike without arm pump or stress for longer than I would ever have expected and without fear of being attacked by it either. The MC 450F was lively enough and made jumping a breeze, the bike felt nimble and light on the ground and in the air. The suspension was on the softer side but for my speed it felt plush and manageable. The biggest surprise was the mapping – this is no SX or FC, the power is much more linear but the biggest thing was the lack of inertia – this bike has very little in the way of noticeable engine braking and way different from its two other Austrian 450cc cousins– it felt loose and it freewheeled like a two-stroke – just bloody lovely really. 
So, if I have any advice for you as an older racer – leave your preconceptions at home and go and try different bikes before you buy. You might just be surprised, I know I was. 
ENDURO
I ride 350s as my choice of enduro bike (FE and EXC-F) so the EC 350F is what I hopped on first. After a good deal of rain the tight woods-based course was rocky and a little slick. Engine mapping was not the same as the KTM or Husky I own but the bike rode plush and outside of the hill climbs felt familiar. I saw my arse at least a few times cresting the hill climbs on the 350, but not so on the EC 250F which found much better traction in the tight and sloppy conditions – it seems the power characteristics of the 250F suited the hill climbs way more.
The EC 250F was then my pick of the enduro bikes in these conditions – but in a dryer faster conditions I'd be back on the 350. I rode the EC 250 two-stroke last and liked it but I was tired after a long day and in these conditions I just didn't have the energy to do the bike justice. Again, testing from a Veterans perspective the 250F would be my pick – just easier to ride in snotty conditions.
E-MTB (by JB)
No question, we're quite new to this E-bicycle thing here at RUST (Craig excepting). I've tested a Fantic E-MTB and a Triumph E-road bike to date. I loved the Fantic but found the Triumph on the road was hampered by the 15mph (legal) limit on E-assist. So I was quite happy that GasGas has focussed on the E-MTB sector as on my very limited experience this would seem to be where the electric motor really makes a difference.
Coming to GasGas E-MTBs there's actually another Pierer Mobility AG common platform story to tell here. You see, as with the motorcycle ranges (KTM, Husqvarna, GasGas) so in E-MTBs the Pierer group has again assembled a three-prong attack of brands. Ask any E-MTB specialists about this and they'll explain an R Raymon bicycle is essentially the same as a Husqvarna bicycle as a GasGas. Pretty much just the paint changes. Well, more or less, as ever there are subtle differences, but they work for a similar base frame and engine wise. You know the story.
Like everyone in E-MTBs, GasGas has sliced and diced the market, so they have offerings called 'enduro', 'trail cross', 'cross country' and 'dual cross'. As a newbie, none of that could I initially comprehend, but actually it's fairly straightforward, the enduro has the most suspension, the dual cross the least. So, the range stretches from full on max off-road, through to a town bike that can do some gentle trail riding. Similarly, the cost base goes from high to low as the spec reduces. I should mention there's options on spec for each type too, so there's in fact 11 models in the GasGas range.
Probably what didn't help here was all variants got tested on this day on the same enduro type course, and surprise-surprise here the full-suspension enduro model scored easily the best – being super comfortable on plush suspension, whereas the dual cross was a bone-shaker of an experience. But as ever, horses for courses. For riding the roads and gentle cinder-type trails where I live that dual cross would probably do me fine.
I was, nonetheless, impressed by the push of the Yamaha electric motors which made really light work of the uphill cycles, whether over a longer even gradient or a short steep rocky-rooty bank. Equally the options on the level of e-assist is easy to toggle and works well and max-boost really is quite something. And you can't argue with the spec, from top shelf Rock suspension, through to DT Swiss wheels, SRAM gear sets etc.
Ordinarily these would be Sideshow Bobs in a story like this, but with the push to electrification in vehicles and zero-emissions deadlines this could soon be all our off-road experiences.
CONCLUSION
I loved the format and had a cracking day riding a load of bikes I otherwise would not have. Thanks to GasGas for the format change – it's a thumbs up from me. If GasGas offer this type of road show experience to prospective purchasers I think they (and you) may be on to a winner…