2020 DAKAR RALLY – CRAIG KEYWORTH #114
JAN 7, 2020
STAGE 3: Neom – Neom
Liaison 77km, Special 427km
Position: 98th o/a, 95th stage
Time: 17:33.43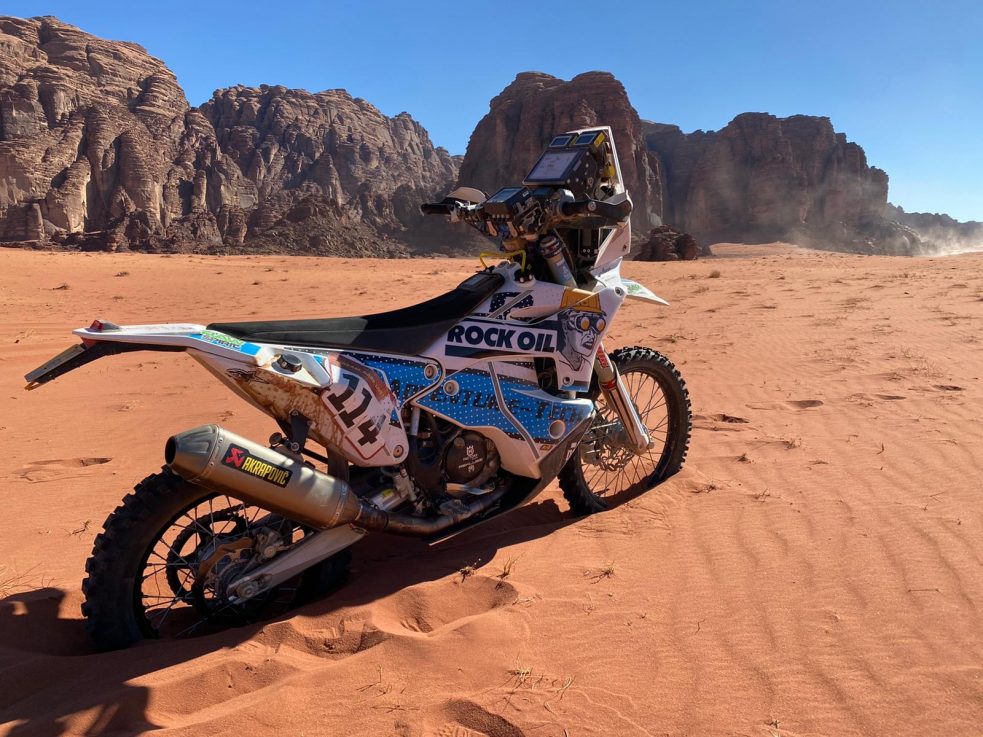 JB writes:
Successful day for Craig today, putting himself inside the top 100 with a solid ride. Waiting on his words here but in the meantime here are his results(above) and a wee video he shot at a refuel earlier today.
Report from Craig, 16:18 GMT:
More rocky trails. I made today a quick paced trail ride, but the sort where all your fast mates are there, you all get a bit carried away and it gets a bit silly. I'm now 1/4 of the way through and I'm not sure if I'm about to get real tired or settle in, so I'm determined to have a steady day tomorrow.
I just snuck into the top 100 today, in the provisional results. The rocks are catching a lot of riders out, and there's been more than a few helicopters. Van Beveren had a huge crash this morning, there were some hidden rock slabs on the top of a blind crest into dust and low sun. I approached at what would be termed as clubman fast and that was still pretty loose. Hopefully he's all good, but it's a sobering sight in the first 5k.
My trail ride was at times beautiful, like riding in the Alps when they've been 2/3 filled with sand, at other time's it was full blown Mad Max, five bikes abreast whilst a truck and a buggy come through at full chat. I'm still terrified of the trucks, but like a pretty light to a fly, you can't help but be drawn into their madness.  
Chin still up. Beginning to feel the kilometres.