2020 DAKAR RALLY – CRAIG KEYWORTH #114
JAN 6, 2020
STAGE 2: Al-Wajh – Neom
Liaison 26km, Special 367km
Position: 113th o/a, 105th stage
Time: 11:56.24
Report from Craig, 17:03 GMT
Operation #DontCrashOutOnDayOne was a roaring success, officially making me a Dakar rider. I'm a long way from a Dakar finisher right now though, so today was about ticking another day off, and remaining as safe as is possible when being passed by 140mph trucks in a desert…
The Husky and I have gelled. It's got some legs too. It took me a day to settle in, by which I mean realise that in super loose sand at over 90km/h, it stops wagging if you sit down, which feels alien, but is handy I'd guess if you've another 7,000 odd k's to do.  Today was a lot of rock and even more dust. I don't think I've ever ridden in dust like it, rendering all visibility impossible when a car goes by.
All is well in the camp, I'm not 100% happy about the level of sand and grub in the van, but I'm trying to rise above it. It's not working. Morale high: as of tomorrow we'll be 1/4 of the way there. Time for bed.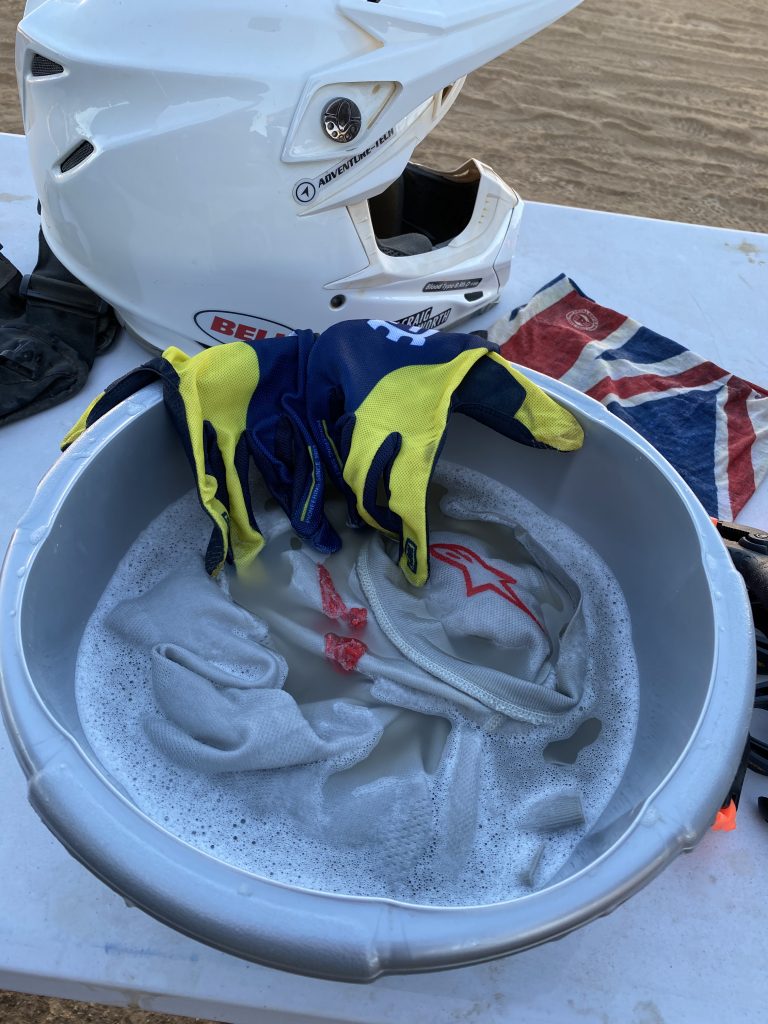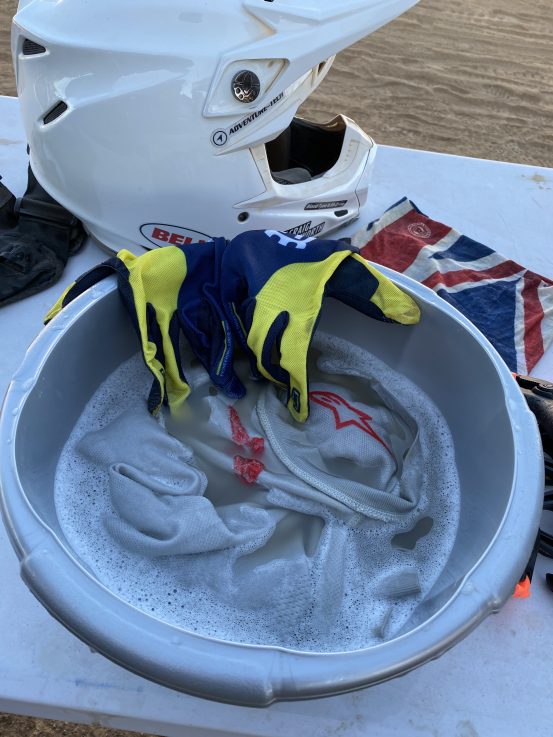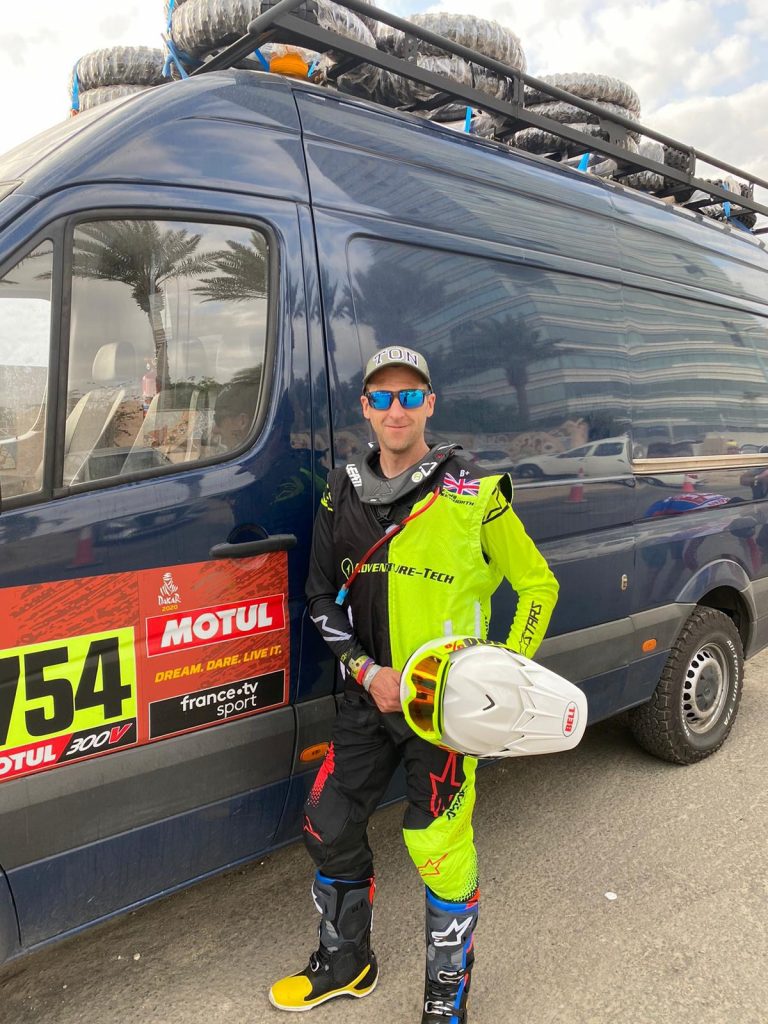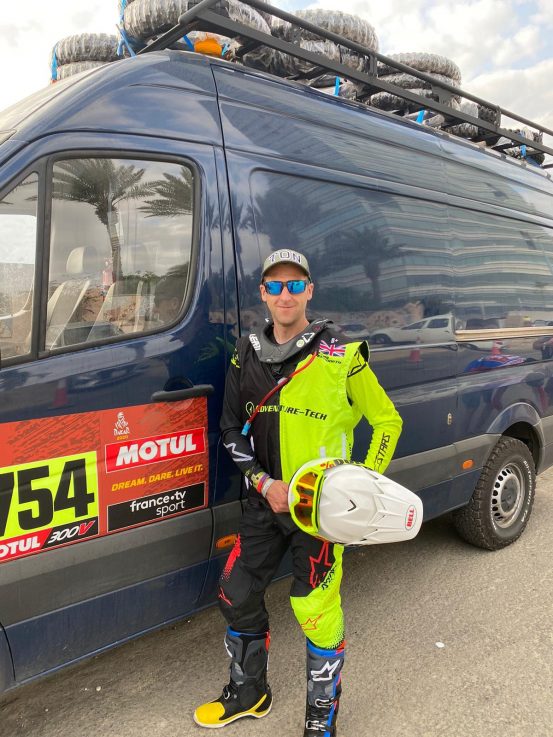 JB writes:
Today's route took the rally north following the Red Sea coastline, only inland, which meant threading through arid mountain valleys, with a high point of nearly 500m. The route was described as 5% sand, 65% soil, 30% stones. Bottom line, it was very dusty.
Today was also a 'super marathon' stage which meant the riders were limited to a ten-minute work session (on their bikes) at the end of the stage.
As well, today was one of those days where the roadbook was issued just before the start. Designed to level the playing field, it meant the works teams couldn't get their 'map men' to plot the route in a virtual reality video for their riders to watch the night before (well, something along those lines). Maybe because of this, today was a rare win by a privateer, with Ross Branch (from Botswana) – a pilot by day – beating all the works riders…