160hp. I never had a road racer that powerful.
Am I ready for this much in a tourer come dirt bike?
I honestly don't know what to say. Or where to start. This KTM confounds me in every dimension. There's so much to it. For a start: 160hp. I never had a road racer that powerful. Am I ready for this much in a tourer come dirt bike? Not sure. It's got electronic aids coming out of its ass, so many I haven't even begun to comprehend what they're all doing. And boy is it tall? 890mm – seems more, I'm on tiptoes everywhere, and for the first time I'm understanding how shorter people feel, and think – yeah, you have to judge cambers and make sure the foot going down is on the upside, eh?
I'm way too simple, binary, for this, so I've elected to stop thinking and just ride. In fact I've already put over 1200 miles on it, chasing out to Wales and back (twice), all on road. It's a consummate mile muncher, or shrinker – you arrive everywhere earlier than you anticipate. It'll cruise at any speed between zero and a zillion and even in top gear going say 90mph you crack that throttle and it goes hyperspace. On the road it doesn't need gears, just the one – sixth – is enough. And despite making speedy transits it seems to be quite frugal, the onboard computer says it's turning around 56mpg. Fuel range says 250 miles after a fill up, but I'm stopping at around the 200-mile mark mostly and putting in around 17-18 litres into that 23-litre tank, which is about 50mpg so the computer's probably about right on all counts.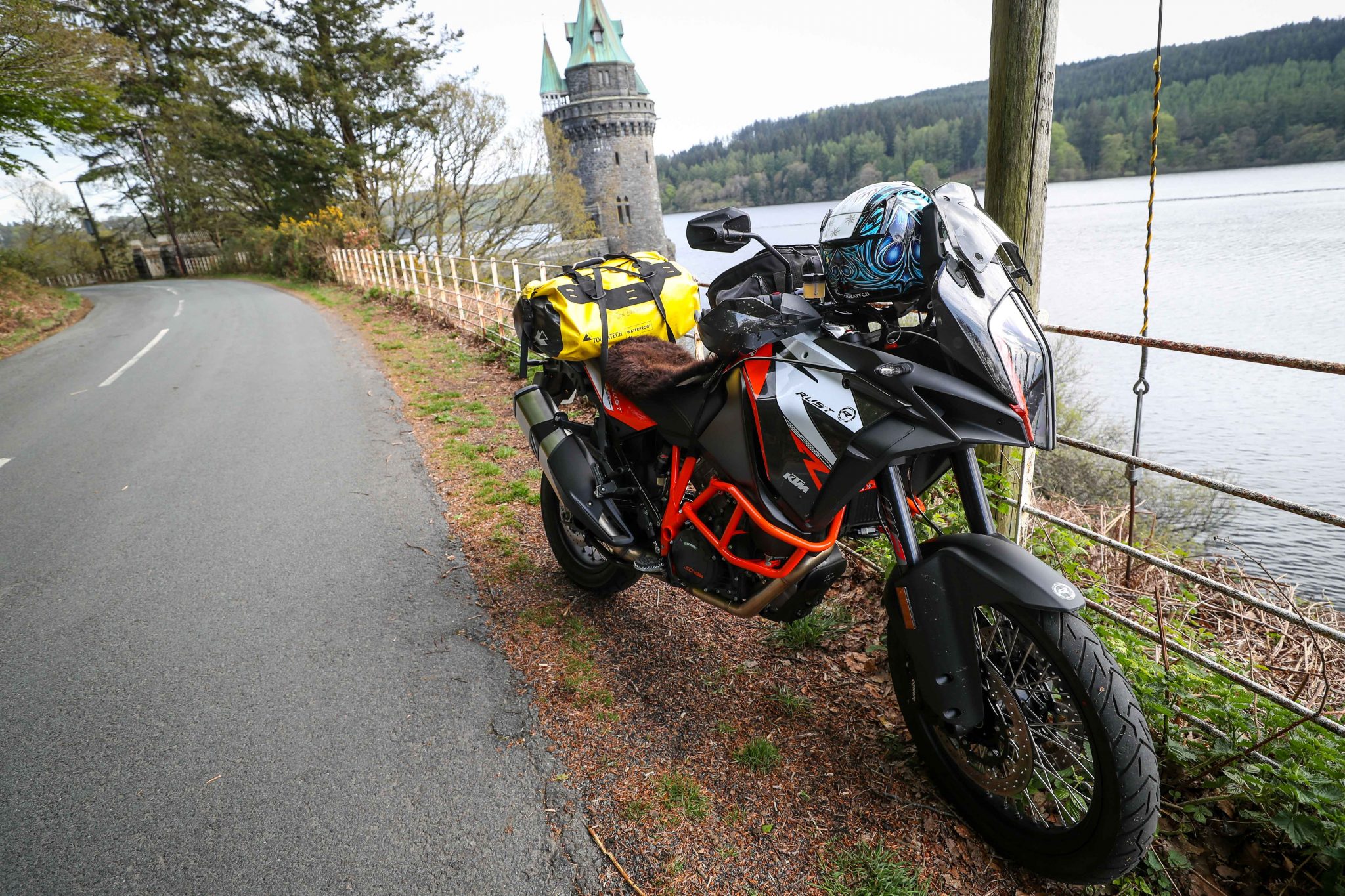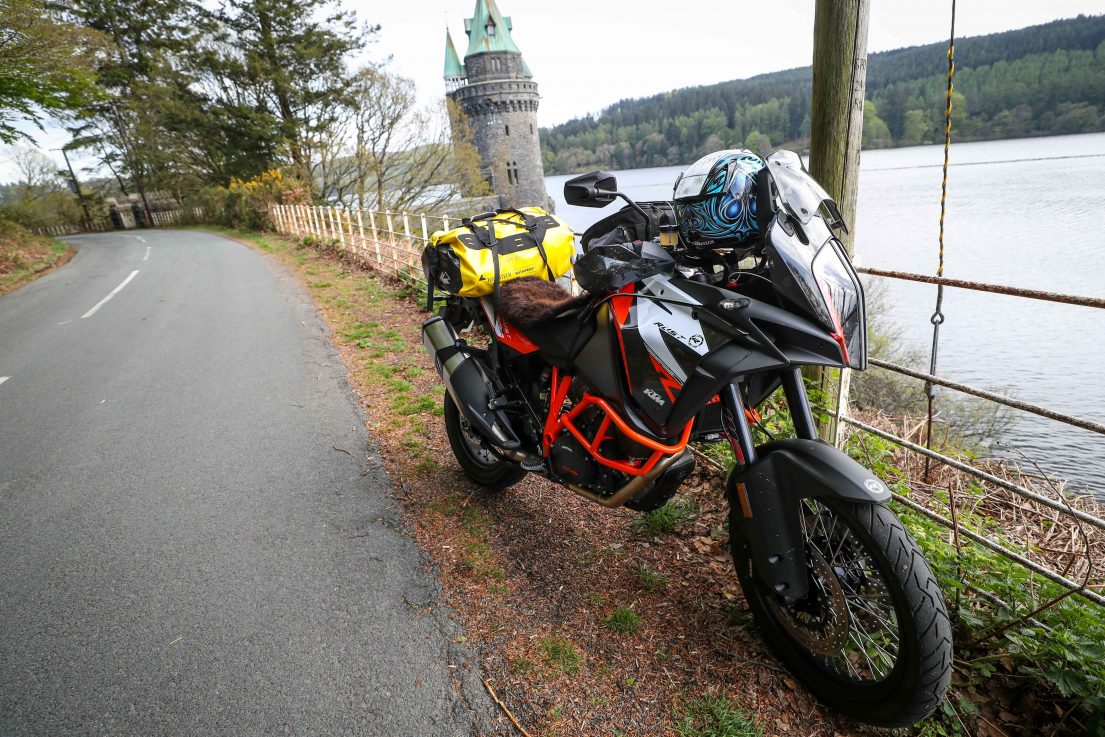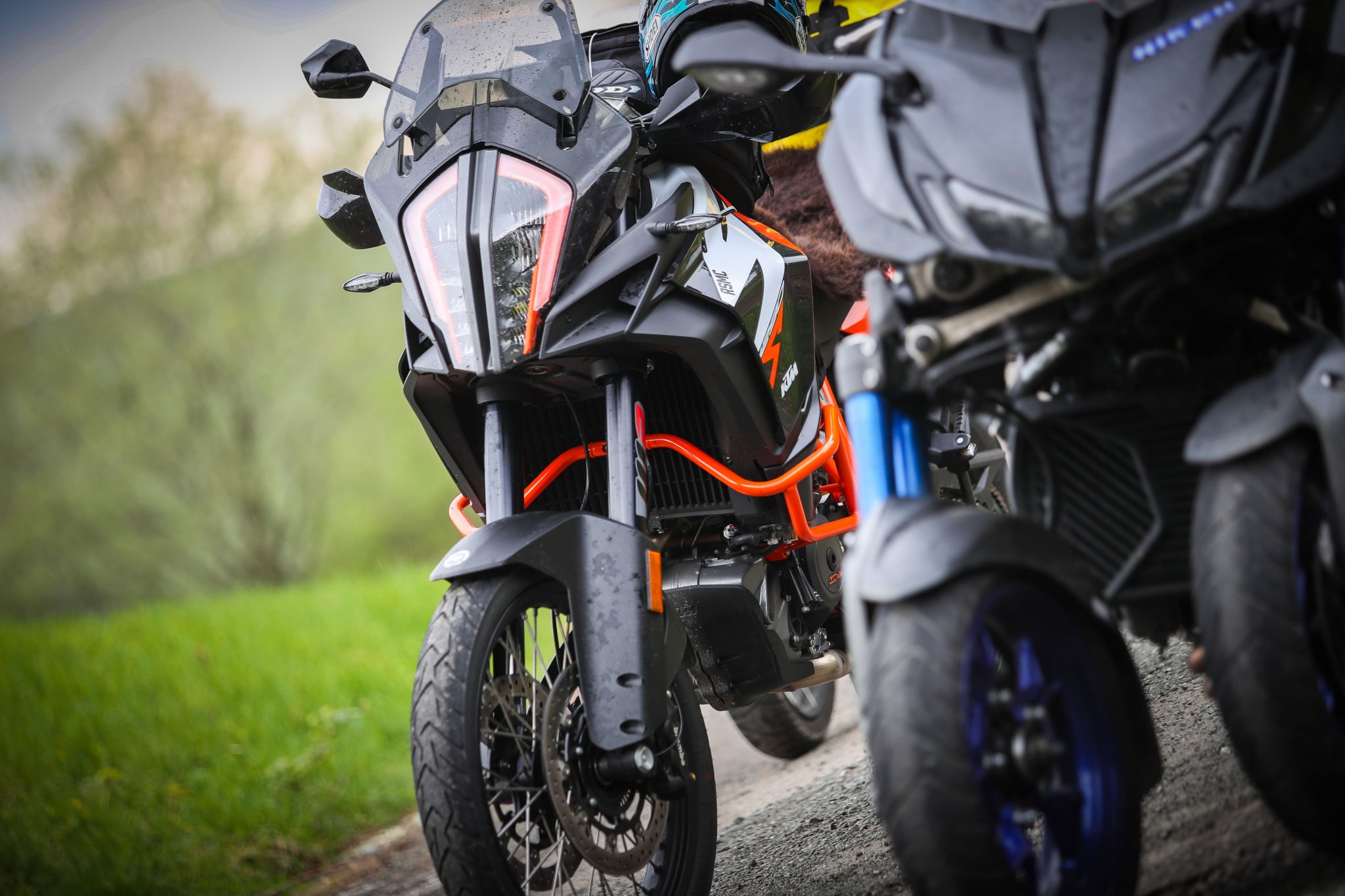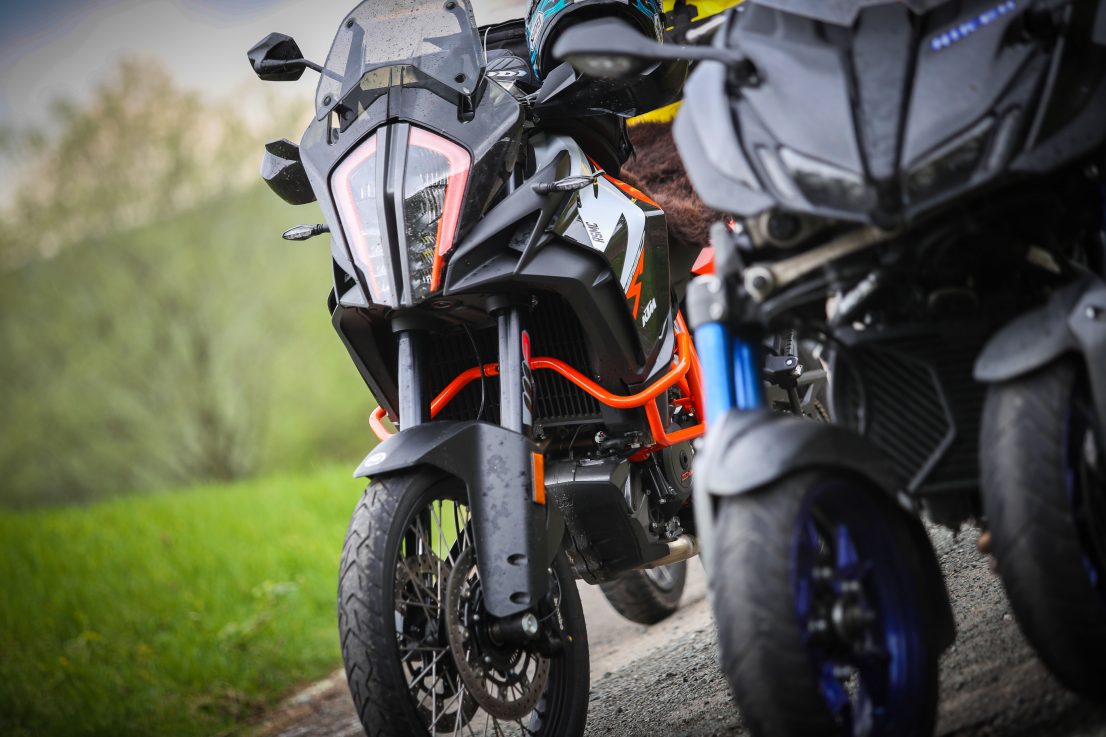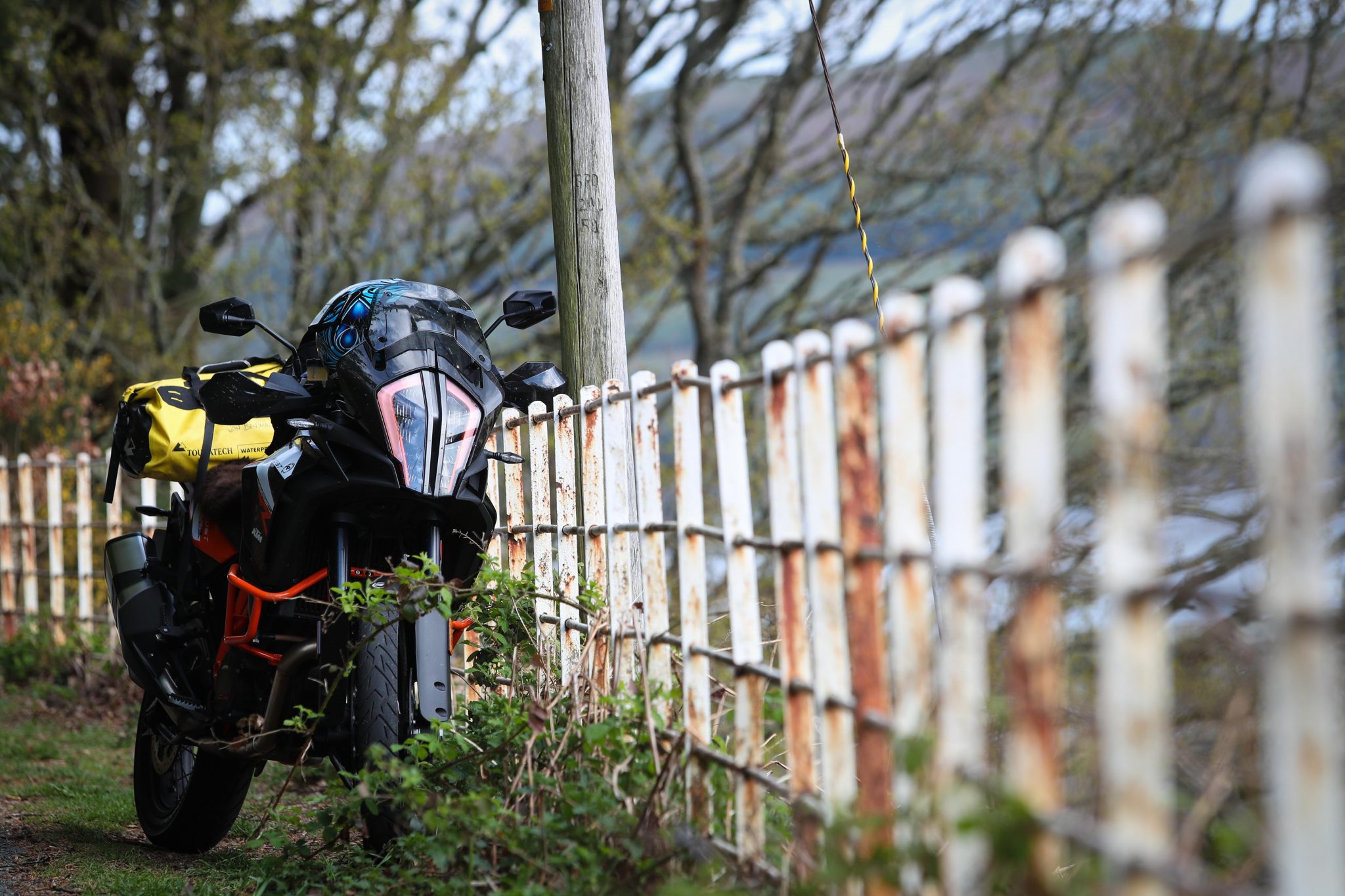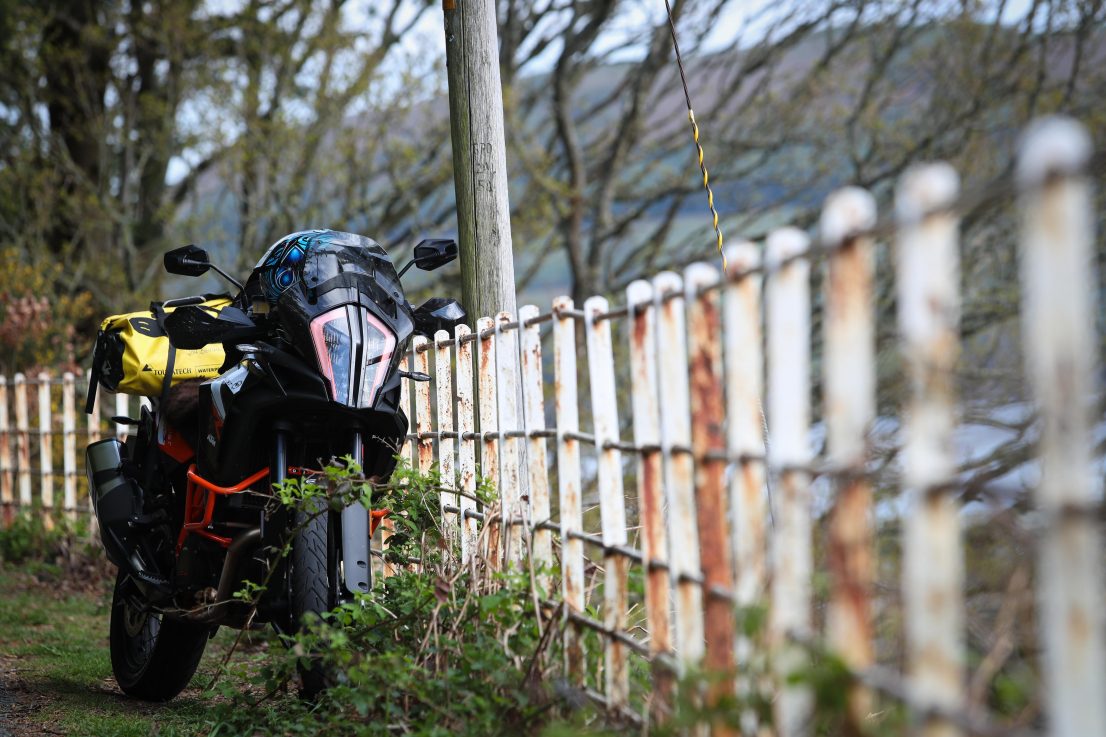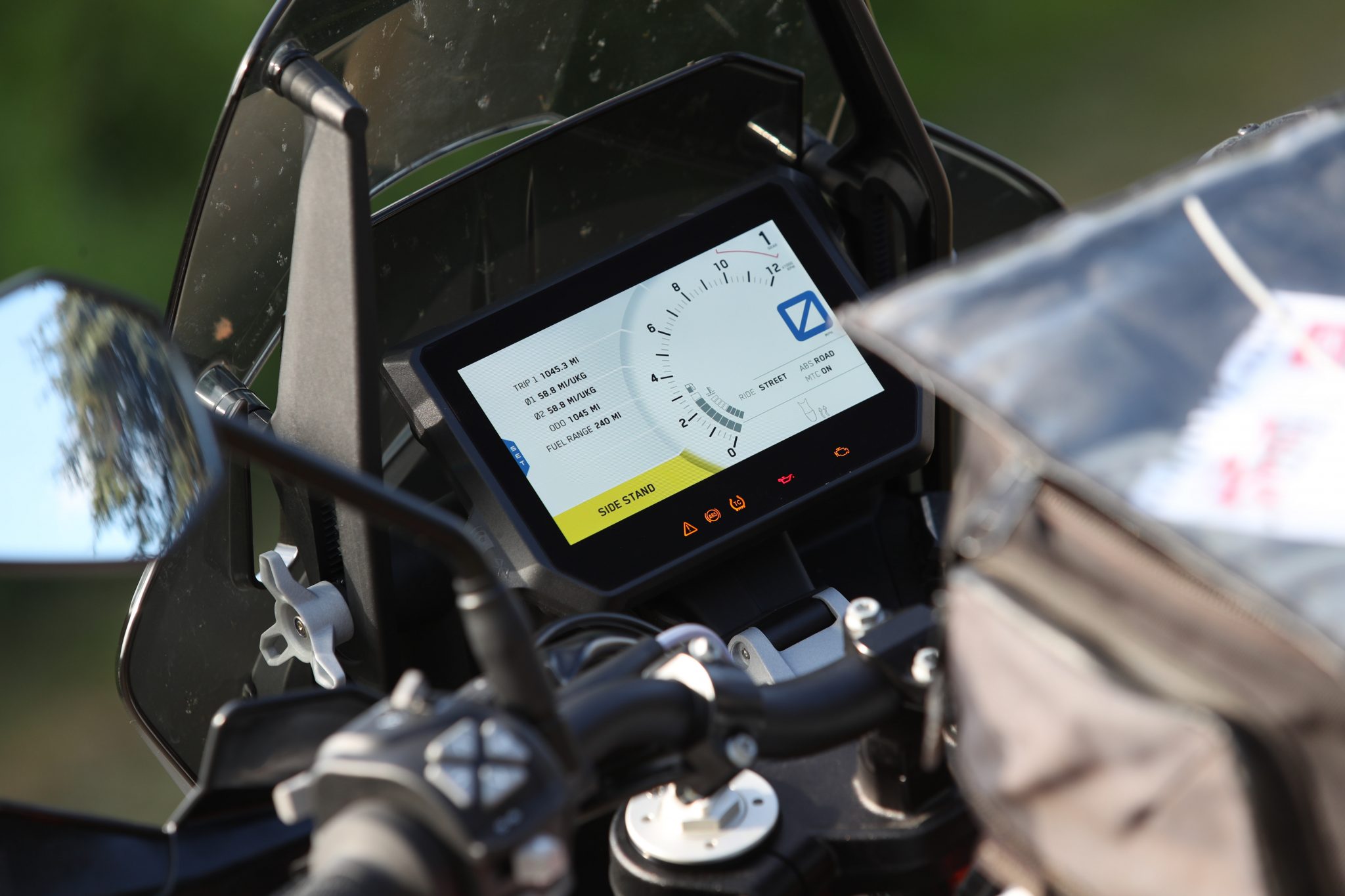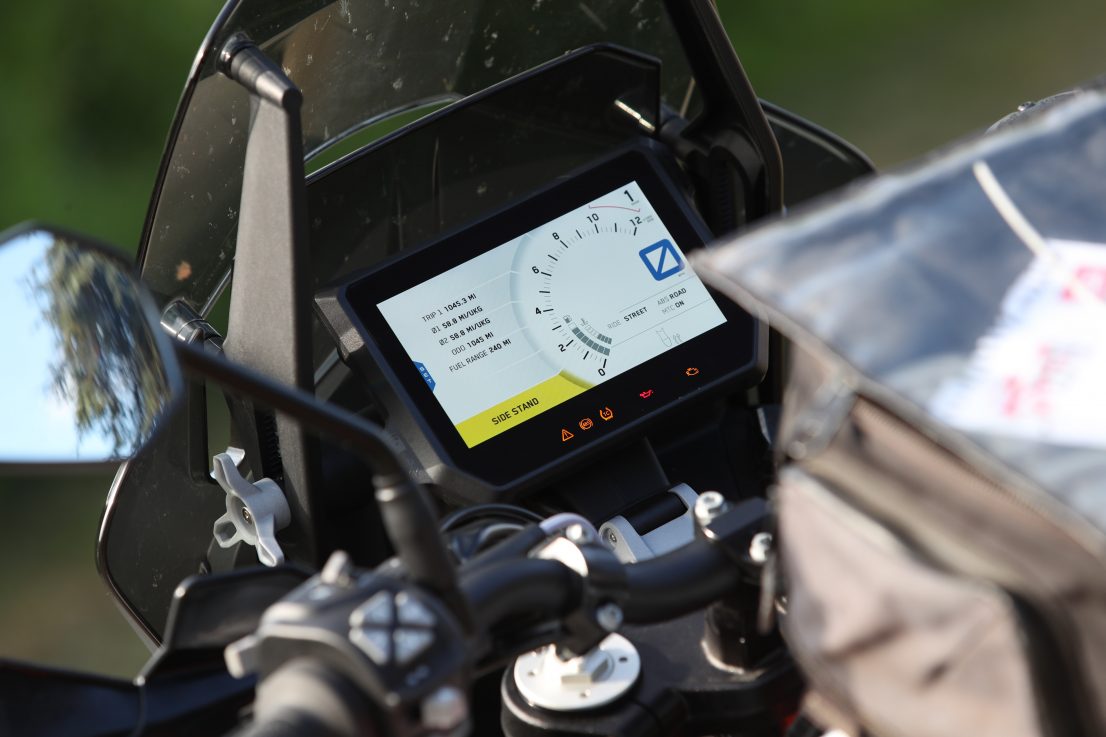 Comfort is good. The footrests initially feel high (especially after the V-Strom XT with its lowered pegs), but the riding position is long distance comfortable. KTM suggest the seat has 3D foam padding which sounds pretty high-tech but I've found I've increased the comfort even more by throwing a dead sheep over it (okay, just the skin). Vibrations are minimal, and certainly don't interfere with comfort. Handling is pretty damn good, too, and I'm surprised just how much confidence I'm finding in it despite its height and the skinny 21"/18" wheel combination, even on wet roads.
I've ridden a 1290 Super Adventure R off-road before and been impressed just how good and manageable it is, those wheel sizes help I'm sure, while the off-road rider mode tames the 160 gee gees. But we'll be fitting at least some 50/50 adventure tyres, if not more aggressive ones, before we take this one off road.
But where we'll take this bike, fettle-wise, I'm not sure. KTM help/don't help by having the most expansive catalogue of aftermarket parts you could wish for and we could go anywhere between hard-core racer and comfy two-up tourer with this bike. For now, it's just so immense I'm still trying to get my head around it all. An embarrassment of riches, no question!