I'm just back from the BMW Motorrad International GS Trophy. It's been immense, chasing enduro (not adventure) trails across the remotest parts of Northern Thailand on the mighty GS. It was a ride of our dreams, although not without cost: chasing tough trails took a big toll on the tyres. The Metzeler Karoo 2s performed brilliantly, but after 1500kms they were cooked. And I'll admit I'm a bad man for abusing the R1200GS's combination of monster power and clever rider aids, so after seven days the rear Karoo was shorn of all knobs. And this has always been the problem with aggressive, knobbly patterned tyres on aggressive, powerful adventure bikes. You can have performance or you can have longevity. But not both.
So to find news of Michelin's arrival into this very arena, on the day of my return, is interesting indeed. Keen, racy adventure types have, to date, relied on the likes of Metzeler Karoos, type 2 or 3, or Continental TKC80s to meet their sporting needs. A new player is then much welcomed – we crave choice. And the claims for the Michelin Anakee Wild sound promising.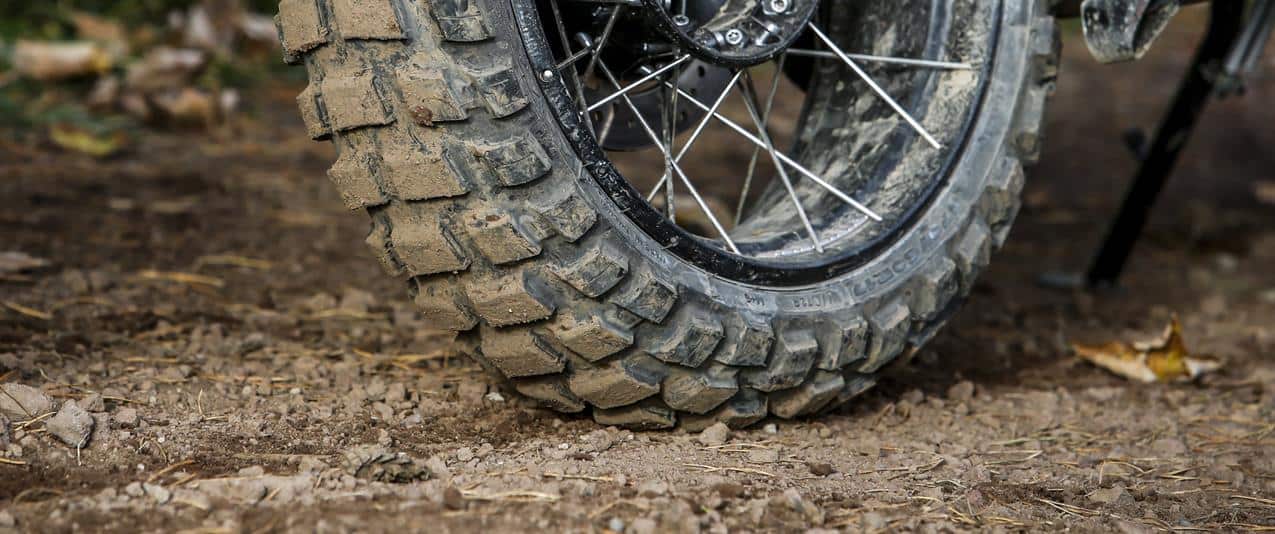 Michelin have certainly understood the challenges. The Wild is firmly a 50/50 on- and off-road tyre, they say, while also addressing the traditional limitations of this type – on-road stability, comfort, and longevity.
The block pattern looks suitably aggressive; open enough to find grip in everything but slick mud. Stability is dealt with by clever design of the tyre's blocks (knobblies), particularly allowing a little more rubber contact when cornering on tarmac, while maintaining said fairly open pattern in the centre section for good grip on the dirt.
As for longevity – here's the interesting part – Michelin say they've been testing this tyre since 2013, much of that time in conjunction with adventure tour specialists T3 Aventure. They go on to say, when tested on R1200GSs, the Wilds have lasted whole tours intact and that includes a 12,500km tour across Mongolia and a 15,000km ride across South America. Those are the kinds of distances usually achieved by less performance-oriented but still relatively rugged tyres like Heidenau Scouts and Mitas E07s.
The Wilds are being distributed worldwide now and they'll have sizes to suit most common adventure bikes, including those with 21" front (no 18" rears though at the moment). We've been offered a set and just as soon as JB here has stopped with the travels (two more extended tours coming up in the next few weeks) we'll get them tested. And, sure enough, let you know how they fare. If you get onto them in the meantime, please do share your feedback (email: editorial@rustsports.com).