A week after his EnduroGP title, EnduroGP.org – the world championship promotors – had a chat with Steve HOLCOMBE (GB – Beta) about his 2017 season, his relationship with Beta and what he expects for 2018. It's a great interview so we couldn't resist reposting it here, with some of our own imagery
EnduroGP: Hello Steve, what a year it was! With this new EnduroGP Class, did you think you could win by a so big margin?
Steve HOLCOMBE: "If I'm honest, looking back to the start of the year, I didn't think I was in a position to fight for the overall title at all, let alone win by 48 points. I didn't have a particularly great pre-season, or I wasn't where I expected myself to be in training and at races so I was a little nervous and down on confidence heading into the season.
"It was a great decision to head over to Finland to ride and train with the help of Petteri SILVAN and my Finnish friends. I learnt a lot about snow riding in a short period of time and that helped me gain some confidence for the first GP. I got a decent result there and then before we knew it we were in Spain. To finish so close to Matt PHILLIPS both days and miss out on the win both days by less than two seconds was very frustrating. I took a lot of energy from that race and worked hard for the team's home GP in Italy. That's where my season changed, from there on I felt a different rider. With me moving onto the 2018 bike as well as taking the points lead into Hungary, the rest of the year couldn't of gone better."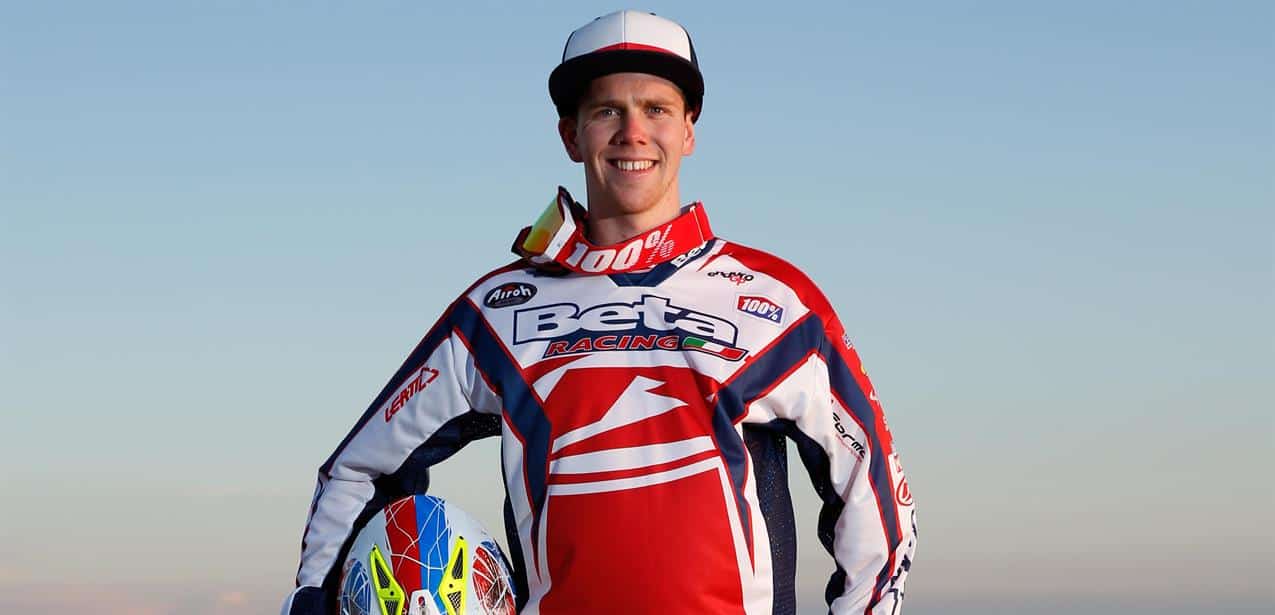 EnduroGP: Where do you think you improved the most during this year?
S.H: "With my riding, it's definitely been in dry dusty conditions. As we all know I thrive in and enjoy a lot the wet muddy conditions but that's not great when the majority of the races are hot and dusty. I spent a lot of time away from home this year but it's paid off massively. Mentally I've really improved the way I deal with pressure. Throughout my riding career I would say I've had a strong mind, I owe a lot of that to my parents. I was always left to get on with my riding win or lose and was never pushed to make a certain result, luckily that's how team Beta is as well. Racing is about what you can do, I work my best when I'm in control of my decisions."
EnduroGP: Back to 2015, did you ever imagine that you would become two-time World Champion two years later?
S.H: "Not a chance. I still don't believe it's true now! My 2015 season was a massive rollercoaster: coming into the year and not choosing to race in Chile, to winning a day at the second GP in Portugal then traveling home to get back to work the next day. 2015 was a year of what could've been, if I'd raced in Chile I believe I would be a three-time champion. However things don't always go to plan and I'm very thankful for the opportunities that arose from that year and to the Boano team. I wouldn't have it any other way."
EnduroGP: How did you manage your season, GP after GP?
S.H: "I can't give away too much detail as I believe this is something I've really managed to get right this year. However the pressure of taking the points lead has been the hardest thing to manage, the expectation in my own mind to prove I was worthy has been hard to deal with. Because I received the plate through default of Matty's mechanical issue in Italy, I didn't think I earned the right to wear it. It was not until after the German GP that I knew in my own mind that I did deserve it and I did deserve to stand on top the podium as the EnduroGP Champion."
EnduroGP: How was it to race in front of your audience at Hawkstone Park?
S.H: "It was unreal! More unreal to win Day 1 and to be leading Day 2 comfortably before we had our setback. I remember watching the last GP in 2008 in Wales; I was 14 years old and was just in awe of these great riders battling the terrain up there. It's been a dream to race at home and more of one to win. I would've loved to clinch the title there. Maybe next year!"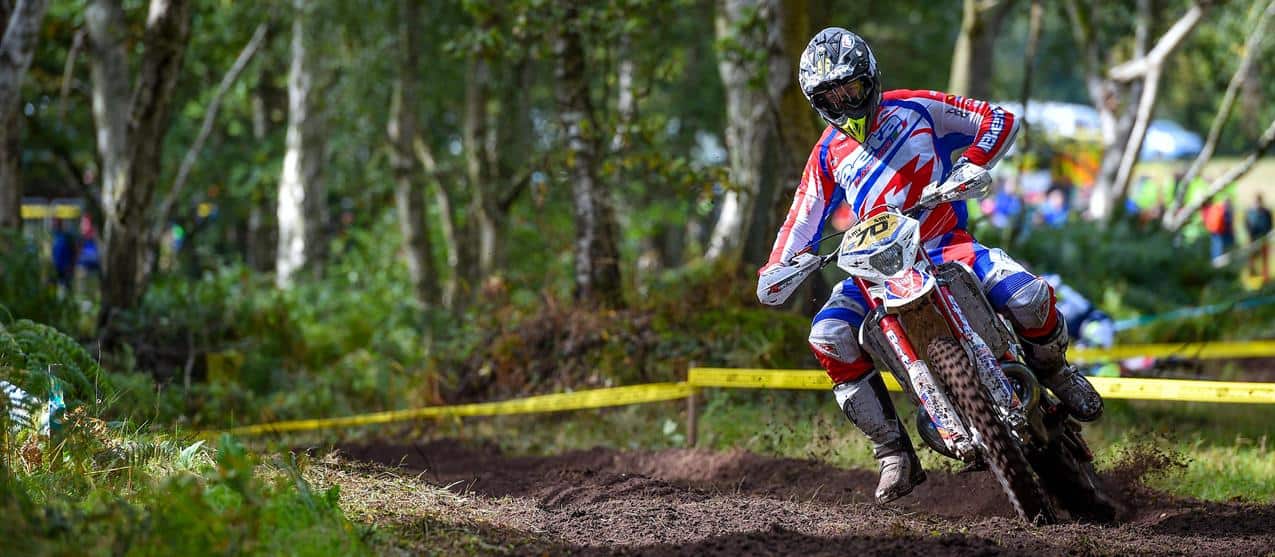 EnduroGP: A quick word on your team. It seems you have a special relationship with your manager Fabrizio DINI?
S.H: "I certainly couldn't achieve what I have in these past two years without the team and the bike. I have a great relationship with my mechanic and the other mechanics within the team. It's great that we have fun away and at the races but when it comes to it, we all do our jobs to the highest standard. DINI is not only the team manager but has also been my outrider for the season. It's very important for us to have a trusting relationship and we do, he's helped give me confidence this year in line choice and bike set up. I've had great advice and support from Steve PLAIN who travelled to some GPs this year, it's been great to have his support and guidance. Me and Alex (SALVINI) get on great, too; he and his family have been very supportive over the last two years allowing me into their home and for me to train with him. I'm very grateful for all they have done for me. Also the guys that don't always come to the races and are working back at the factory, Beta is a very family orientated company and I feel very at home here."
EnduroGP: Looking to 2018, will you change bike or stay with the RR300?
S.H: "Currently, I would like to stay with the 300. We have such a good bike right now and I'm excited as Beta and myself have ways to further improve it. I'm looking forward to seeing what we can do in the coming months."
EnduroGP: We bet your goals for 2018 are the Class title and the EnduroGP (outright) title?
S.H: "Definitely! I know what I'm capable of and so does everyone else. The plan now is to enjoy this off-season, understand what we've learnt and how we can improve, then start planning for 2018. I can't wait!"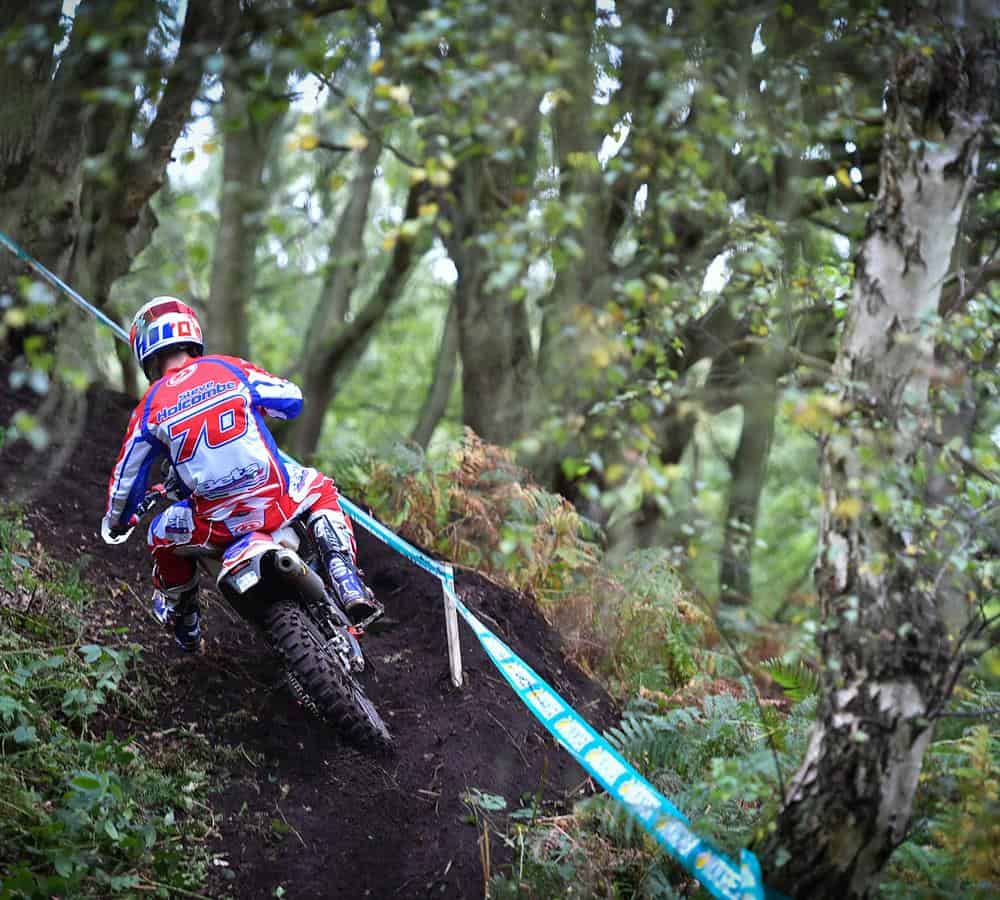 Steve HOLCOMBE
Nationality: British
Date of Birth: May 16, 1994
Place of Birth: South Molton, Devon, UK
Bike: Beta RR300
Race Number: 70
Career Highlights:
2011: BEC Clubman Champion
2012: BEC Expert Champion – BSEC U19 Champion
2014: Junior E1 European Champion – BEC E1 Champion – 3rd BSEC Elite
2015: 3rd EWC Junior –W2C Champion – 2nd BEC
2016: E3 World Champion
2017: EnduroGP World Champion