Yamaha has a new WR250F for 2020, and we mean all new. Okay, maybe not totally 100% new but this is a bike that's been derived from the 2019 YZ250F – a bike that's proven so competitive in AMA MX/SX – and that means new engine and new chassis. Both these motocrosser and enduro models look like the previous models, but both – in detail – are much advanced, with so many new developments.
Here at RUST we were able to access one of these new WR models during a recent visit to the Yamaha Off Road Experience in Wales. Due to a few 'complications' in the RUST camp on the day we didn't get a full test ride in – so that will come – but we got a quick spin and then were able to vox pop a bunch of guys who spent a lot long longer in the new bike's saddle. So for now this is a first taste and a vox pop, rather than our usual test report…
A QUICK TECH REVIEW
It's worth making a quick review on what's gone into the 2020 model…
Engine: It's the 2019 YZ-F motor with enduro modifications. The new motor is all about stronger, linear power throughout the rev range. There's a new forged aluminium piston bringing a higher compression ratio of 13.8:1. The exhaust cam timing is changed and there's been attention to the port shapes and valve seats. As significantly, we have all-new fuel injection, the old 10-hole injector has been replaced by a 12-hole injector with a 44mm Mikuni throttle body. There's a new crankshaft balancer weight. A new lighter starter motor and a lighter tougher clutch. Attention has been given to the air box and air filter (now tool free). There's an engine map switch and importantly engine mapping (and logging, diagnostics and even real-time monitoring) can now be accessed through a smartphone app – so it's goodbye to the handheld MX Tuner (hoorah!).
Chassis: The frame looks similar to before but is all new, apparently the straight fuel tank rails being the most obvious visual difference. As ever, rigidity has been fine tuned and those engine mounts and external plates are super important – Yamaha claim a 15% increase in overall rigidity 'to give a light and balanced feel'. The latest Kayaba (KYB) AOS forks have been fitted with enduro specific tuning with a new leaf spring in the mid speed valve and higher rigidity axle mount brackets. The Kayaba shock has a lighter spring (saving 350g) and 30cc more oil capacity. The fuel tank is slimmer but larger by 0.5-litres for a new capacity of 7.9 litres. The new headlight is much slimmer than the old unit, the resin skid plate is improved and at last the cable speedo drive has been replaced by a modern sensor, so less clutter to deal with during wheel changes.
CHECK IT OUT
Yamaha is canny in always retaining the identifiable look and profile of the WR-F, you can't mistake them for any other bike in the paddock. That said they're always modernizing the look (subtly) and the latest WR-F is as sharp and racy looking as any bike in the enduro paddock. For sure, this is not a trail bike (although go ahead if you want…). But it's noticeable this year that Yamaha has achieved a much slimmer cockpit and the radiator shrouds are well tucked in and combined with smart in-mould graphics and slim flat seat, the look and ergos are super-trim. As ever, there's a sense of quality too. And who can deny the tech in that engine with the reverse cylinder etc – it's still way out there on the leading edge.
We had the shortest of test rides ourselves, but immediately – literally immediately – you are impressed with the super-light feel of the chassis and free revving nature of the motor. The 2020 bike is 4kg lighter than the 2019, 114kg fully fueled, and this is with a lead battery, so maybe we could shave another kilo off by fitting a li-ion unit. And while 114kg looks like a big number it is super-honest (unlike some) and when you're riding and pushing it around it feels light, no more heavy than any other four-stroke.
The engine is a rev-hound, it spins up quickly, and the feeling is it'll be screamer when it comes to competition – revs over torque. The gearbox and that clutch are light and free shifting, so it pays to keep the left boot busy for fast progress. We did the smallest amount of slow speed stuff (logs etc) and the motor didn't bog, it can take the low rev, but for fast progress you want to be in the upper half of the rev range for sure.
Ergo's wise it's good, even for tall riders. There's nothing unusual in the set up and it's instantly comfortable and everything is bang-on when it comes to a slim frame, slim long flat seat, decent handlebars, grippy footpegs. It feels as small as four-stroke can be, like a motocrosser, and certainly you're ready for anything.
THE VOX POP
Unfortunately that's as much as we can reliably say from the RUST test ride. So let's see what other riders had to say from their experiences of riding it over the weekend.
Geraint Jones
10x British Enduro Champion, ISDE gold medalist. Also owner of Yamaha Off Road Experience – so he's a paid-up brand man but being Geraint he can't lie…
"It's literally a brand new bike, totally different frame, a new engine and they've concentrated on getting the weight back into the middle of the bike – so the engine is mounted back a little and the fuel tank now goes back quite far, putting more weight into the middle and back of the bike. It makes it feel much lighter to ride and very light on the front end.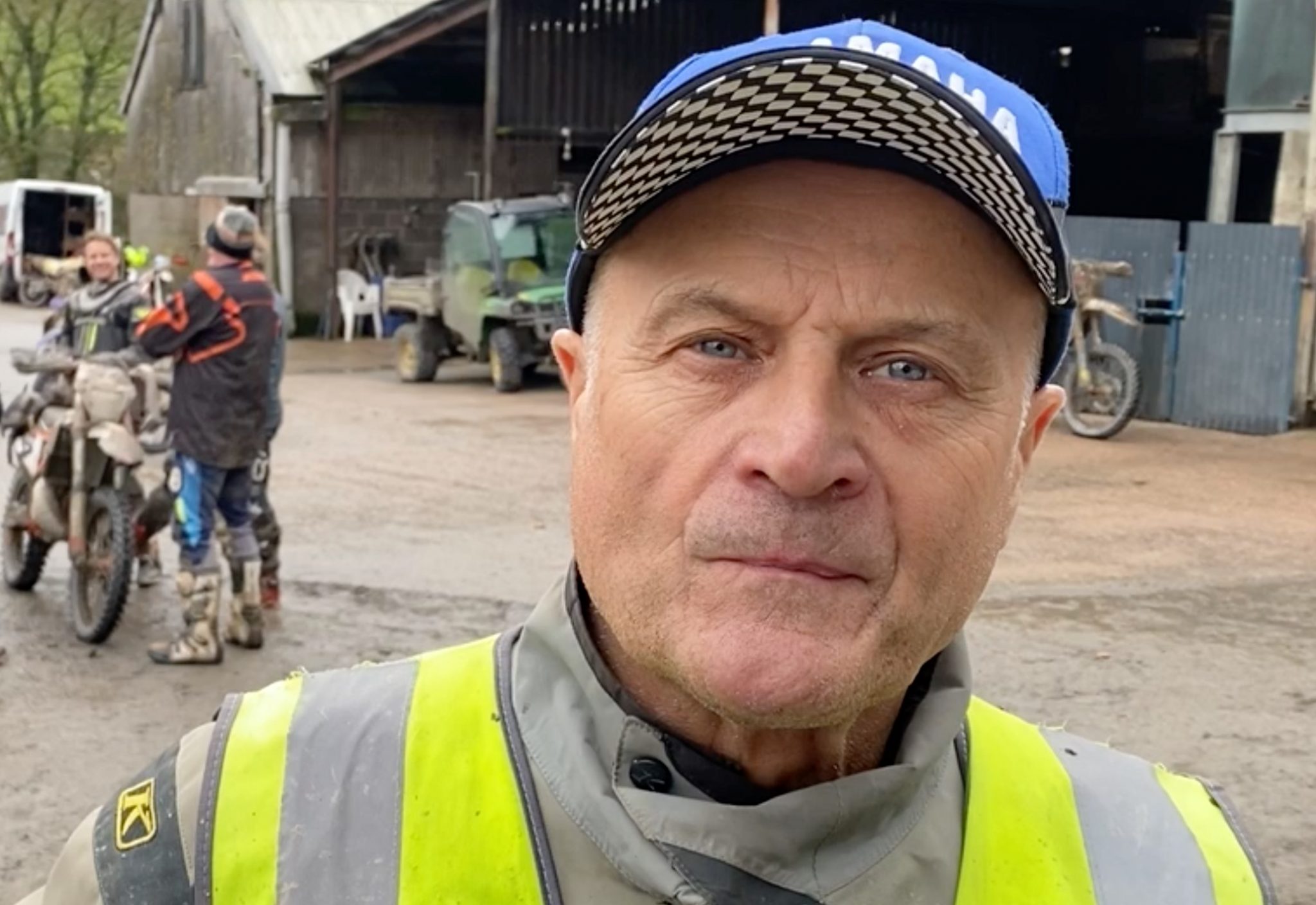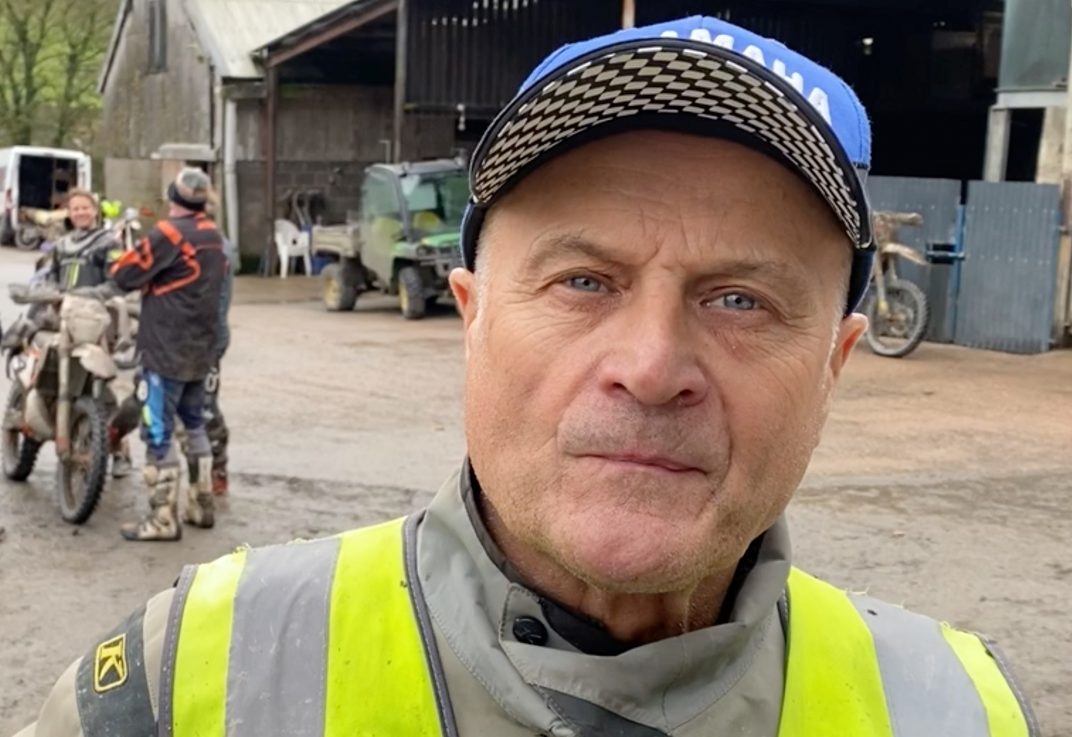 "It's got a good torquey engine, turns exceptionally well and for me it's an all-round improvement on the old one, a logical progression would be a good way of explaining it. It's not a million miles different, but it is different.
"The suspension is firmer, which maybe won't suit the trail rider so much, but for the rider that wants to race the suspension is very very good. The suspension all round is firmer and if you're riding quick that is confidence inspiring – you feel safe. Last year's bike was very nice at normal speeds but if you started to go quicker you needed to make it firmer, whereas with this bike the beginner rider will want to back-off the suspension where the quicker rider will find it fine as it is.
"The Akrapovic frees it up, lets it rev quicker and makes it a bit more responsive, although the stock system is good. The Akra' is obviously a lot lighter, too. So it's definitely a more linear power this year, still quite sharp off the bottom, but more linear, and there's no lag in the throttle response at all, while the Akra makes it even better carburetion wise.
"In all I'm very happy with the updates."
Peter Muller
2019 Yamaha WR250F owner (and serial WR-F buyer)
"I have a 2019 model so I have a benchmark to work from! Straight away the 2020 impressed, I like the planted feel of the front end, it's a safe feeling. The suspension feels firmer than the 2019 – and that's good or bad depending on how plush you like it. It definitely feels narrower, your knees are tucked in more. In terms of riding a rocky hilly loop this bike was very nice, hopping over things it's that bit lighter. Yamaha are spot on with their weights, they said my 2019 was 118kg all gassed up – I checked it and it was. So if they say this model is four kilos lighter you can bet your bottom dollar it is."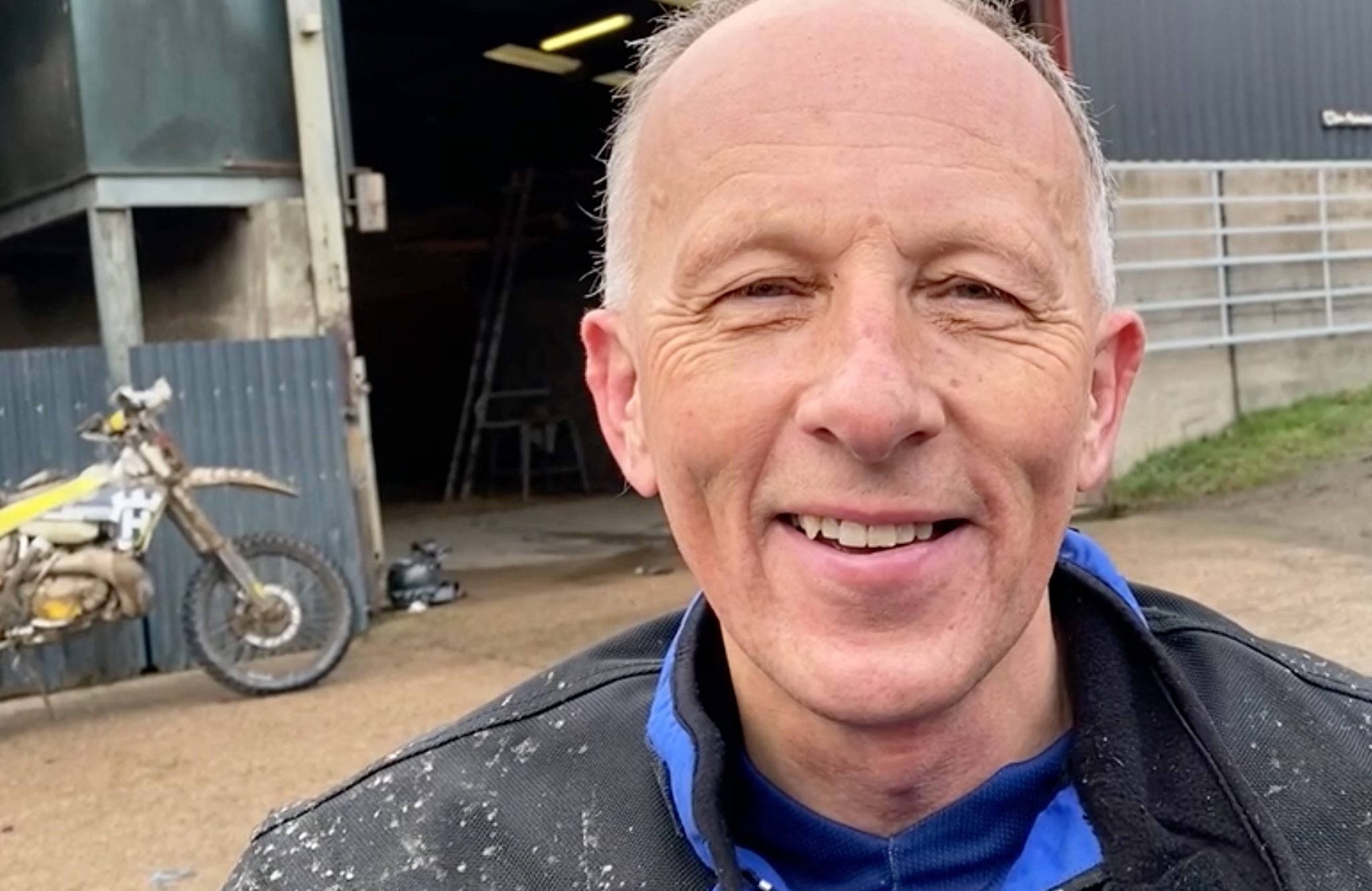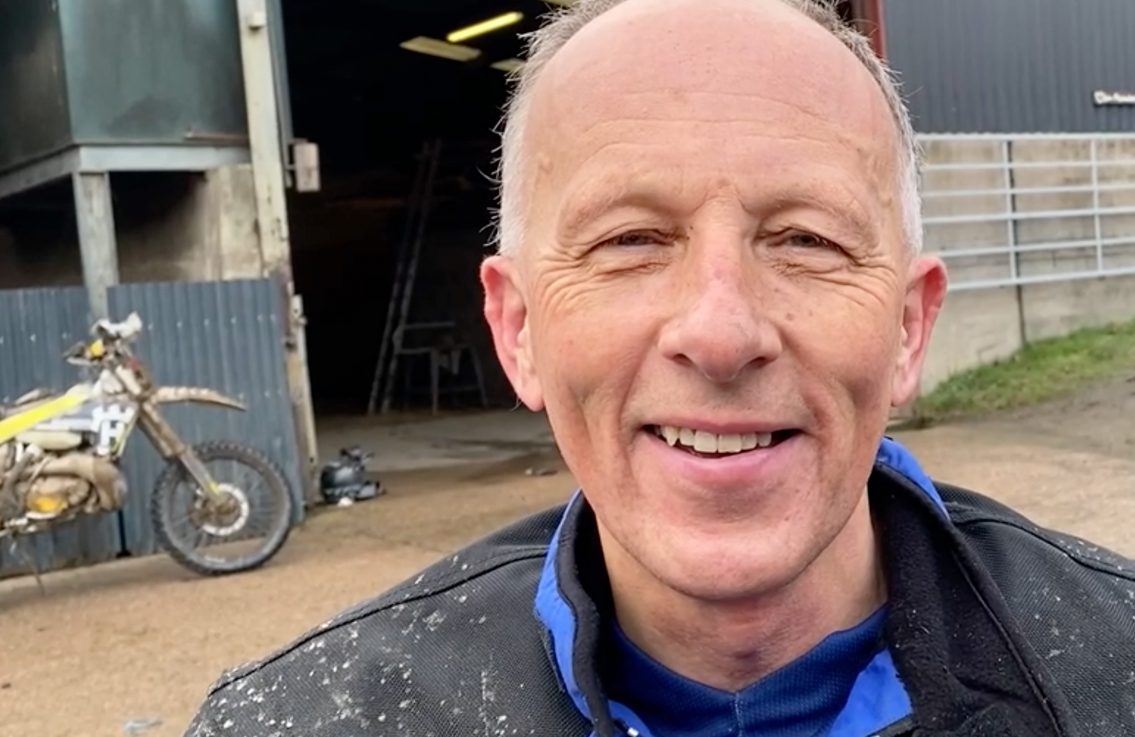 Bo Anderson
Instructor at YORE
"It's a big improvement on last year's bike. It feels a lot more playful straight out of the box. It's narrower at the front and the front end doesn't feel as heavy. Riding last year's bike I found it not quite as sharp off the bottom the way you want it to be, whereas with this year's bike you could pick up the front anytime.
"It's still a Yamaha, which also means the suspension is probably the best you'll get. As well, I rode the bike with the Akrapovic exhaust on it and that's probably all you need to do it, the Akra' lets it breathe and gives it a little more bottom end. In fact with the pipe it feels like a mini-450, you can come out of a corner in second gear and it pulls really strong, not aggressive, more pliable – it gives you more power everywhere.
"I help here at the school and so I ride the school bikes – the WRs are a very good bike. I'm actually a Husky owner myself, but when I jump on the Yamahas and they'll have hundreds of hours on them, I'm impressed that they go and handle so well. With this latest model I think they're onto a good thing."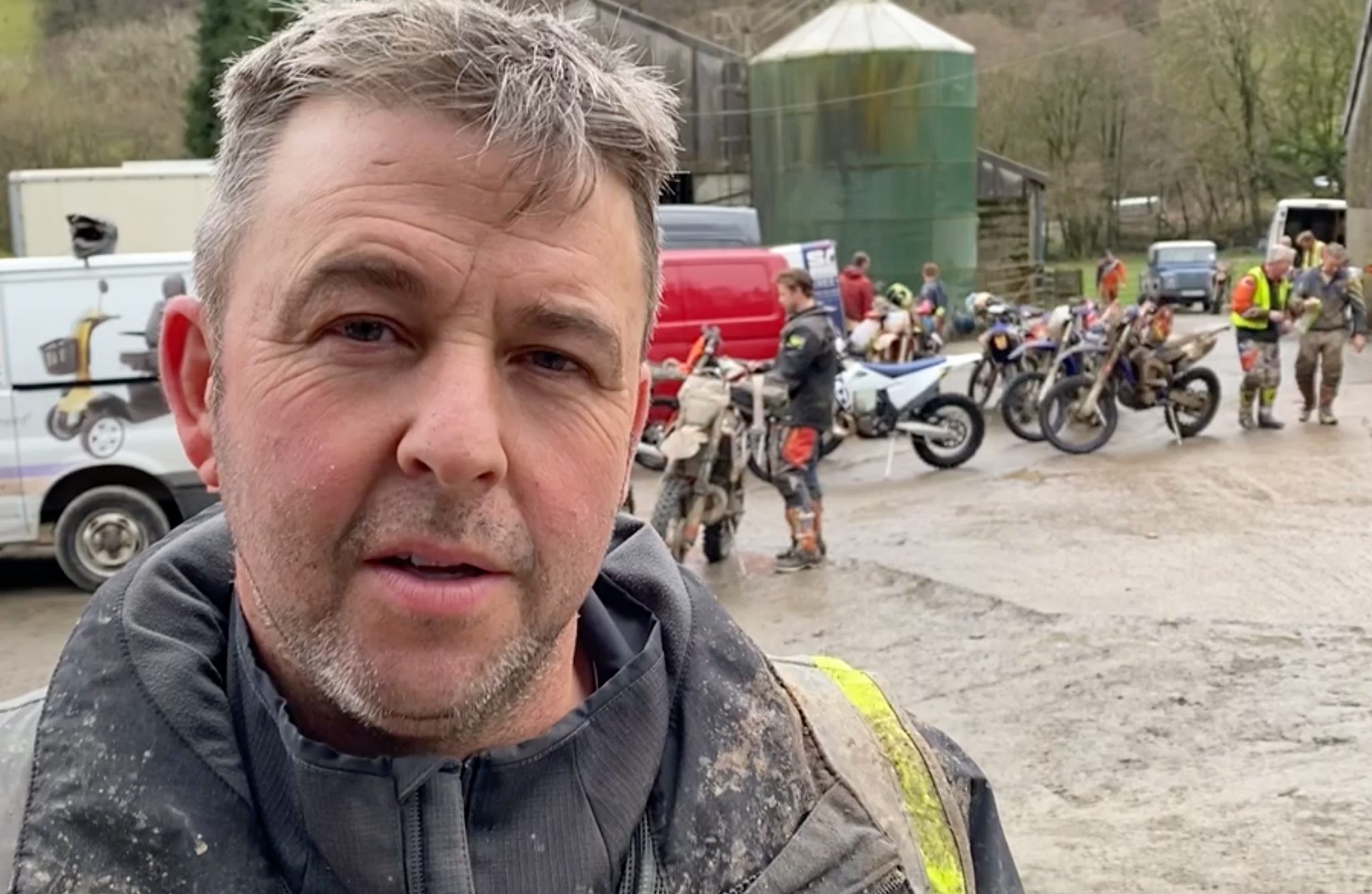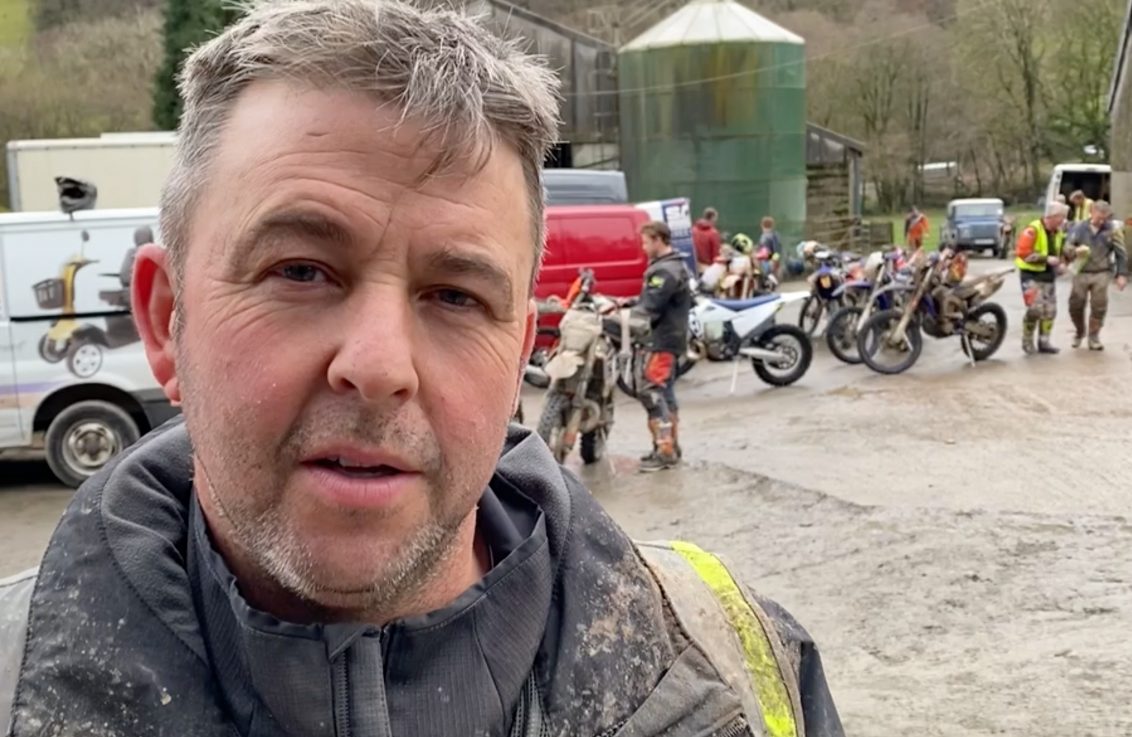 Adrian Fernandez
Regular YORE attendee riding the WR250Fs
"It's a good fun bike, it feels a bit lighter, easier to handle (than the 2019), with a bit more power. It's definitely a refinement, a step up on the previous bike. The Akrapovic makes it easier to rev and there's a little bit more power – it's fun! I'm 6'1" and there's plenty of space and its easy to move around on it."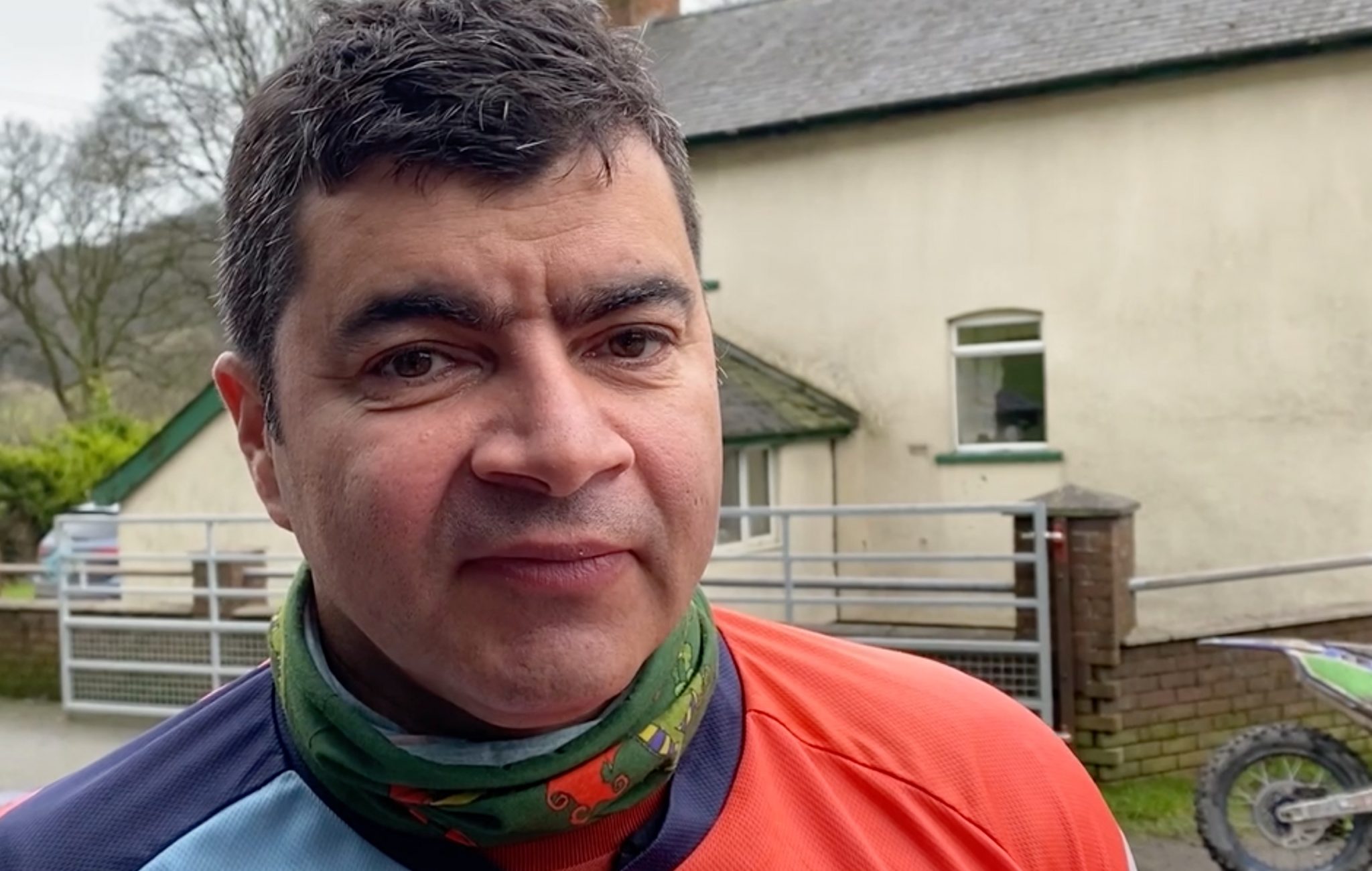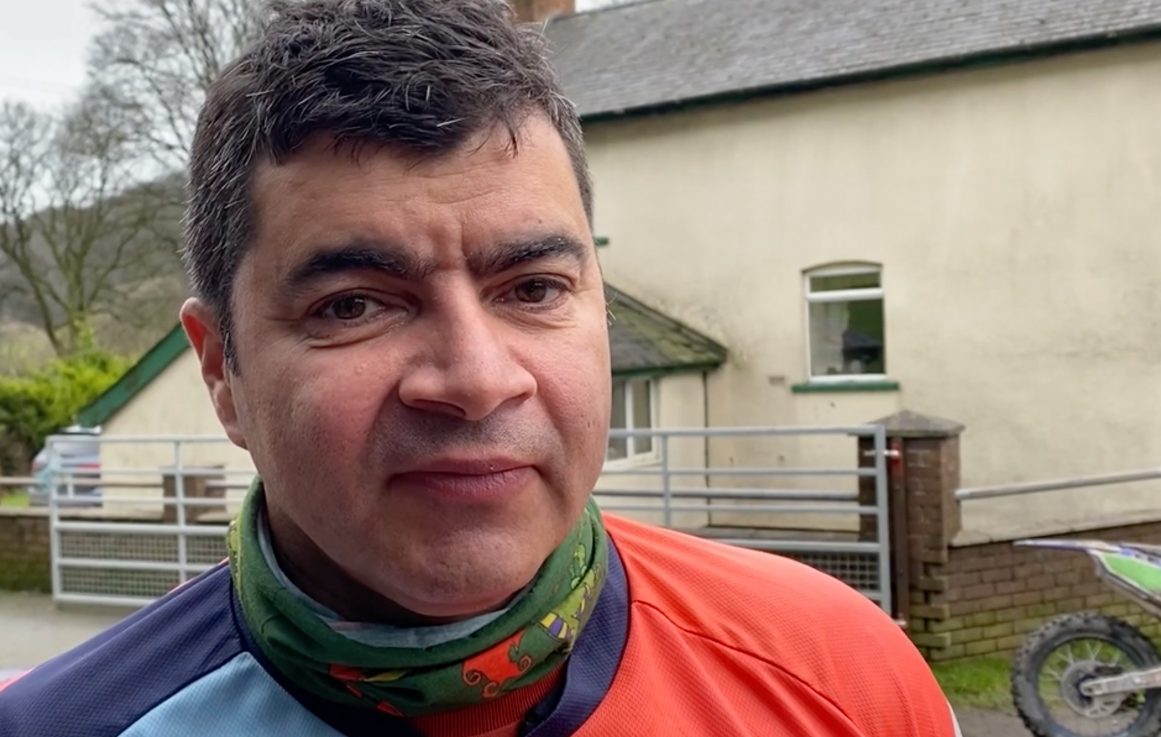 THE BOTTOM LINE
We can't wait to get back on the new WR250F! Yamaha has clearly made it better without destroying just what it always has been – a superb lightweight four-stroke enduro. When the WR250F first came to us in 2001 it was a racer, not a trail bike – it rewrote the rulebook such that all the other manufacturers had to build their own versions (and it wasn't easy – early KTM 250EXC-Fs were shocking!). As the years went by a lack of development saw the WR250F repositioned as a trail bike, but since the arrival of the 2015 reverse-cylinder WR250F it's been back up there as a true-blue racer again. This latest version is the sharpest, raciest yet.
Lighter at 114kg, it can clearly be made lighter yet – a change of battery and exhaust would probably bring the weight down to 112kg, which would make it identical to a 2020 KTM 250EXC-F. The slim ergos, willing free-revving motor and that killer suspension by Kayaba make it a race-ready top-shelf proposition.
And price? Wow, in the UK it's £7599 – as against £8749 for the KTM 250EXC-F – that's really putting it out there! Top work Yamaha, top work!
.
  2020 WR250F Key Features
All-new design for 2020
New YZ250F-based high-performance enduro-spec engine
Revised exhaust cam timing and reshaped exhaust ports
New Denso 12-hole fuel injector with new 44mm Mikuni throttle body
New multi-angle intake port valve seats
Higher compression lightweight piston
New crankshaft balancer weight
New heavy-duty heat-resistant clutch
New lightweight and compact electric starter motor
New high-output ACM
6-speed wide-ratio transmission with revised shift cam
Enduro-specific fuel injection and ignition timing mapping
Compatible with Yamaha's free Power Tuner smartphone app
CCU enables Power Tuner app
Handlebar mounted 2-mode mapping switch
Newly-developed bilateral beam frame with enduro-specific engine mounts
New YZ250F-type AOS front forks with larger 25mm inner cylinders
New lightweight rear shock
Larger capacity 7.9 litre fuel tank
New resin engine guard
New YZ250F-type front axle brackets
THANKS
Thanks to Yamaha Motor UK, to Geraint, Dylan and all the guys at Yamaha Off Road Experience, and to Alex Walton for the stylish riding you see in the action shots.