ON TEST
Alpinestars Corozal Drystar boots
Price: £269.99 (oiled £279.99)
I've been a bit of a boot snob where adventure boots are concerned. I've eschewed them, deferring every time to enduro/MX, even trials boots for my adventure activities. Mostly this has been on account I've judged the adventure boots lacked the kind of ankle protection I think is important (although wearing trials boots conflicts with that assertion). Maybe I just haven't liked the styling.
But like adventure bikes, lately adventure boots have become a little more rufty tufty and while I hadn't sought out these Alpinestars Corozal Drystar boots I'm very happy they found me.
The main point of difference here from adventure boots I've known is the Corozals come with decent ankle protection. This is by way of the 'bio-mechanical lateral flexi-blade system', which modulates forward and back articulation while resisting sideways movement. You can't bend these boots over sideways at the ankle. But as well Alpinestars has up-spec'd the boots with inner TPU ankle protectors while a soft poly foam surrounds the ankles, all of which make for a seriously comfortable and protective ankle surround.
Everywhere else there's great protection, too, from a 'toe box' to 'heel counter reinforcement' plus TPU shin and calf plates. All this wrapped in a smart PU-coated leather boot exterior.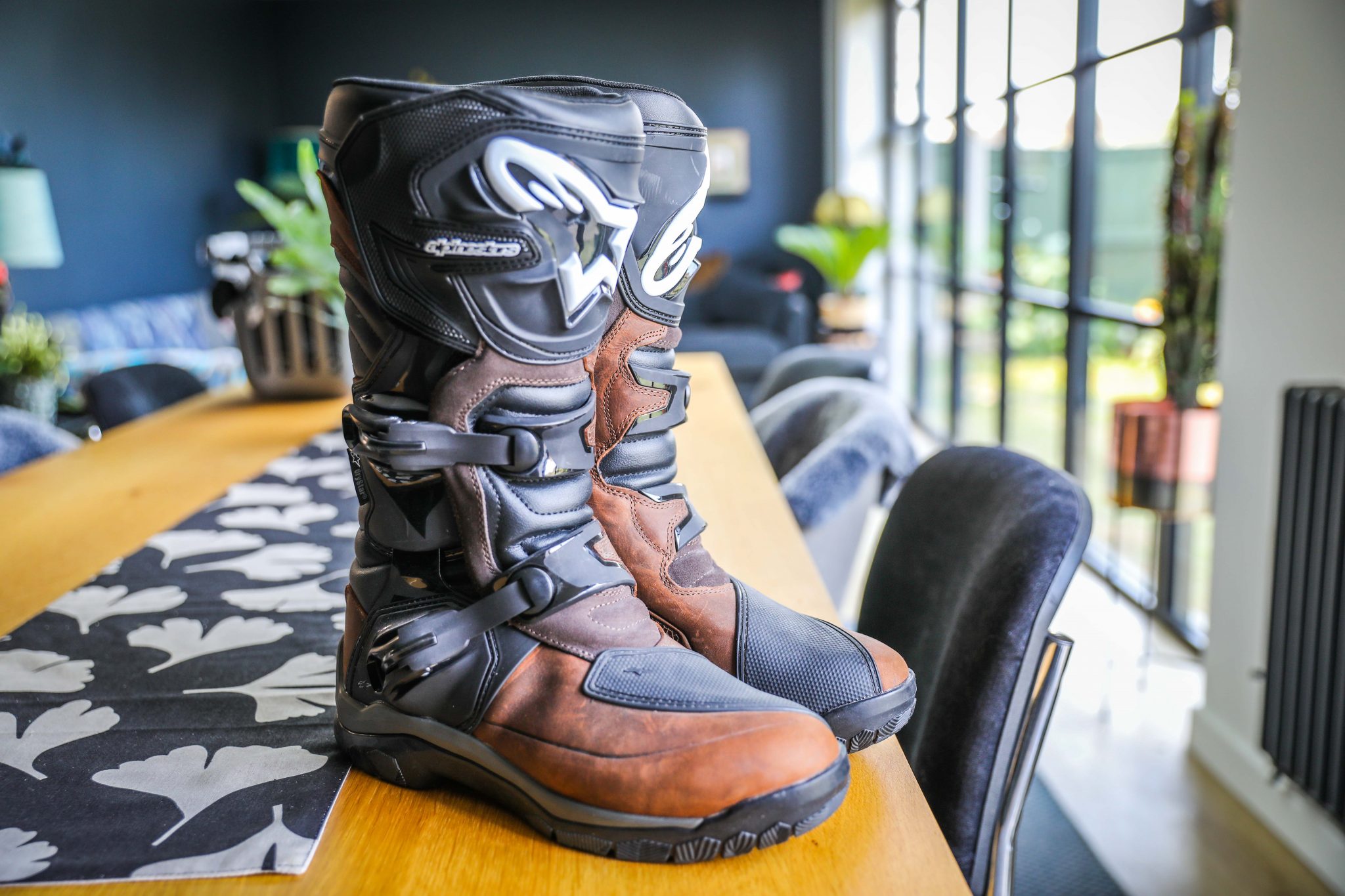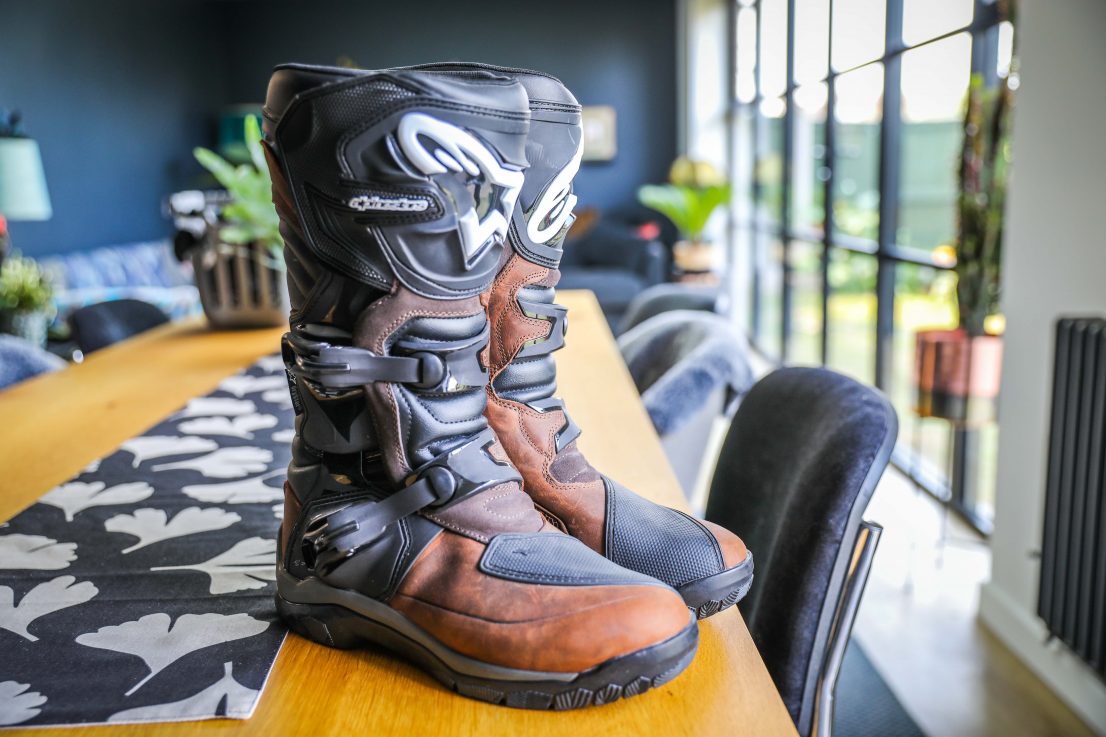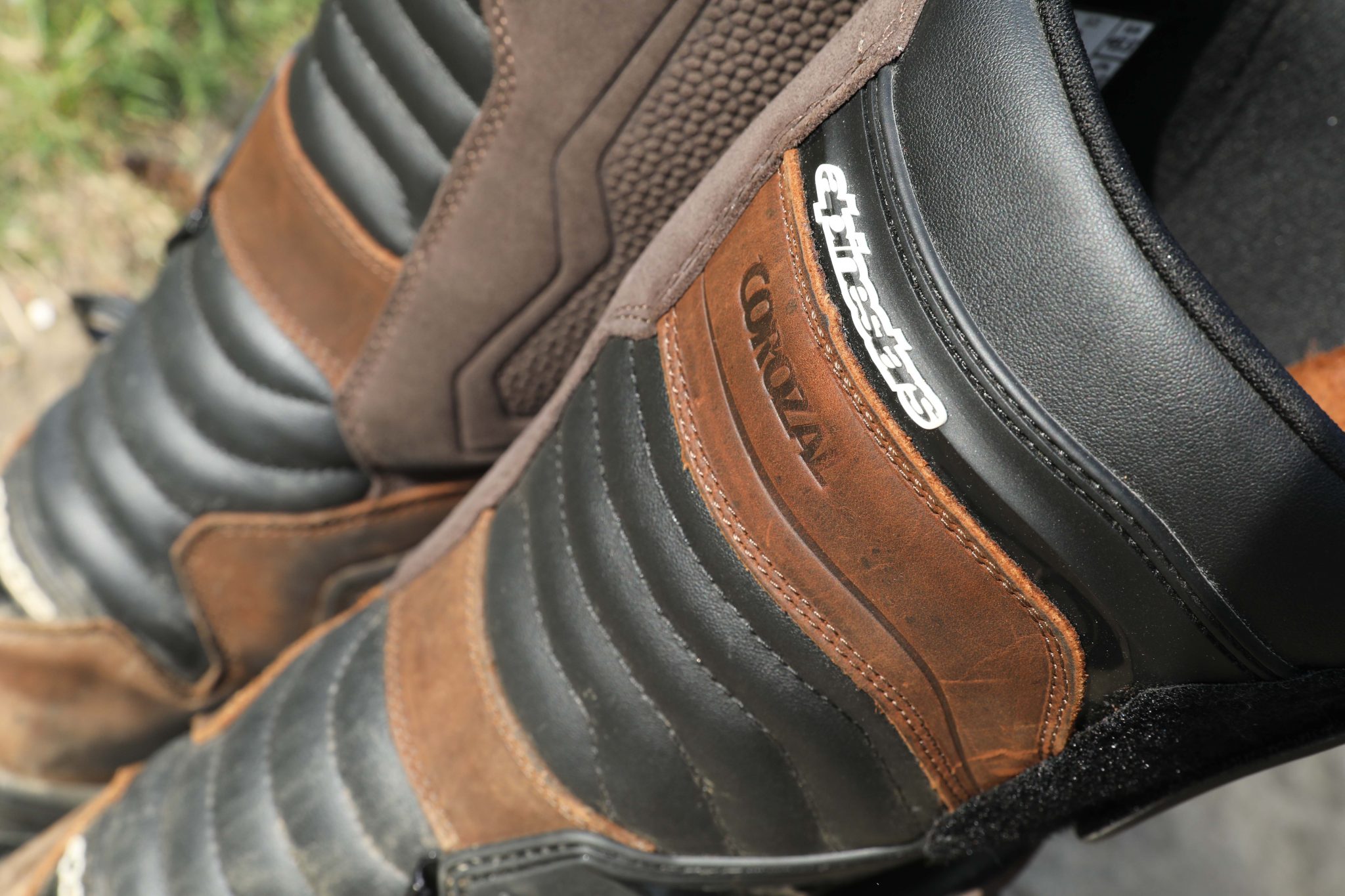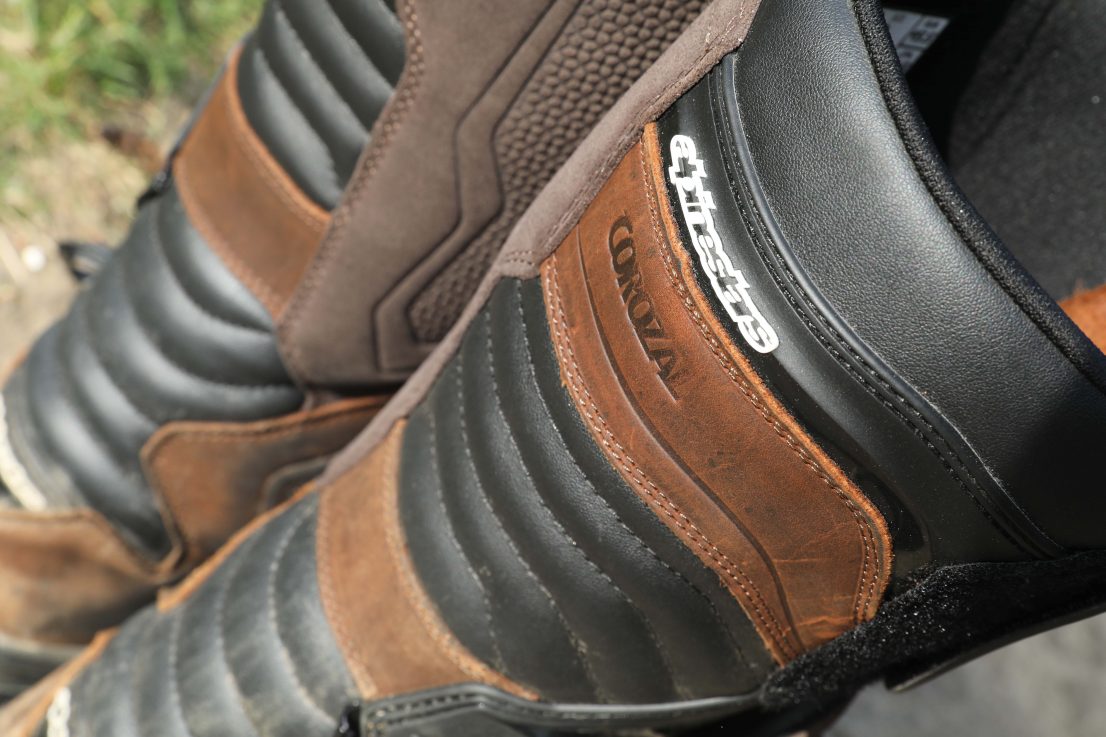 And there's more! The two-buckle and Velcro-top closing system is excellent – super quick and easy to use with a generous opening to get your foot in and out. Putting the boots on and taking them off is really very quick and easy – which is more than can be said for enduro boots.
The icing on the cake – the Drystar lining. In their first test on the Rally Moto Coast to Coast weekend I rode these boots through two river crossings, which submerged the boot for many seconds each time – and not a droplet of water made its way to my socks. Wearing any enduro boot I find I have to only look at a puddle to find I have wet feet. This means with these boots I don't have to wear my usual waterproof socks, which while having been lifesavers aren't the most comfortable.
There is a slight downside – these boots squeak when you walk, just like enduro boots. That's on account of the flexi-blade. But I suspect with a little squirt of lubricant we can stop that.
In all the Corozal is a very good boot, if not excellent. It is seriously comfortable, the foam liner means they are slipper-soft on your foot, yet you can also feel the protection through the stiff-ish sole and the ankle support, not to mention protection plates. So riding or walking you're very happy and they're all-day wearable. Like any waterproof-membrane boot they probably won't be so cool on a hot day, but you can't have everything. As it is, I can see me reaching for these boots again and again for upcoming adventures. I'll check back in, in the coming months, and let you know how well they wear over time.