BMW's R nineT roadster has certainly met with an enthusiastic response. The model has been produced as a response to the growing hipster bobber-come-café racer movement (pure & crafted, blah blah blah) – and given that's a trend based on self-build using ostensibly 1970s roadsters (old CBs, R65/80s etc) you'd have to think that recreating such a stripped-down look with a brand new bike might be thought of as artificial, essentially a pastiche of the real thing (you know, fake), and so shunned. But not so, the R nineT has overcome all such resistance by simply being such a very good motorcycle (as our Warren M. found, see RUST 12).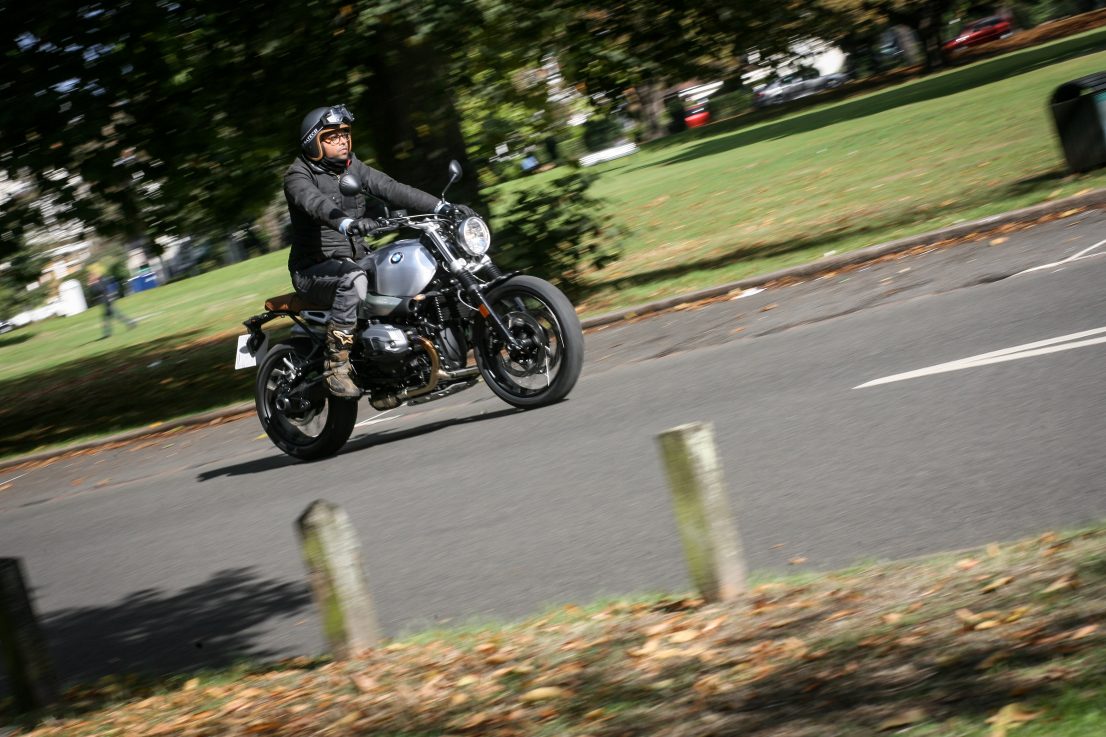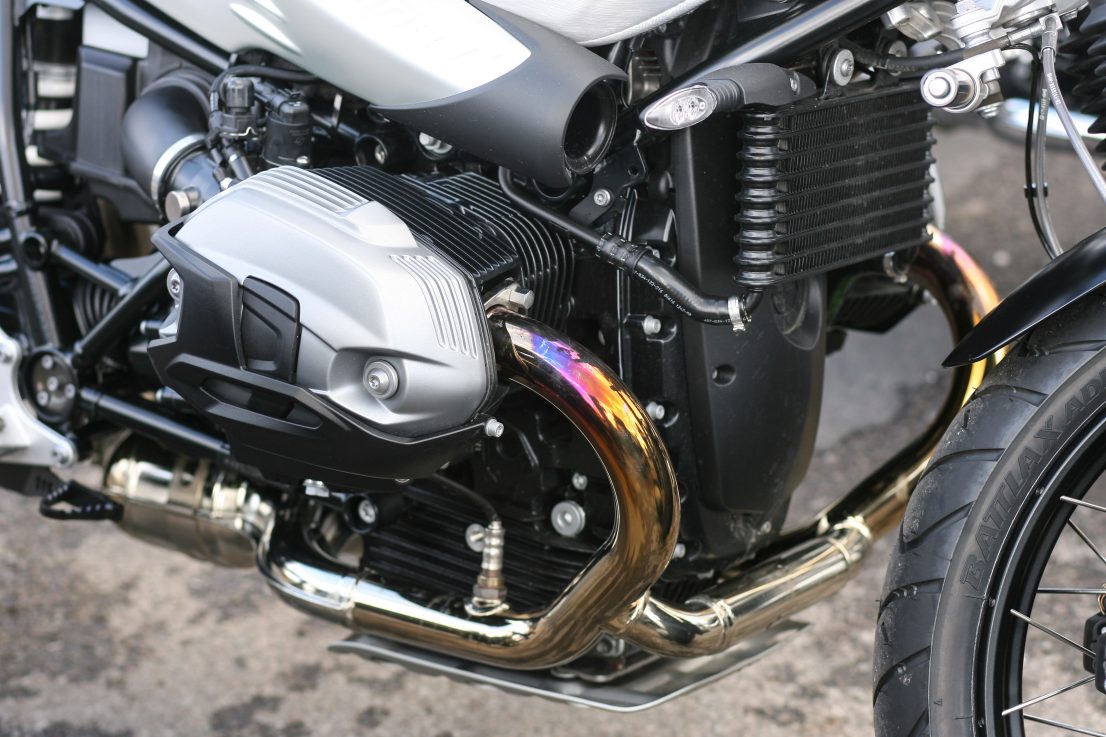 WE'RE CLAIMING IT!
So we've appreciated the R nineT roadster while acknowledging it's a mite peripheral as to our specific area of interest. The arrival of the Scrambler variant, however, has fallen very much in our court and so we wanted to be onto this, no questions. The Scrambler takes the base R nineT concept and tweaks it in a fair few directions to make a taller, gravel road ready machine – our kind of bike.
Most obvious are the changes to the front end. The USD forks are ditched in favour of conventional non-adjustable 43mm 'tellies' (complete with old-style gaitors) and those forks hold what is effectively a GS wheel, in our test bike (a Scrambler X) the optional 19" cross-spoked type. The geometry is kicked out a fair deal, too, from 25.5º/102mm to a very relaxed 28.5º/110mm (rake & trail). Ever so slightly disappointingly, the fork travel is also reduced (not increased) from 120mm to 116mm. However the Paralever set-up at the rear has increased travel, up from 120 to 140mm. A slight sense of imbalance there… The Scrambler has a longer wheelbase as a result, up from 1476 to 1527mm (that's like two-inches longer).
There are other subtle changes, too, like the single clock (and so no rev counter), which aesthetically we prefer. The high-rise twin mufflers which, while looking nothing like the original, BMW do say take inspiration from the 1951 R68 (ISDT) model. Then there are items like the serrated off-road style footpegs and the authentic crude steel rear brake lever as found on the GS range (retrograde material but highly practical – being bendable and so unlikely to snap in a fall). The overall effect is achingly handsome. It'll melt the heart of the sternest skeptic.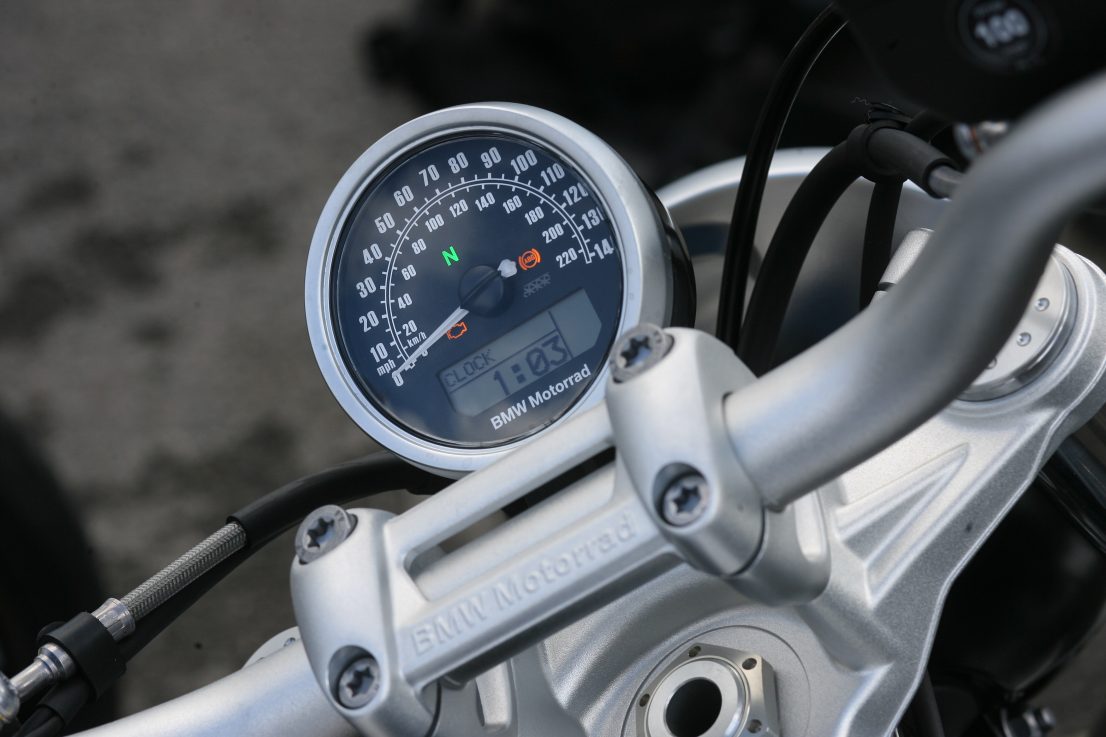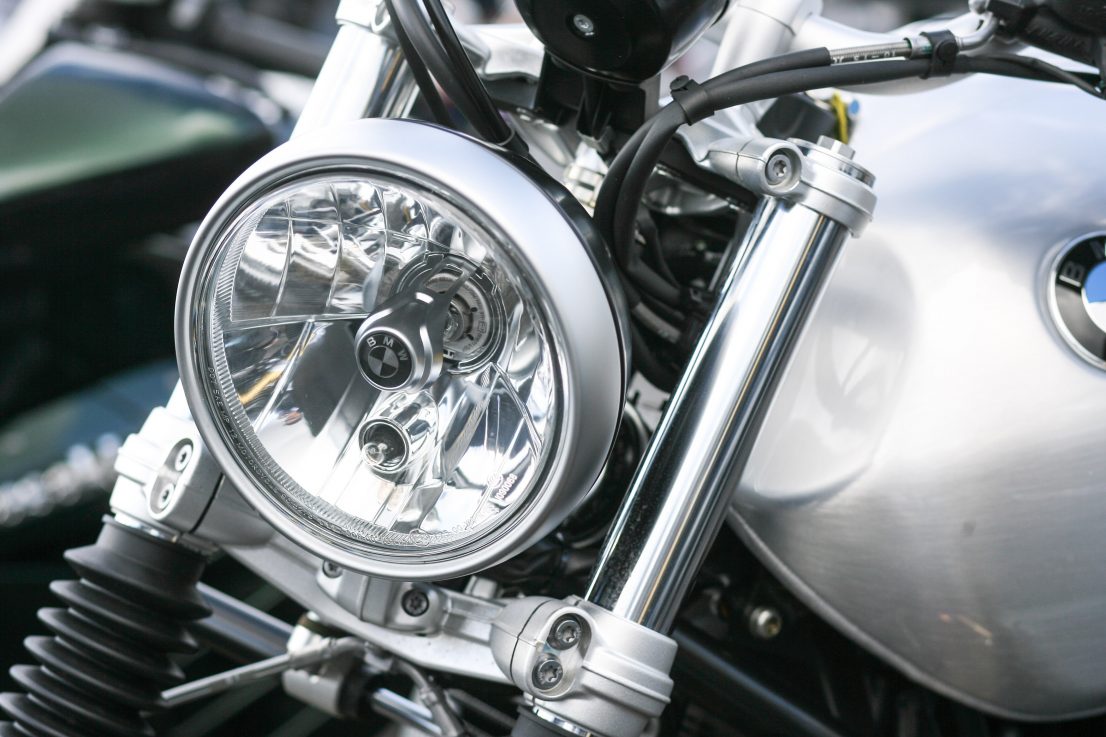 THE PROOF IS IN THE PUFFIN
The Scrambler is such a visual feast that to ride it, to sully it with road grime, let alone dirt, seems simply sacrilege. This bike will create devoted owners, they'll want to ride it, but they'll spend hours cleaning it afterwards, bringing a sparkle back to every spoke, checking every square millimeter of the engine paint for chips. You make sure you're wearing clean jeans before you sit on the Scrambler. God, it's beautiful.
Ridden back-to-back with its R nineT roadster sibling, it's so obviously its own bike. You immediately feel the extra length and the steering geometry makes for a more planted, slower-steering feel and set of responses. It's not super-tanker slow by any means, but the roadster is far snappier. But this is what we need, the roadster would be hell on a gravel road, too nervous, whereas this Scrambler feels dialed-in for such work.
The motor is as exquisite as the styling. I rode with this engine in an R1200GS Rallye in the 2012 GS Trophy (in South America) and fell in love with it then, the old oil and air-cooled 1170cc four-valve twin is so incredibly optimized, so torquey, so smooth and at 110bhp you need no more. The new Waterboxer may be punchier, quite a bit more powerful and of course super-trick, but for character this older motor aces it, it literally speaks to your heart (jeez, I've come over pretty romantic and all…).
As a point of interest, the R nineT roadster we had along on the ride was made to Euro 3 spec, while the Scrambler is Euro 4, and while they felt ever so slightly different, there wasn't an easily-definable difference. The motor hasn't been strangled, it's just as it was, only now there's this odd canister hanging down behind the motor, the carbon canister, that we understand catches the fuel vapours from the tank (heck, emissions regs are getting super-tight, eh?).
CAN IT SATISFY?
Can it satisfy? Hell yeah! We've not stopped thinking about it, talking about it, since we tested the bike 72 hours ago. Co-tester July is on the point of buying one (see his second opinion). It really is ridiculously handsome; personally I'm no café racer or bobber or scrambler fan, but this bike looks so damn on the money. I like the simple clock, I like fact the switch blocks have probably no more than two or three functions each – it is as stripped down as a modern bike can be.
I have reservations – I wish the forks could have offered 140mm of travel, like the shock – it might offer some extra ground clearance at that, too. A fuel tank of 20-litres might have been better than 17-litres, but I can ride slower to go further if that's what it takes. And it needs the tall seat option at the least to be properly comfortable, that stitched tan seat might look great but it's no touring perch. The ergos will need adapting to offer a proper standing position (for burning gravel roads), which possibly means bar risers, maybe even footrest lowering – it depends on your height. And for off-road I think we need to discuss options on the front mudguard, even the rear – which will be tricky because properly protective guards will hurt the aesthetic. Maybe I'm just being 'old' on that, but to see this bike shot-blasted by stones would break my heart.
Maybe, personally, I just wouldn't take it off-road (which is kind of missing the point of this model) simply to save its appearance. I'd still be happy though, for summer hacking around the streets and lanes, it's one sublime ride – and yes (again, personally) I'd have this over the roadster variant. In the Scrambler BMW have made a truly beautiful bike – and that in itself is enough. But it's dynamically a great bike, too. How you interact with it looks wide open to interpretation, be it as a street scrambler for chilled-out weekend fun or maybe for something more…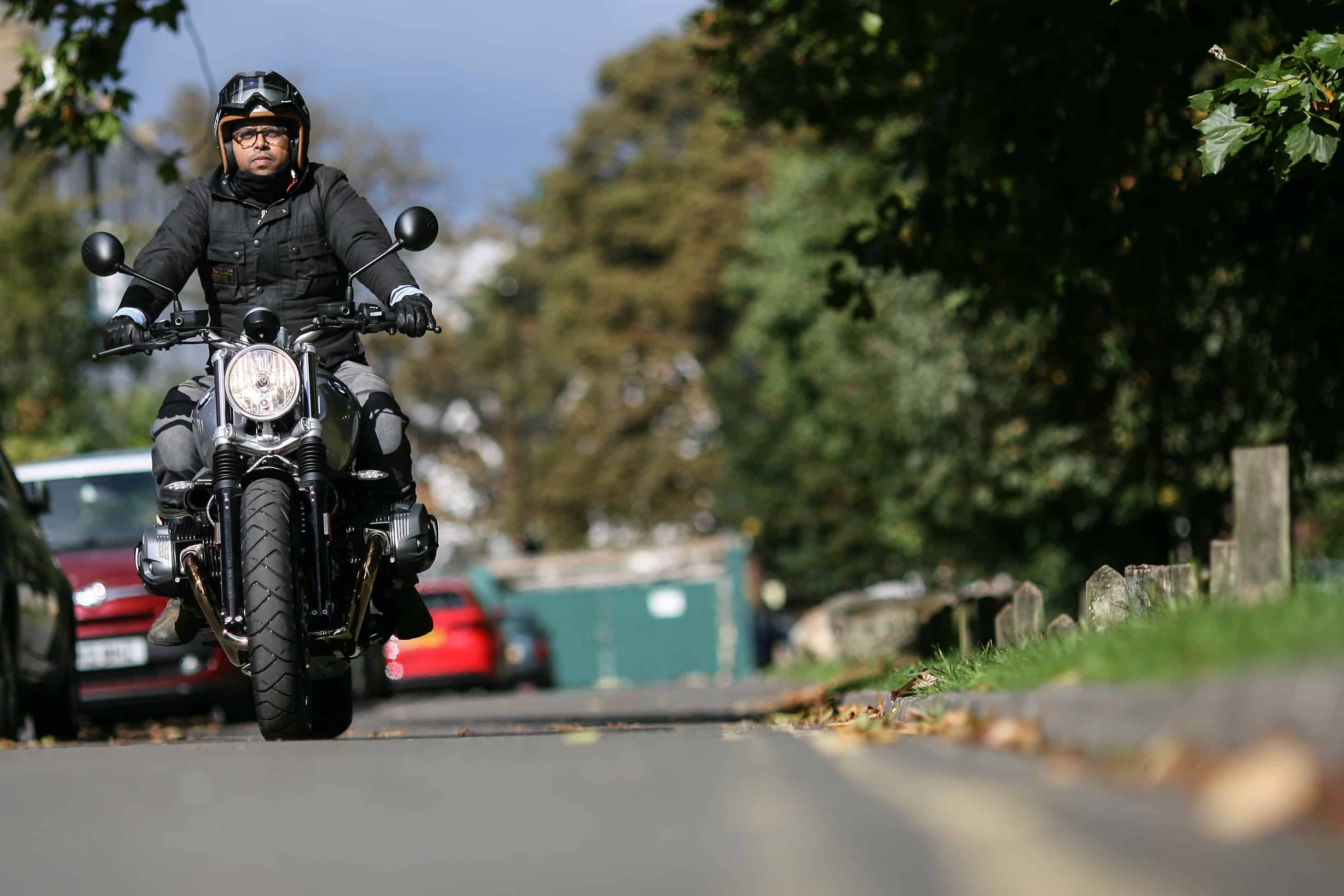 THE SCRAMBLER AS A TRAVEL BIKE…
Our mate July Behl would like to use the Scrambler as an adventure bike. His current ride is a KTM 1190 Adventure R, but July thinks the Scrambler will ace this, even the GS, as the perfect travel bike for him…
"Simplicity is the ultimate form of sophistication" (said Leonard da Vinci) and this is the essence of the new BMW R nineT Scrambler. It's neat. It's simple. It's pure. It's sheer happiness. I'm on a quest to find an uncomplicated but modern bike for my overlanding trip to the Americas next year and this bike is currently top of my list for a whole host of reasons.
Overlanding on a Scrambler? When you own an adventure bike?! Questions will be raised, the forum fanatics will be up in arms, and it would certainly fuel the fire to the most boring debate of all time: BMW vs KTM? Who cares? Just like the Scrambler, my needs are fairly modest; I want happiness and character. Irrespective of the make, model and all of those mundane details, what I'm looking for is a bike that will not only get me out of bed in the morning but also put a big grin on my face each time I ride it. A bike that has a certain presence and I don't mean physical presence, like the BMW 1200 GSA or the Triumph Explorer, but presence on a more sublime level.
Before I knew it, I'd arranged a test ride and I have to admit the Scrambler had me at 'Hello'. Having said that, the cynic in me wanted to test the mettle of the bike and not just get absorbed by its gorgeous looks. I've made that mistake in the past both with women and motorcycles and it's never worked for me. I will leave the technical review to the professionals and focus on what I felt, what worked and what didn't work for me. Just to be explicitly clear, I'm talking about motorcycles here and not women. In case you were wondering.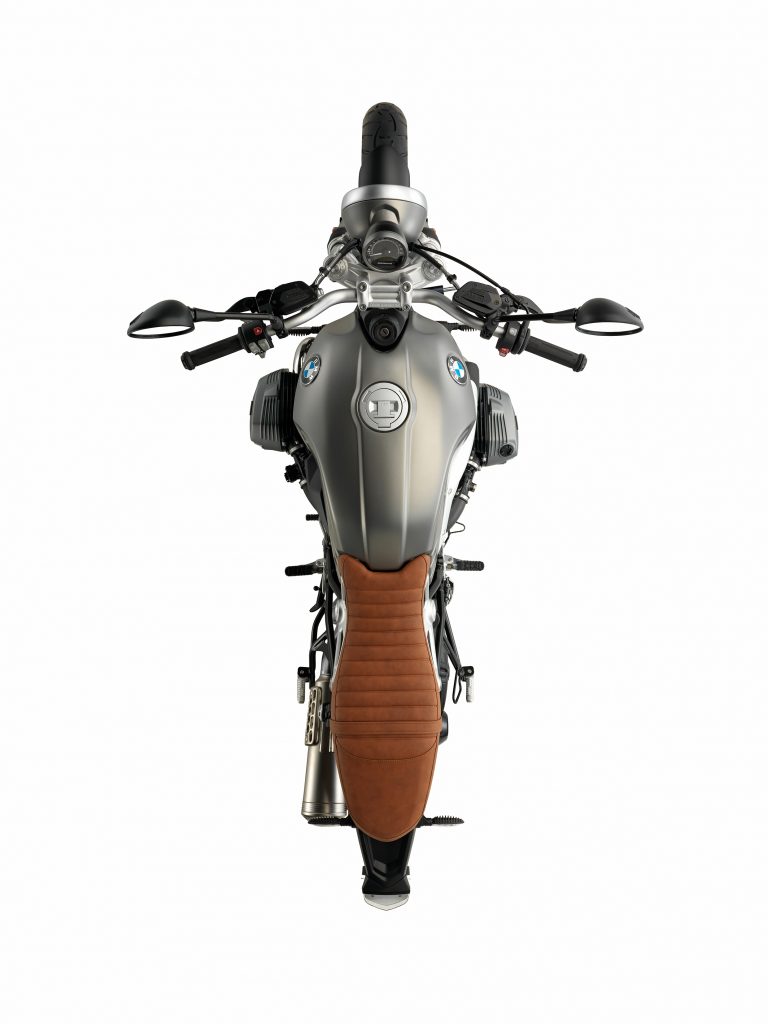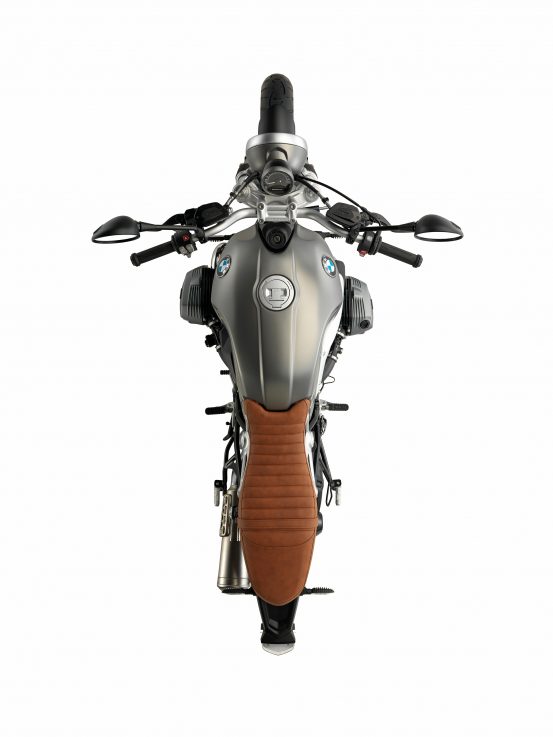 We test rode the Scrambler X variant which in addition to all the features of the standard model comes with spoke wheels, dual sport tyres, LED indicators and heated grips. There's no paraphernalia of multiple rider aids, electronic suspension control, screen adjustment etc… It's unpretentious and confident. The bike glides effortlessly through traffic but has enough torque and power for those exciting moments, twisty roads and certainly enough for off-roading. Though we didn't go off-road, we tested it enough to get an idea of its ability to tackle gravel.
At the heart of the Scrambler sits the old oil- and air-cooled GS 1200 engine, which has been adapted to make it Euro 4 compliant. The engine feels comparatively agricultural compared to a liquid-cooled GS but it has oodles of character. You tease the throttle and the bike rocks from side to side giving just enough vibration to remind you of the engine size and its capability. It certainly sells itself through its handling, but not in a brash or overstated way.
The Scrambler epitomises bike minimalism at its best. Just enough of everything. That said, there are certain areas of improvement – not necessarily for the bike in its current avatar and for what it's meant for – but for my overlanding trip. I'd like to have the right blend of off-roading and tarmac on my trip and 50:50 sounds about right at the moment. As much as I love off-roading and all it has to offer there are some real gems like the Pacific Coast Highway, which have to be done.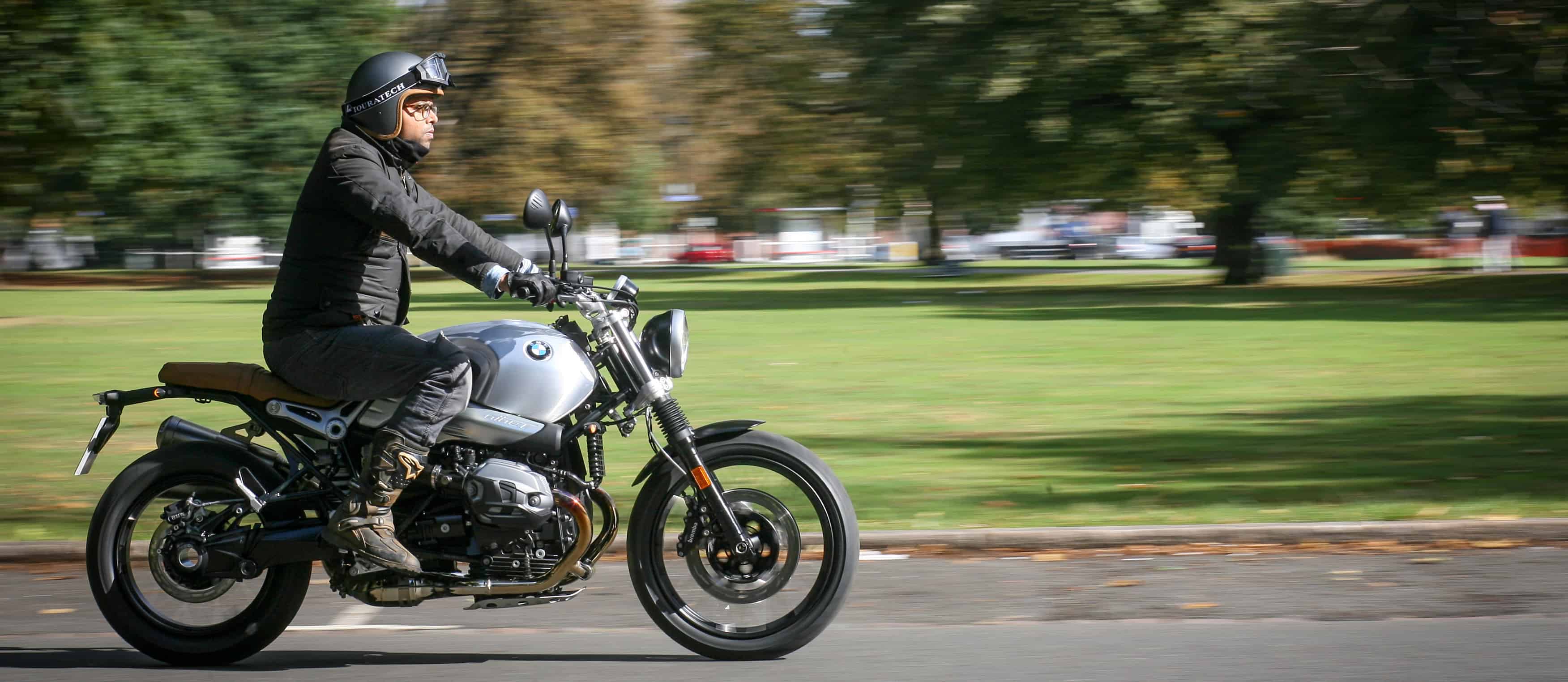 With a little help from my friend, Dr. Schwarz at BHS (Bike Health Service/ Touratech) in Germany, I'd make these minor modifications to the bike to get it trip ready. Don't get me wrong, I'd happily ride it overland in its current form but experience suggests that these enhancements will shield the bike from any unnecessary damage, which if possible should be avoided.
I'd start with bar risers, both for sitting down and stand up riding. The OEM setup is just too low and won't be particularly comfortable for long distances. Obviously, bike protection is paramount and a bash plate and cylinder covers or a crash guard would save me thousands of pounds, not if, but when the bike goes down. I'll need a basic frame or some contraption to support my chosen luggage style of soft bags, which should ensure they steer clear of the rear wheel. And to make sure my possessions don't get charred, I would need to move to a lower single pipe exhaust setup. I'd need to ride the bike more and take it off-road to assess the performance of the suspension, but for now it seems all right and does the job.
To answer the pertinent question – can I picture myself riding this in the Americas? The answer is a big fat YES. Will the bike cope? To put it in perspective, if Bruce Smart aka Teapot One can do it on a Gixer (Suzuki GSX-R1000), Nathan Millward can do it on a Honda CT110, Steph Jeavons can do it on a Honda CRF250L and Nick Sanders can do it on a Royal Enfield – then the Scrambler would certainly do it. I don't currently possess the wealth of overlanding experience this group of people have but do share the same hunger to explore the world on two wheels.
There's a certain old school charm, even romance that comes with simplicity. Going back to basics, and in my current state of mind, I want to embrace, enjoy, and maximise it by doing my favorite thing in the world – riding motorcycles. Yes, the Scrambler fits the brief.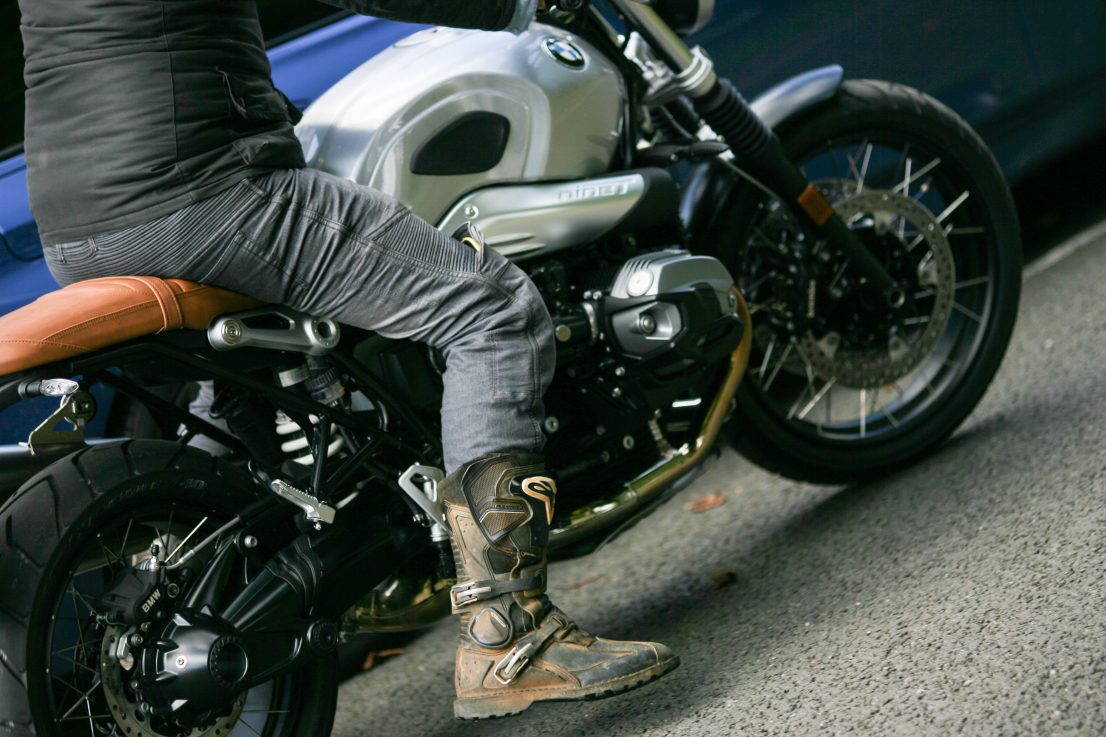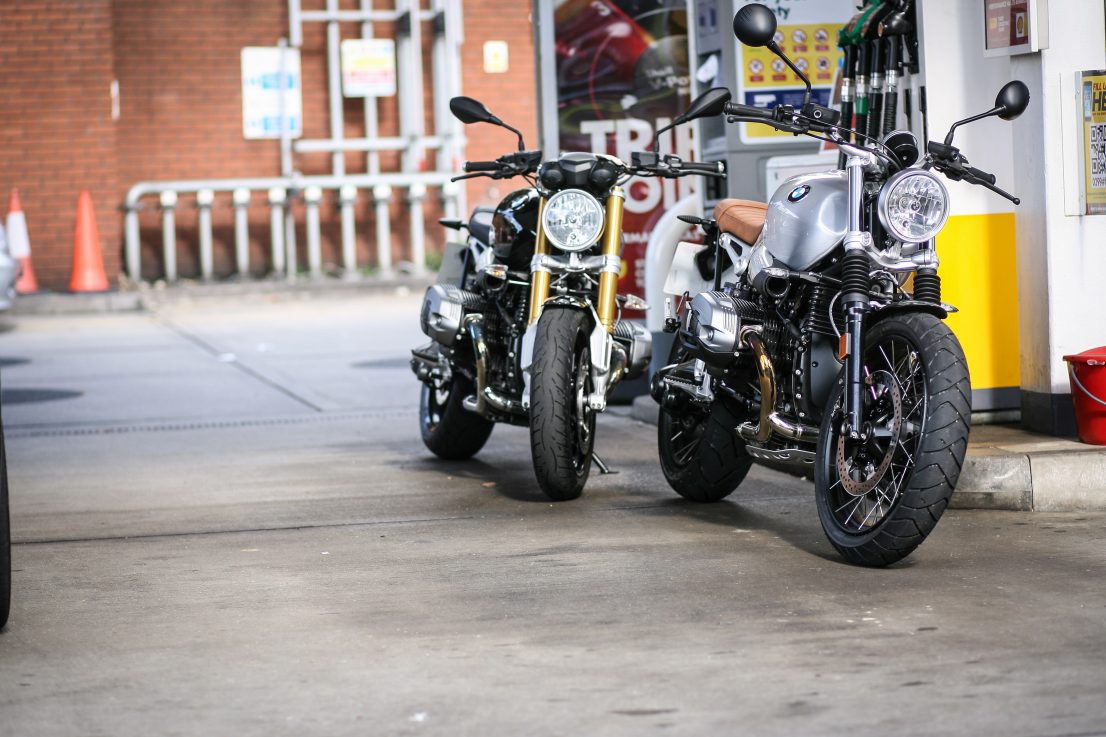 BMW R nineT
SPECIFICATION
ENGINE
Type air-cooled, DOHC 8-valve boxer-twin four-stroke
Capacity 1170cc
Bore x stroke 101 x 73mm
Compression ratio 12.0:1
Ignition Electronic, 12v
Carburation fuel injection
TRANSMISSION
Primary/final drive gear / shaft drive
Clutch dry clutch
Gearbox 6-speed
CHASSIS
Frame tubular steel bridge
Front suspension 43mm telescopic fork, 116mm travel
Rear suspension BMW Paralever, 140mm travel
Front brake Twin 320mm discs, four-piston calipers, ABS
Rear brake 265mm disc with twin-piston caliper, ABS
Wheels wire spoked, alloy rim
Front tyre 120/70-19
Rear tyre 170/60-17
DIMENSIONS
Dry weight 220kg
Wheelbase 1527mm
Seat height 820mm
Fuel capacity 17 litres
PERFORMANCE
Claimed power 81kW (110hp) at 7750rpm
Claimed torque 116Nm (85lbft) at 6000rpm