TEN REASONS WHY…
YAMAHA'S SUPERTEN IS YOUR IDEAL FIRST BIG ADVENTURE BIKE
The Yamaha Super Ténéré doesn't get to write too many headlines, doesn't get too much attention full-stop. But having recently ridden one for over 2500km back and forth through Portugal, mostly off-road, we've found a real affinity for this unsung ADV hero…
1. It's a beautiful thing. Silly to say, but important – you've got to love what you're looking at, be inspired to walk up to it and ride – and in our view the Yamaha is one of the prettiest super-adventures on the market. The latest colours have been brilliant, we love the silver and blue model, with the blue anodized rims and fork legs. It is serious eye candy.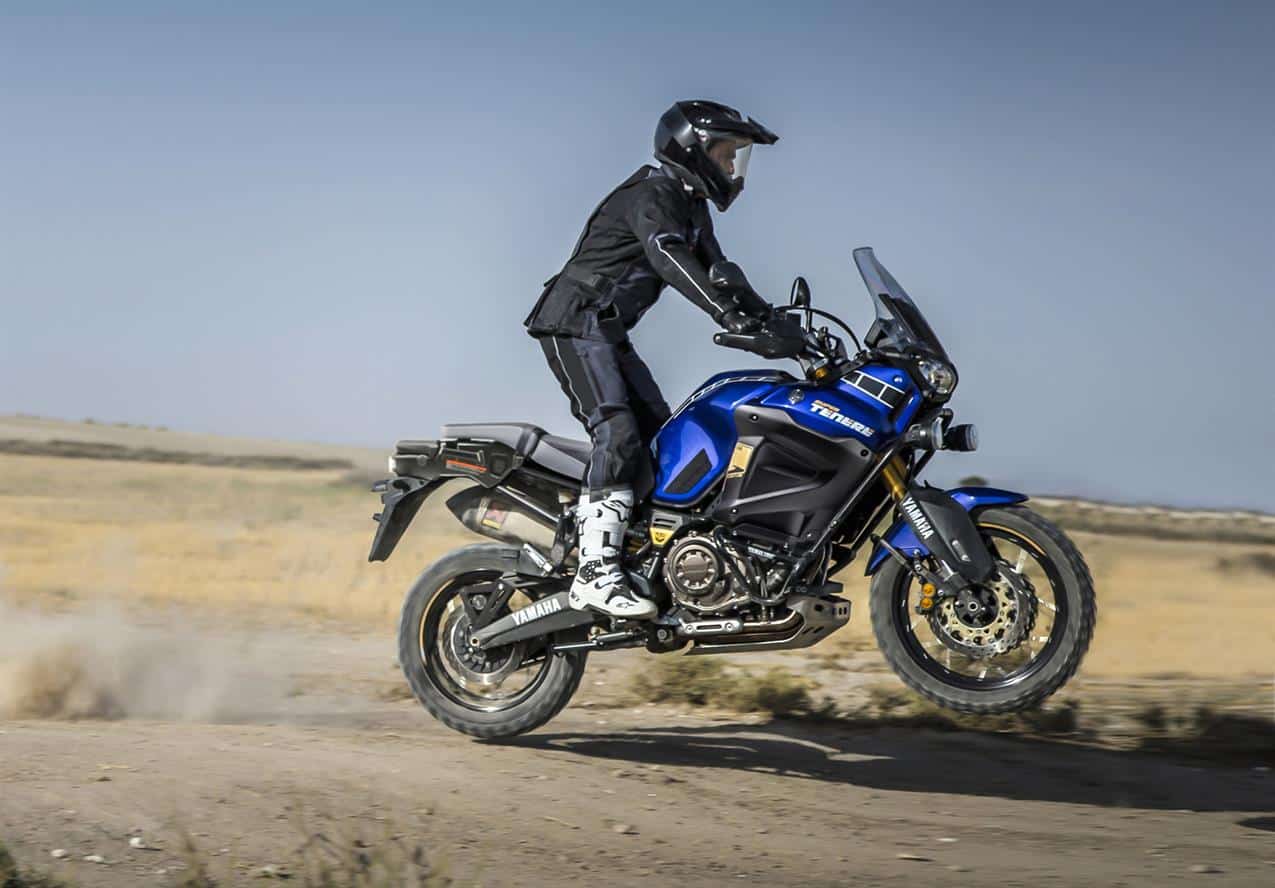 2. It's a confidence-inspiring ride when off-road. The centre of gravity feels low, the footpegs are low, the seat is relatively low too, so in all it becomes an easy bike to maneuver in the dirt. A GS is ultimately better, but a GS is also rather tall and with those cylinders in the way the GS is not as easy for a beginner to handle in the tight stuff. For sure, the Yamaha isn't as adept as the competition when it comes to high-speed off-road, it feels too soft in the suspension for that, but if you're doing that kind of riding then you are missing the whole point of adventure. Take it easy and see the natural world. Ridden like that the Yamaha is sublime.
3. The power is just-right. With 112hp it's not trying to make a power statement but it's far from under-powered, too. It can do high-speed motorway standing on its head. It'll do stand-up wheelies off the throttle if you've got the technique and sense of daftness. But it'll not monster you off-road; it does gentle trials-type stuff very securely, while still having great gobs of torque for when you want to get it storming along. Also, let's not forget this is a twin with a 270º crank setup, which gives the engine character of a 90º vee-twin (yes, like a Ducati) so it makes all the right (gruff) engine noises, enhancing the experience.
4. It has the electronic aids. Not as sophisticated as a GS, but plenty good enough. The traction control is very real world, with settings ideal for road and for off-road (in TCS 2 it nicely tempers your desire to power-slide, allowing it light up but not go nuts and high-side you) and you can always switch it off if you really do want to go nuts off-road.
5. The ABS does the job, too. It's of a level of sophistication that you can leave it on all the time, on-road and off- and it works away quite unobtrusively. And it does this neat trick where if you apply the rear brake first then the rear brake works without ABS, so you can lock it (an off-road technique) if you need.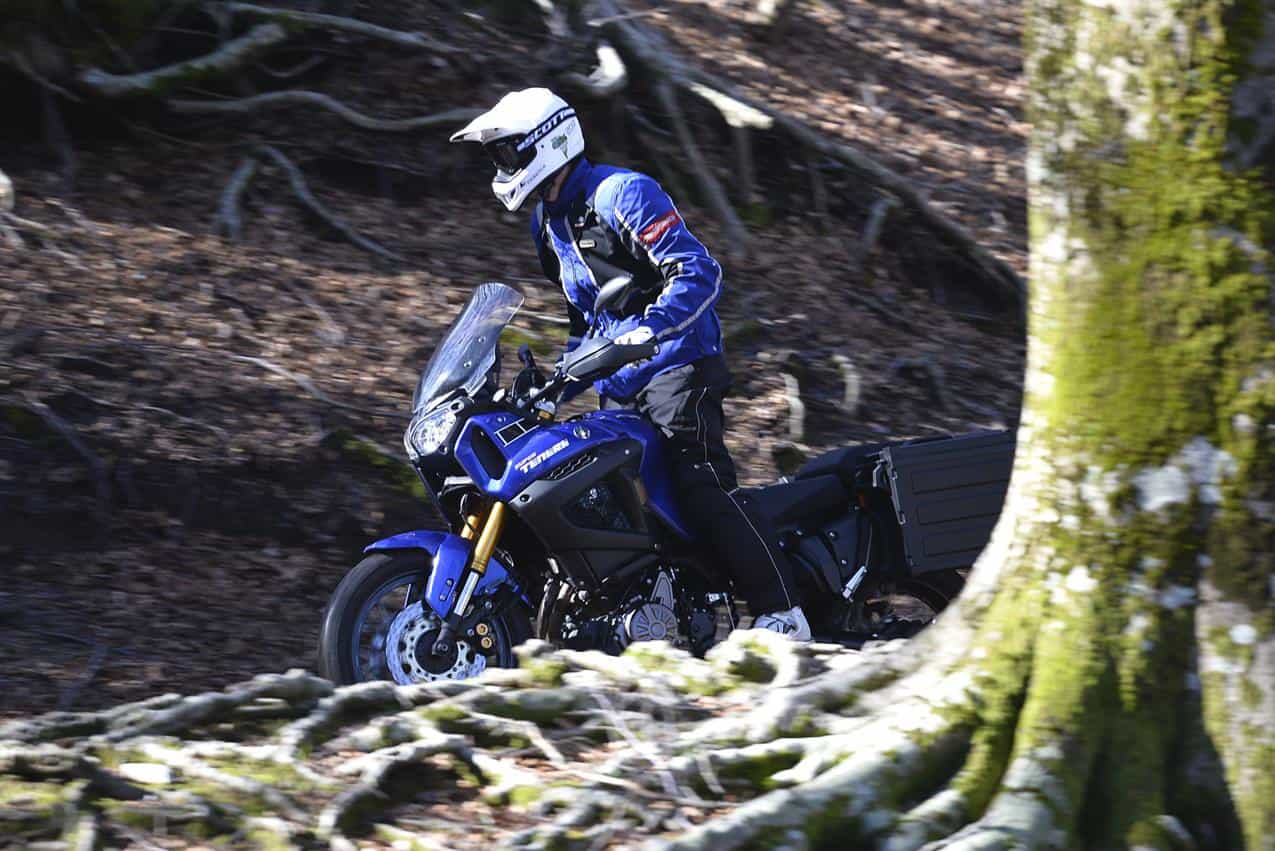 6. The ZE model comes with full electronic suspension adjustability. It's not quite as flash as a GS's (again), but it's there, with preload and separate damping adjustment at the flick of a switch – and it works well, too, with settings that seem custom suited to road-touring, road-racing and off-road. And each helps the adventure rider enjoy his bike that much more, in a neatly unobtrusive manner.
7. It's a very comfortable ride. Very much up there with the GS on giving the rider a natural riding position for road and off-road riding. In fact the ride is like a giant motorized couch, you can just settle in (off-road too) and just drift along. And there's ample accommodation for the pillion (again GS standard).
8. It's well-priced. If you're a bargain hunter then the Super Ténéré is a great bike to go buy. It's nowhere near as popular as it should be so dealers have to fight for the custom, and this leads to discounting. Take £10k into a British Yamaha dealer and you should just about run away with a brand new 2016 model. You can't do that with BMW – they're £15k all day long. Same goes in North America; in Canada it's $16,000, which is £9300, in the US again $16,000 but with the exchange rate that's £12,000 UK (hmm, not so hot).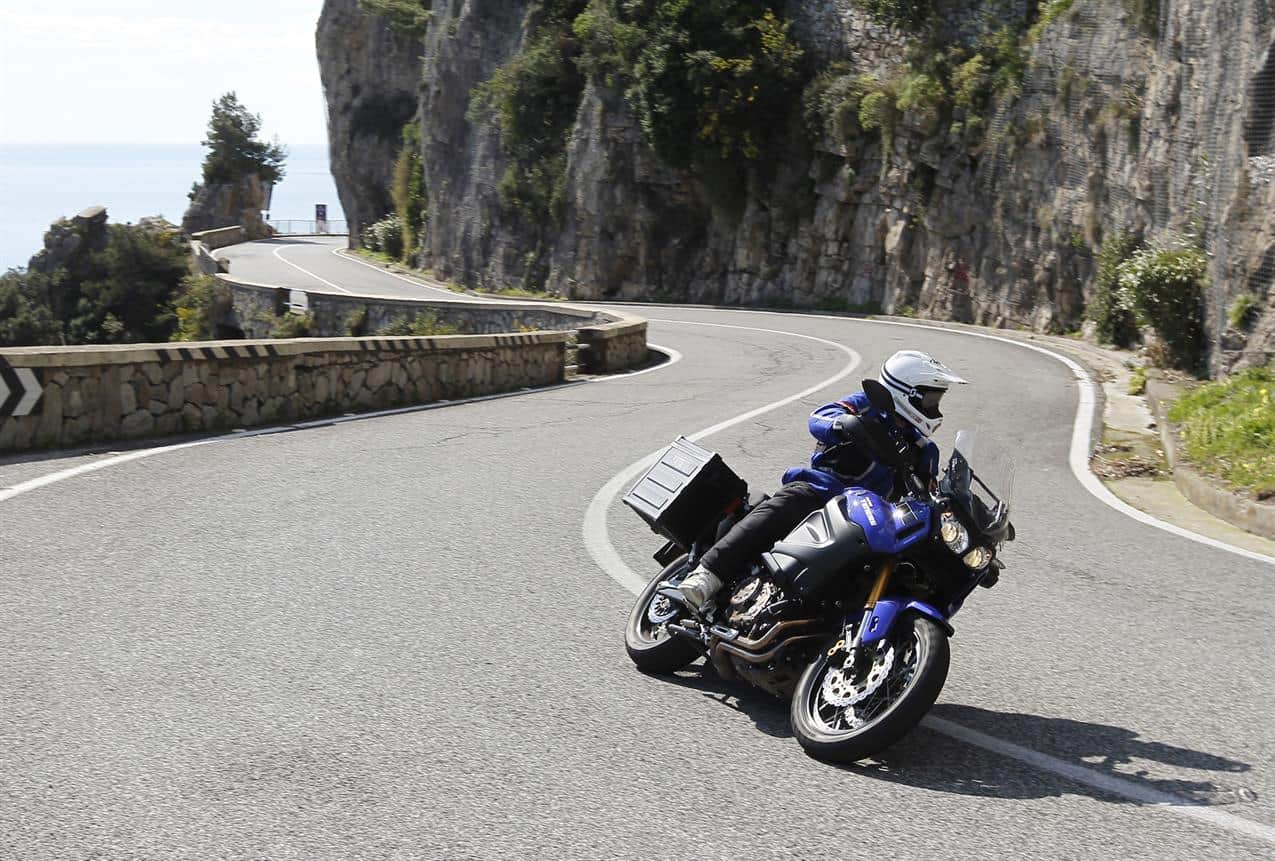 9. It's not a GS. That often implies inferiority. And yes, against the latest Water Boxer the Super Ténéré isn't quite of the same level of capability, but the price reflects that. But equally, it's not just another GS, and there is a Super Ténéré brotherhood – albeit much smaller than the GS one, which makes it cosier, select almost. The Super Ténéré has its own wee caché, and that gives it a certain appeal and a sense of individuality.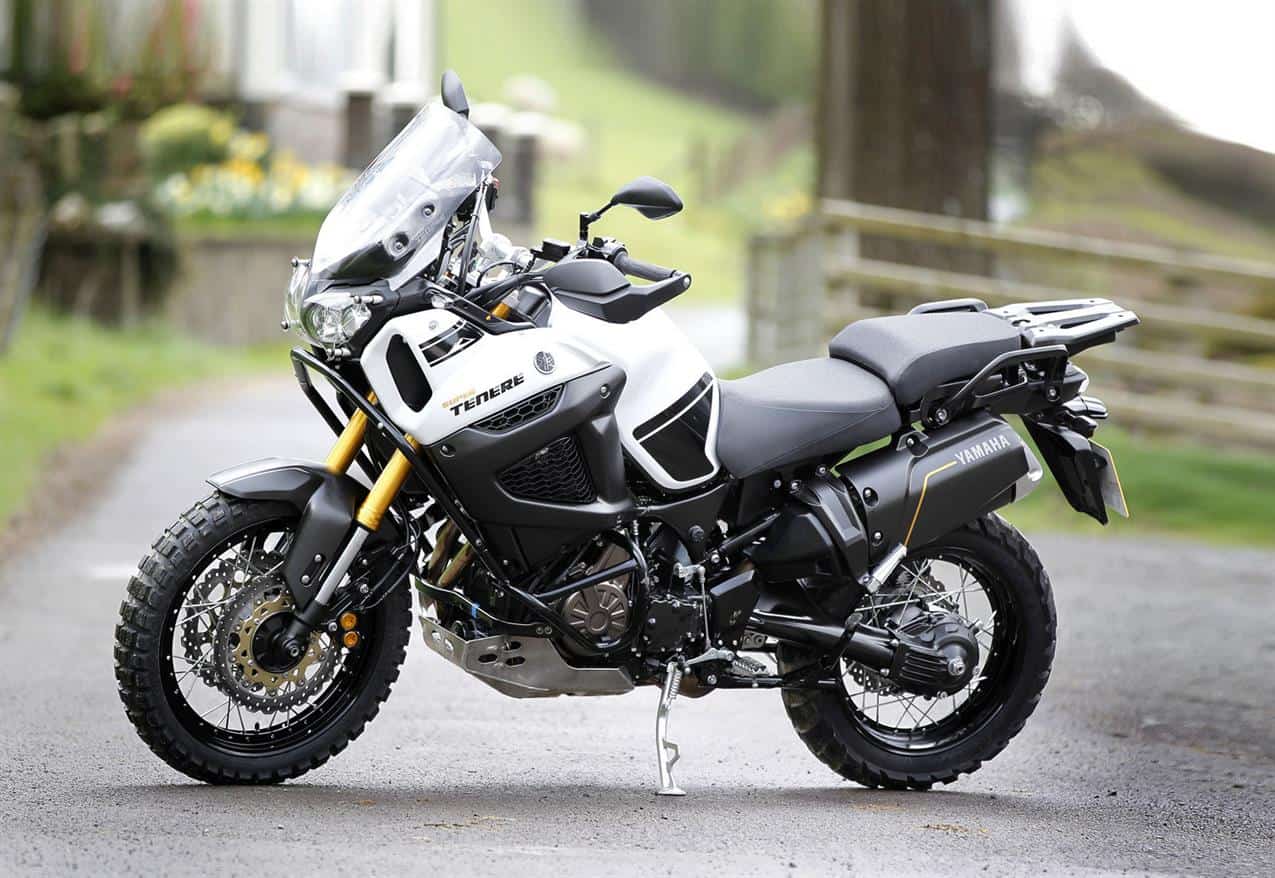 10. It's not an Africa Twin. The Honda is the new kid in town, the talk of the town, the IT bike right now. But it's more of a super-800 than a 1200-lite. To be so good off-road it's had to compromise on its grand tour (especially for two) credentials. So the Super Ténéré has stood to one side quite calmly, raising no counter-attack to the Honda, because it hasn't had to. Once the excitement over the Africa Twin calms, many will start seeing its limitations (or rather, better understand its positioning), and yes, on balance the Super Ténéré offers a broader package, less agile off-road but with real grand tour ability, for the same money (more or less).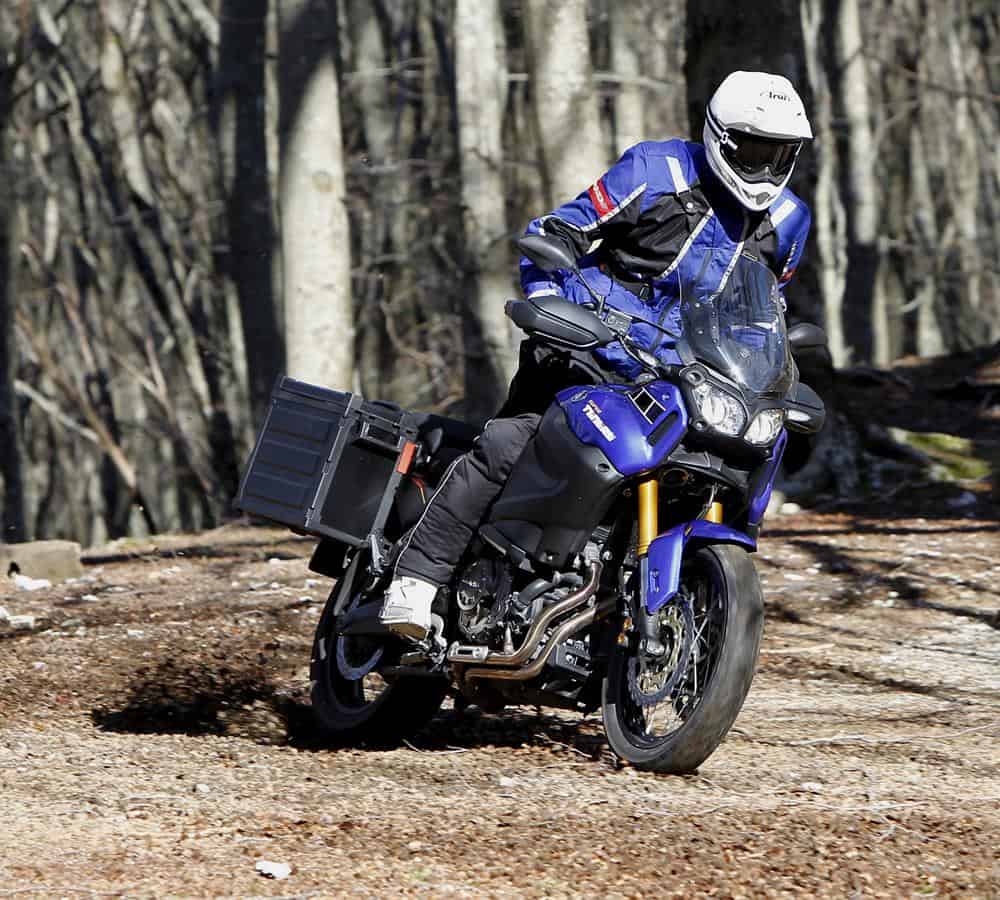 YAMAHA SUPER TÉNÉRÉ
What's to know
First introduced: 2010
Last updated: 2014
Engine: Liquid-cooled forward inclined DOHC twin-cylinder four-stroke
Capacity: 1199cc
Claimed power: 112hp @ 7250rpm
Claimed torque: 117Nm @ 6000rpm
Suspension: Kayaba, 43mm USD forks, Monoshock, both 190mm travel
Seat height: 845/870mm
Ground clearance: 190mm
Weight: 265kg (fully fuelled)
Fuel capacity: 23 litres
Owners clubs/forum: