What's this, a car on the RUST website? Well, yes. But this one's a dirtbike at heart…
Ballistic Caterhams fitted with snarling 'Busa motors; bare-bones spaceframes with tuned 'Blade lumps: when we think of bike-engined cars most of us have visions of wailing four-cylinder sportsbike lumps. But what about dirtbike engines? Surely they don't have the potency to propel a four-wheeler. Liam Humberstone, ex-enduro racer, senior lecturer and course leader of the University of Central Lancashire's (UCLAN) BEng (Hons) Motor Sports Engineering course, and his students, disagree…
Study Period
The car pictured perched on stands in their Preston workshop is one of a number of dirtbike-motored machines that UCLAN have built to take part in the annual international competition, Formula Student (see boxout near the end). Unlike many universities who build their Formula Student cars as an extra-curricular activity, the competition is part of the UCLAN students' (third year) studies. 'It's too valuable not to be,' says Liam. 'They spend a third of their time on the project as it covers every base you'd want in the course's final year. And all of the design decisions are driven by the students…'
Early this century entries from the northern uni used Honda CBR600 engines (there's a maximum capacity of 610cc) though it was in 2005 that thoughts turned to off-road engines to provide motive power. That year a 550 Husaberg engine came from the then Berg importer, Dave Clarke Racing, and the combination of ample power and light weight – far less heft than an inline four – showed that there was plenty of potential in using a single. (Sadly two-strokes aren't permitted…)
The following year the university were looking for some help with their project when Liam approached David Knight's ex-mechanic, Julian Stevens from Triple-D Motosport. Having explained what they were after – a 525 motor with a wide ratio gearbox – Julian kindly contacted Mattighofen on the students' behalf and an engine was put together for them and shipped over. (When telling the story, Liam counters this tale with the fact that representatives of one of the Big Four manufacturers 'laughed the students off the stand' when approached at a bike show, clearly not realising that they'd potentially be dealing with the same people in a commercial role in a few years' time…)
Anyhow, the KTM lump served UCLAN well as it was used in 2006 and in 2007 it provided them with their highest ever finish in Formula Student, 19th place out of around 80 teams. That year, student Chris Wright took on the engine development, working wonders with the Austrian powerplant. (He's since found employment in F1 customer support at Cosworth!) However, it wasn't all peachy as while Liam was on holiday Chris blew it up on the dyno. 'He didn't have the bottle to tell me', laughed Liam, 'so he got Stephen Place – who's now working at Lotus – to phone me…' This little hiccup ultimately resulted in the engine being taken from 510cc to 540cc…
The following year the students decided to change tack slightly, and bought an Aprilia RXV550. 'Student Paul Murphy was the project leader,' remembered Liam, 'and he bought it without telling me as he knew I'd be horrified. He was right…' Despite having considered using a 600cc twin for some time, a suitable engine wasn't really in production and the complex Italian motor didn't seem ideal either. Still, it's compact, potent, and now 2012 is the fourth year that the university have run the V-twin.
As a quick aside, a recent departure from the Aprilia was in 2011 when, by mid-May, the team hadn't progressed much further than obtaining a twin cam KTM 505 motocross engine. The Formula Student event takes place in mid-July… Liam takes-up the story:
'On 12 May a pair of students came up and asked me if I thought they still had time to build the car. My honest answer was "no, I don't." On their way back to the workshop to commiserate with the rest of the team they bumped into lecturer, former Williams F1 employee and main man at racecar manufacturers Juno Racing, Ewan Baldry. "There's no reason not to try", Ewan told them, so they came back to me the next day full of enthusiasm. "Well, I didn't tell you not to try, did I?" I said.'
From that point on everyone launched into the car with real gusto. Tied-up with exam marking, Liam was only able to offer limited help, though when checking-over the engine he did make one crucial discovery: 'We'd been sold a pup!'
The con-rod was bent and the motor required a full rebuild. £1500-worth of engine parts were called for, and student Matthew Collier worked all day and all night to get the motor running sweetly again. Meanwhile, another team were designing the induction set-up, and by the end of June they were working on the car seven days a week.
'The competition runs from Thursday to Sunday', Liam explained. 'On the Thursday the students transported the car – minus the engine, which was still on the dyno – down to Silverstone in a truck. On the Friday night I took the engine home with me, and it was still warm from the dyno work when they collected it from my house that night. We couldn't take part in every section of the competition but they managed to enter a running car!'
Twin Set
So what about their 2012 machine? Well despite also running the RXV550 motor, with cams out of an SXV supermoto version, in all other respects it is a completely different car to those entered in the '08, '09 and '10 events. Each year the team of students are tasked with building their own car, and as Liam explained, 'they come into their third year wanting to do it their own way, anyway.'
Experience with the engine has taught Liam and the UCLAN team that the starter motor requires some modification to make it reliable – RXV/SXV owners will be familiar with the protracted churning which often precedes a ride-out, and the university have burnt-out a number of starters in the quest for a reliable fix.
The Italian bike's remote oil tank is retained, in this case mounted vertically from a rollcage tube on the right-hand-side of the car. 'It works as good as anything you could make', stated Liam, even if it does look a little weird, being shaped to fit snugly within the confines of the bike.
A Mocal oil cooler was added to help with longevity, and a Nissan Micra radiator has been rear-mounted. A large rad is required to keep the V-tin cool, and thankfully the ally-cored, with plastic end tanks, part 'weighs a lot less than you'd think'.
The team ditched the Aprilia's standard fuel injection, and in its place fitted a Motec M400 system. Easy to use, this kit makes it simple for the lecturers to teach the students engine mapping, and its increased functionality is another benefit – features such as traction control and datalogging make it a very worthwhile addition.
The induction and exhaust set-up was designed by student Andrew Willenbrook using Ricardo Wave – not a Brazilian sailor but computer simulation software which takes some of the trial and error out of producing the engine's 'breathing apparatus'. In conjunction with student Will Hay's work building the motor and setting-up the engine management, the result was a seriously impressive 63hp (with the requisite 20mm inlet restrictor fitted). This comes with a wide spread of power – over 60bhp from 7500-11,000rpm and around 85 percent of maximum torque available from 4000rpm.
Incidentally, a Ford Cosworth dumpvalve has been fitted to the V-twin's Lancashire-built alloy plenum chamber. Liam described it as 'something from his days of tuning turbo cars in the wild late '80s', and it's been added as a safety measure. Should the motor backfire it's not unknown for the pressure to explode the plenum chamber, leaving the engine without a throttle. The dumpvalve is there to release this pressure…
Quad Squad
The engine retains its standard five-speed gearbox. 'Isn't this a disadvantage compared to a closer ratio six-speed unit?' I asked Liam. 'No, it's actually good to have the wider ratios', came the reply. In the Formula Student competition the car only used first through to third gear, briefly requiring fourth in the straightline acceleration test. Changing up through a six-speeder would've merely wasted time.
The chain-drive runs to a GKN Viscolok diff from a Bombardier quad. This part is something that harks back to the earlier cars, as it was modified and dyno tested by Paul Murphy when he was on work placement at Xtrac. The company name might not be familiar, but you've almost certainly seen vehicles which feature their work as the Berkshire company is the world's largest manufacturer of racing gearboxes – they're in everything from AMA supercross and MotoGP bikes to F1 and World Rally cars! Rather than being a torque-sensing diff this one is speed-sensing, so it quickly sends power to whichever wheel is turning the slowest, and this is a real benefit on the twisting Formula Student course.
Parts such as the outer hubs are always manufactured, or at least designed, by the students, and in this case Liam's motorcycle knowledge was put to good use when obtaining the brake parts. The master cylinders and discs are KTM items, matched to Brembo calipers from Ducati. The wheels are one of the few components on the car which are clearly from the four-wheel world, being lightweight magnesium sprintcar parts from US brand Keizer, wrapped in the softest hillclimb slicks Avon produce.
The chassis is Cold Drawn Seamless (CDS) steel tube; designed, cut, and welded by the students. Over this is laid lightweight bodywork, produced in the university's 'composites room'. The capability to produce carbon-fibre panels is there, though this year the students decided to suffer the weight penalty of using fibreglass instead. Why? Well part of the competition is about building a car which is relatively low in cost and can be easily, and cheaply, put into limited production. Nonetheless, their fully-fuelled 2012 car tipped the scales at a waif-like 213kg – less than most big trailies!
Liam explained that whilst the cars are physically small, being larger than a motorcycle allows for certain intake components to be larger than on a bike, and that there's space to tune the length of the exhaust system to tailor the power output. But don't their dirtbike-engined cars get duffed-up by supersports-engined multis? Apparently not. 'In restricted form, the four cylinders are comparable on power with our car.' And certainly the single-cylinder engines UCLAN have run in the past have proved to be more fuel efficient than the four-cylinder machines. 'Our KTM singles used about 30 percent less fuel', Liam highlighted. The Aprilia isn't quite so frugal, but two fewer cylinders still save the team some petrol money.
Clearly the car's performance isn't going to be on a par with the donor machine, but it's still got a power-to-weight ratio of almost 300bhp per tonne – enough to match a 911 Turbo or Mitsubishi Evo VIII. And Liam suggested that, certainly at Formula Student, it's enough to scare all but the best drivers. Which just goes to show that bike-engined cars needn't just be about screaming sportsbike engines. And that your enduro bike is even more versatile than you thought…
The Magic Formula
With roots stretching back into the 1980s, Formula Student is a university engineering competition rather than an out-and-out race. As the organisers put it: 'The students are to assume that a manufacturing firm has engaged them to produce a prototype car for evaluation. The intended sales market is the non-professional weekend autocross or sprint racer. Teams can state a proposed market size and corresponding manufacturing volume/production run targets. The team must demonstrate the logic behind their assumption/proposal and must be able to demonstrate that it can support a viable business model for both parties.'
So it's not just about building a car to go quickly around a circuit, but covers all manner of other criteria, including product design cycles, production costs, and disposal at the end of the life cycle. A team's 'business' presentation of the 'hows and whys' of their build is a key part of the scoring, and just as important (if not more so) as the car's performance in a straight line, around a skid pan, on a handling course, and in an endurance and economy test.
Judging takes place at Silverstone in mid-July, and teams travel from all across Europe, and as far afield as South Africa and even Australia.
Most teams rely on Honda CBR600 or Yamaha R6 engine to power their cars, running either good ol' fashioned petrol, or E85 bio-ethanol, though there is also a class for electric vehicles.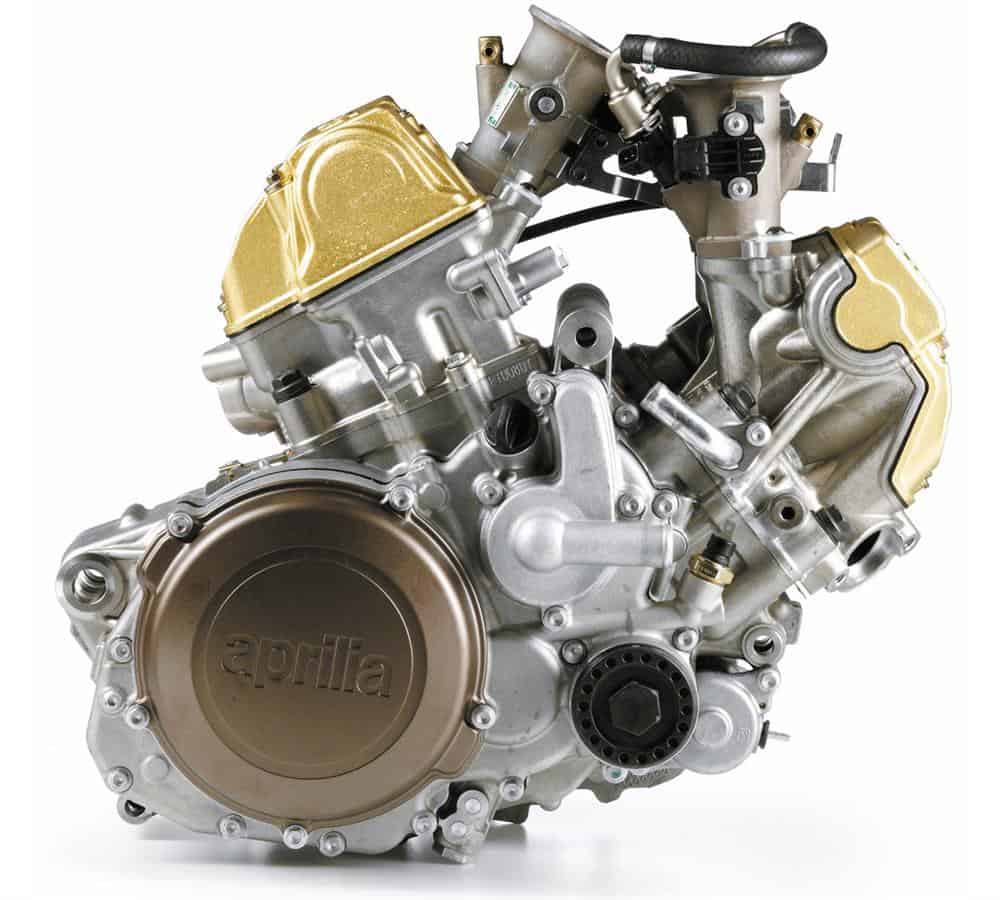 Super-Mini
If you think that a 550cc off-road motor is too small to be powering a car, one year the UCLAN team ran a 250EXC-F engine!
Class rules dictated that the engine inhale through a miniscule 12.5mm air intake, yet they still managed to extract 28hp from the high revving, DOHC, lump. 'That was 2bhp more than I'd calculated was theoretically possible, and it made it pretty much all of the way from 7000-11,000rpm', stated Liam. As standard the KTM really hangs onto its top-end power, but how good would THAT be in an enduro bike..!
Student Union
Sadly all those late nights in the workshop, beavering away to get the car ready in time and sending people out for pizza, didn't reward the team with competition success. 'This year's event wasn't great,' Liam reported. 'They missed the first two days of the competition trying to get the car finished; spent the third day in scrutineering; and finally got out for the endurance event on the last day. They completed the first half of the endurance with the car stuck in one gear, but after the driver change weren't allowed back out due to a rapidly deteriorating carbon-fibre silencer.'
However, things weren't all bad. 'The only real triumph (apart from being there) was getting through the brake test on the first attempt. That's incredibly rare for any team as they have to lock all four sticky slicks within a pretty small, coned 'box', at about 25mph.'
Here's the full 2012 UCLAN Formula Student team, and their main roles on the project:
Jack Hickman: Team Leader
Will Hay: Engine build, management system calibration, test
Adam Jones: Chassis design and manufacture
Andrew Willenbrook: Engine simulation, induction and exhaust design and manufacture
Adam Williams: Bodywork design and manufacture
James Weatherson: Assorted design, test and manufacture
Chris Flynn: Assorted organisation and manufacture
Ed Buller: Bodywork design
Steve Hill: Driver controls
Craig Pearson: Suspension, geometry and design
James Mullen: Suspension, dampers and installation
John Scott: Organisation and assorted design
Scott Norvaisa: Driver