TOM SAGAR: THE THREE AGES OF A RACER
Tom Sagar has raced the full gamut. From next big thing, to works world championship racer, to rapid vet (well, very nearly). But he's always been fast, always a rider to lookout for. In 2015 he showed exactly how fast when won the outright European enduro championship. But 2016 has been a learning year. Yeah, it's all part of the cycle of life…
Titian certainly didn't have dirt bike racing in mind when he painted The Three Ages of Man, but here at RUST we'll steal from any table, or tableau for that matter. And while we like to champion the young new talent, heck – we're old – we can't help but relate to the older riders, those who have been through the three ages of a racer. These guys have hard-won experience, knowledge that can help all of us.
Tom Sagar, still only 30, has seen it all. A top youth trials rider, he's ridden at the top level in extreme and in the world championships – and made podiums at both. He's also fallen off that metaphorical horse and had to rebuild his racing career. So as he trips into the third age of a racer, he's got plenty worth listening to.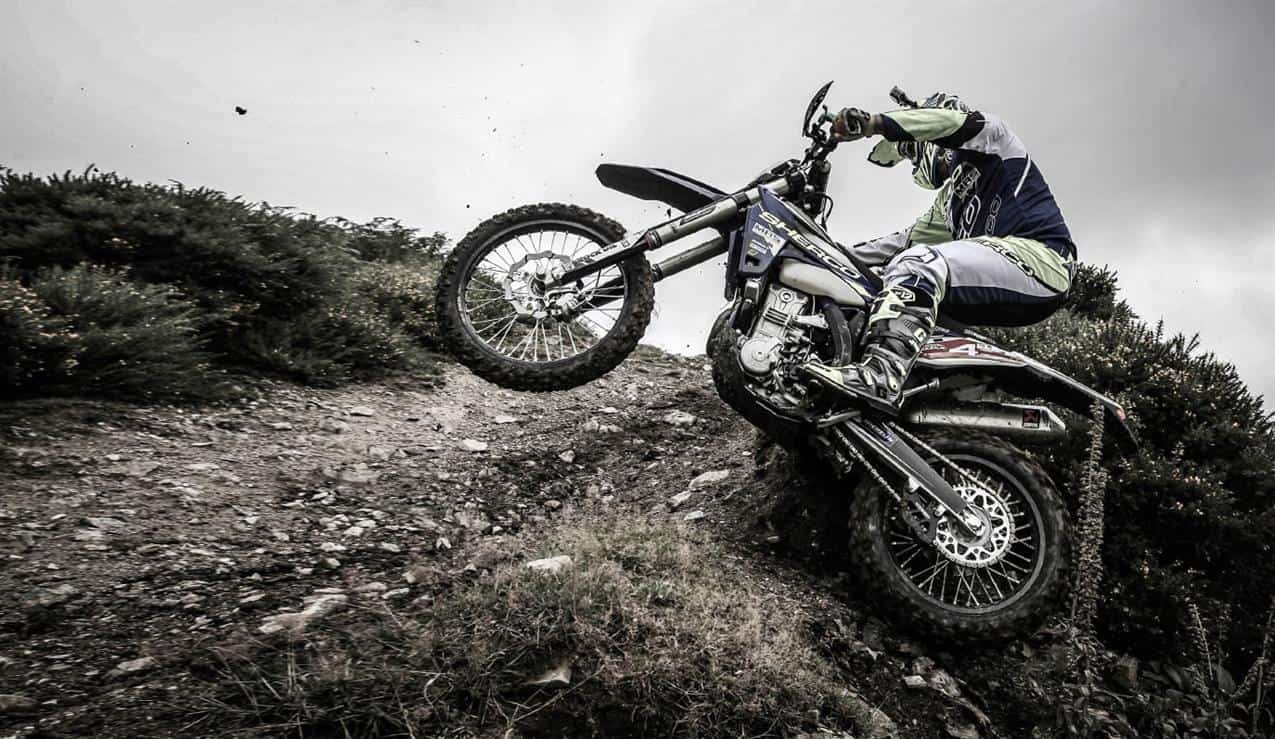 The Early Days
"2004 was my first competitive year in enduro, in the British enduro championship (Expert class), which I raced while still riding the world trials championship in the Junior class – a bit of a mixed year! I won the Expert title that year and so moved up to the Championship class for 2005 – but I broke my arm that year and it was a bit of a rough year in all.
"But 2006 was a bit of fun. I rode the European championship, in the E2 Juniors and took the title. I was riding a Honda CR250 two-stroke (motocross bike) in those early days – it was a lot of people's choice back then, you could ride it virtually stock, with just a little flywheel weight on it and a little suspension work. I was still new to it all back then, still working things out, but that was a fantastic bike.
"At the end of 2006 I got picked up by Julian Stephens (former tech to Paul Edmondson and David Knight) to ride in his British KTM team and together we won the overall British enduro championship, went to Erzberg and finished second and placed third in the world junior enduro championship. I was riding the KTM 450EXC, the old-old 450 as I think of it now! And to top that year I signed to ride for the Farioli KTM works team in WEC for 2008 and as a consequence I rode Juha Salminen's 250 fourstroke at the Six Days in Chile and finished fourth in the E1 class and 14th overall – and won a test outright. In all, a special year."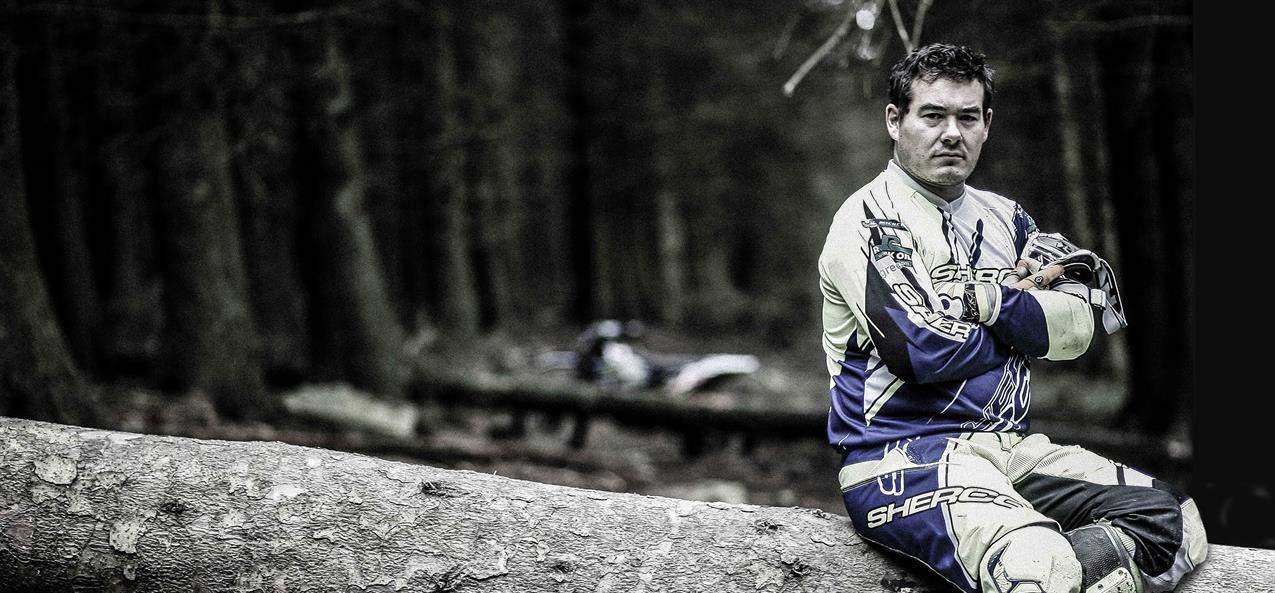 "In all, those two years in the WEC were a let down. I'd won a round of the world juniuor championship in the US, but that was the only high point."
Tom Sagar
WORLD CHAMPIONSHIP MISFIRE
"For 2008 I rode the KTM 250EXC-F, but just couldn't gel with the bike. My British bike was fantastic, I won the British championship overall again, but my world championship bike just would not run. It was the engine on it – the chassis set-up was fantastic, I could ride it as fast as anybody – but I couldn't get the power to where I wanted it, it was a bit of a fight that year.
"That led into 2009 – another year where I went backwards. I was transferred to the Husaberg WEC squad – and the 'Berg was another bike that just wasn't for me. I could ride it in UK cross-country races and have no issues, but when we went to a British enduro or WEC I'd struggle and struggle, simply unable to get it to turn. I still finished third overall in the British championship, but I wasn't getting the results I was looking for, I was getting beaten by people that I'd been destroying the year before.
"In all, those two years in the WEC were a let down. I'd won a round of the world junior championship in the US, but that was the only high point. If I'd had another year, on the KTM 450, in the world championship I think we could have done something, but the Berg wasn't for me."
BOUNCING BACK
"I went back to the British championship for 2010, to ride for Paul Edmondson on the new Suzuki RMX450. A lot of people couldn't get on with the RMX, stalling it and such, but I seemed to get the bike perfect, found a real good set-up and we got some cracking results, finishing second overall in the British championship and first E2. I had an amazing time with Paul Eddy, he made it a load of fun, he was a great training partner and with that it felt like we were moving forwards again.
"So for 2011 I stayed with Paul, we swapped to KTM and had some cracking bikes and a cracking set-up. We missed out on the overall championship to Greg Evans after I broke down on the second day of the Dyfi Enduro, I got it going again but ended up sixth having lost a minute on the going – and that cost us the championship. But we won the Sprint championship that year, that was back when the Sprints were on a high, some fantastic events.
"We changed brand again for 2012, onto a Honda CRF450. But this bike change didn't work, it was an okay year, I still managed second overall in the British. I think that year I'd have been better off on the KTM and continuing the journey because we'd had such a good year in 2011, I think we could have done some real damage on a bike we knew."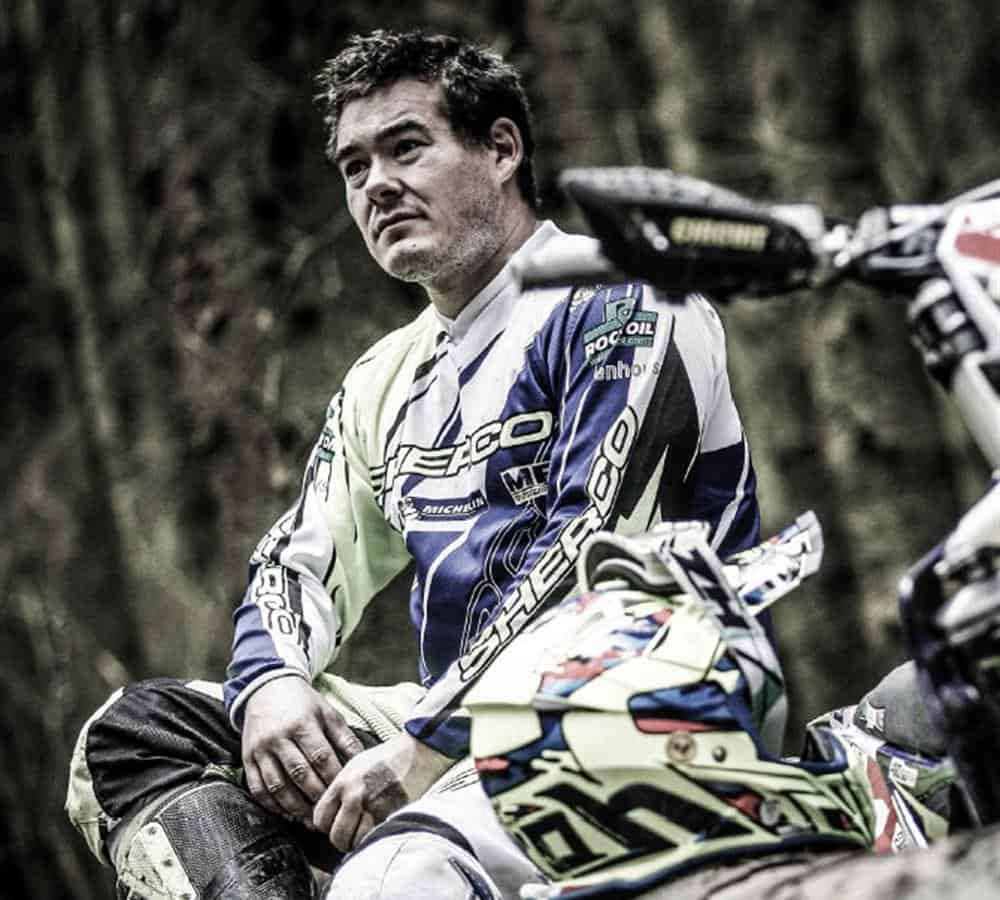 TOM SAGAR
The bio
2015

(Outright) European Enduro Champion

2014

European E2 Enduro Champion

British Enduro Champion

2013

British Enduro Champion

2012

2nd British Enduro Championship (E2 champion)

2011

British Sprint Champion
British E2 Enduro Champion

2010

2nd British Enduro Championship

2008

8th E1 World Enduro Championship
British Enduro Champion

2007

3rd Junior World Enduro Championship
British Enduro Champion
2nd Erzberg Rodeo

2006

European Junior E2 Enduro Champion
GOING SELF-EMPLOYED
"For 2013 I knew it was time to go it alone, I felt I'd learned enough to create my own team, which I did, backed by Colwyn Bay Motorcycles with KTM UK supplying the bikes (back on my preferred KTM 450EXCs). And first time of asking we won the outright British championship – and again in 2014!
"2013 was actually a difficult year, a learning year, even if you think you know it all, learning the job for yourself rather than people doing it for you is still a tricky process. I was lucky I knew the bikes so we got the setup working halfway through the year and got some great results. So it was the same bike for 2014, just a new model (and we put the same stuff on the bike). And same again for 2015 – three years of the bike being virtually the same. It was working well, I found a bike I was happy to ride and the results were coming. There's that old saying – don't fix what ain't broke. There's definitely something in that. I think a lot of the results were coming because we were happy, I was having fun because I knew the bike, I trusted it, it did what I asked; and so the team was having fun, we were enjoying ourselves and in sport I think that's what it's all about."
EUROTHRASH
"For 2013 I sat down with the family and we discussed what I should do. I wanted to move up, but the world champs weren't that great at that time, and a lot of the rounds were expensive to get to, and as a privateer it awkward to get into the paddock. So we thought, why not have a year at the Europeans and see how it goes?
"The European championship was a revelation, there were some fantastic ex-world championship riders riding so the competition was stiff. We went to the first round and on the first day we had an eighth overall and won the E2. On the second day we won overall and that gave us a good weekend position and all of a sudden it was an easy decision – this was where I wanted to be.
"We continued with the year and sealed the E2 European title and so set the objective for 2014 to win the outright. Only that was cut short on the first test of the first day of the 2014 season – a test through fesh-fesh where the bike sucked in the dust and stopped (DNF). There were five or six of us the same – on KTMs or Husqvarnas with the engines stopped. I was able to win something like four days back-to-back that year but as every round counts, I lost out by 8 or 9 points on the overall, but still won the E2.
"For 2015 I was back to try again. We had some good rides, got the points and went into the last round with a healthy points lead. But I didn't want to win without a fight, so produced two wins on the last two days to seal the championship! The Europeans are by no means easy – you still have to ride hard. But I like the format, it feels more traditional – the tests are tighter, twistier, they don't seem as fast as what the world championship have been, good enduro tests, cross tests that aren't particularly fast – and that's what I enjoy riding, they're safe so you can have a real good go and push hard as you want to."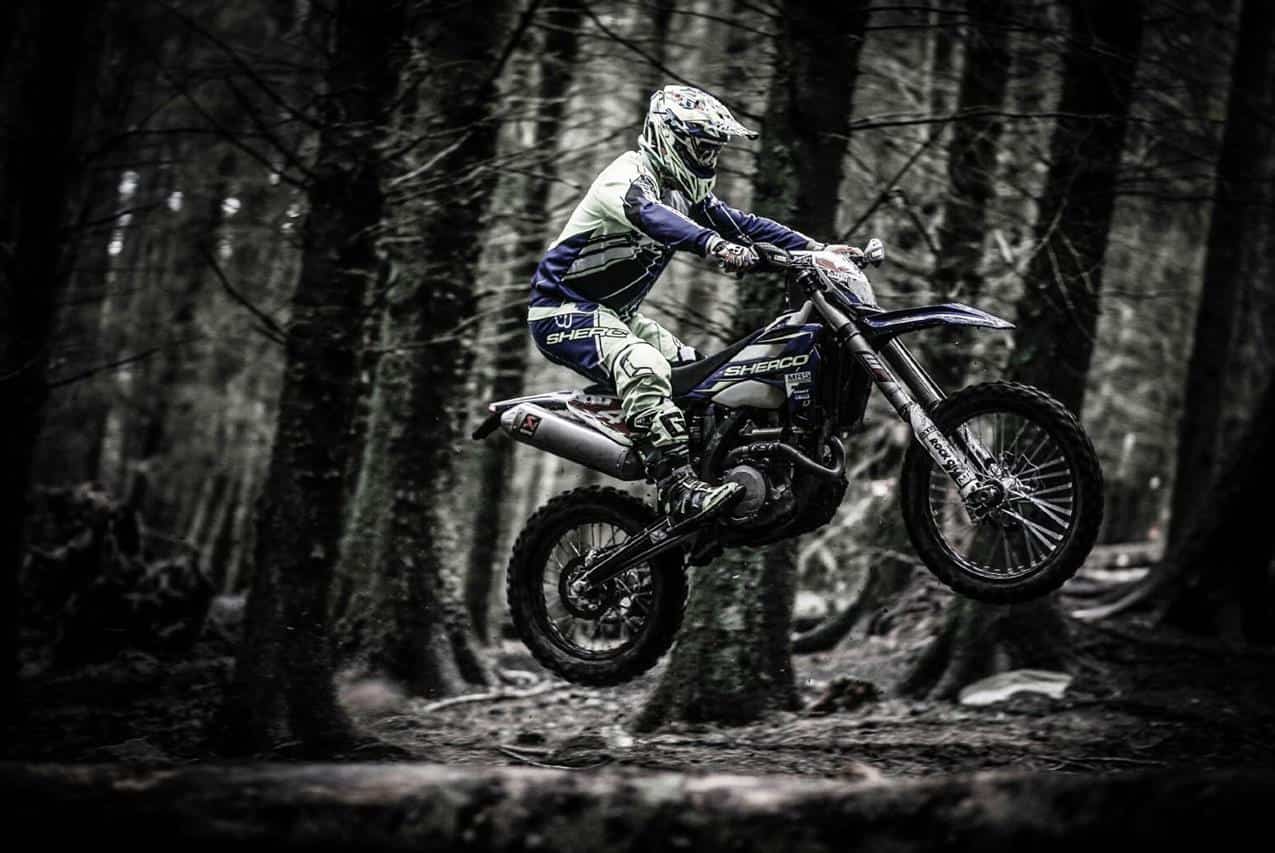 AND NOW…
"Following that championship success I accepted a two-year deal with the Sherco factory, to race the Europeans and British championships. The deal kind of reflects where I'm at. I'm 30 now and this isn't the world championship, so we're not talking turning pro all over again. I wouldn't even want that. Obviously it's my job of a weekend is to win races and championships, but it's also about showing the bike off in this country – like all racers my job is essentially to sell bikes!
"But as well, the change of brand means I'm starting again. I could have stayed with KTM could have won again, but I liked the idea of a new challenge. It means you take a step back, have to accept getting beaten – and that never looks good – but it takes time and patience to get to where you need to be.
"So this year has been a bit of a right-off. I started the season with a bike that I didn't have long enough to have a base setting for and it's taken a while to get the 450 working how I want it to work – and of course when you're an amateur, with a working week, that process takes longer than it would for a works team. Your results suffer as well because you can't concentrate on your riding, instead it's on development, set-up and stuff like that, stuff that is done by a whole separate team at world championship level. I'm not complaining, it's simply the process you have to follow and it needs patience on the part of all involved – factory and rider. But we're nearly there now; at the British round on the Isle of Man I'd struggled with setup on day one, but toward the end of the day started to get it dialed, finishing eighth. Then on day two I started with a fresh head and could really fire, finishing fourth behind three world championship regulars.
"So I'm looking forward to next year so much; I know if I can ride through the winter on a bike that I'm really happy with and produce some results I'm happy with, then that will set me up for a solid year in 2017."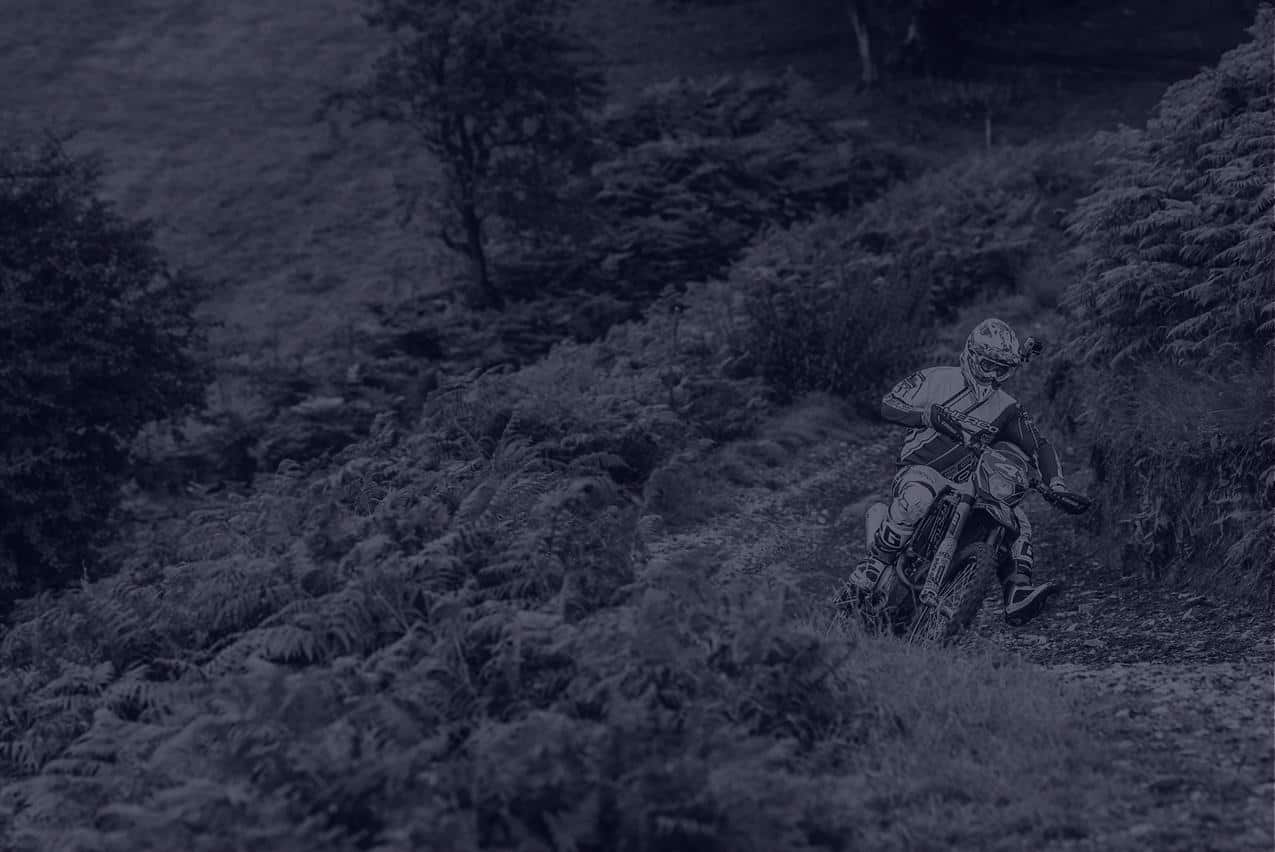 AND LATER…
"Yeah, I've had times where I thought, do I really want to be doing this anymore? I'm talking about competing at the highest level, there – I've always said I'll always have a bike, I couldn't just leave the sport and go away. I've been too involved with the sport now and if I did decide to stop riding, I'd stop riding – but I'd still be at the British championship to help a team, or run my own team. But for now I definitely still enjoy racing my bike."