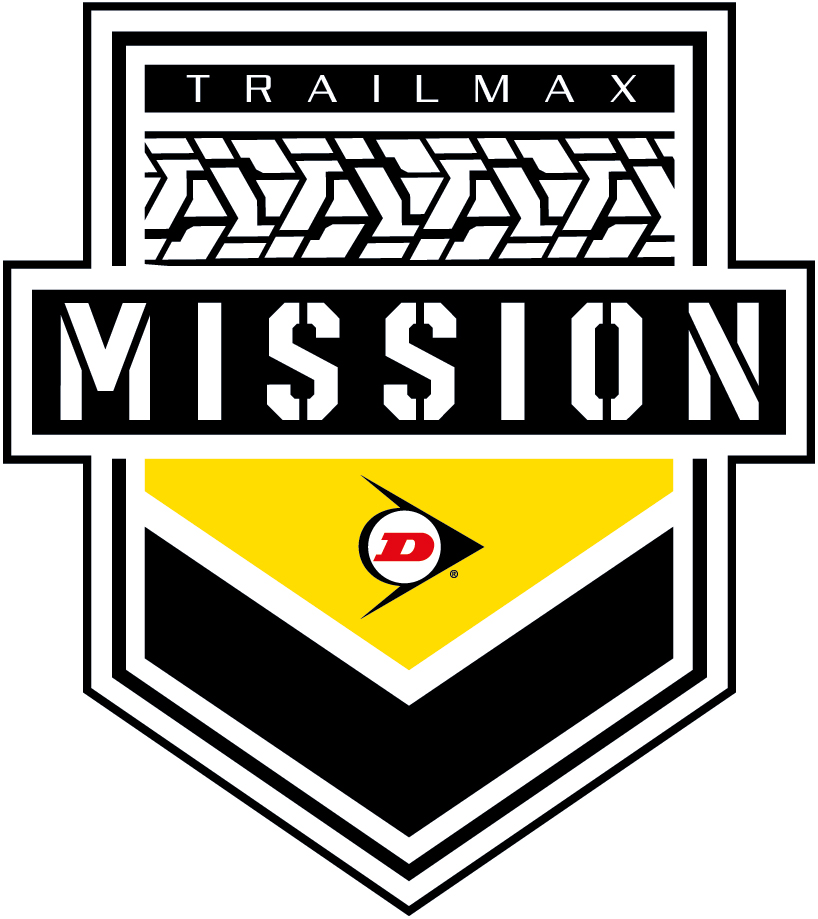 Dunlop has a new adventure tyre, ideal for the big ADV rider with big plans – meet the Trailmax Mission.
Dunlop has described its reason to be in several ways:
'the rugged option'
'to combine durability…with real off-road performance'
'for globetrotting on unpaved highways'
'the tyre for adventurous globetrotters'
You kind of get the idea, eh?
It's actually an American made tyre, in design and fabrication. Development was undertaken at Dunlop's proving grounds in Alabama and the tyres are made at their plant in Buffalo, NY.
As you can see from the images it's something of a 50:50 tyre (road:dirt) and while the profile is quite rounded as befits a road tyre (less noise, better grip) you can see the block pattern is fairly aggressive and tread depth generous (depending on tyre size the front has a typical depth of 8mm, the rears 10-12mm) for off-road riding. By our estimation competitors would be the likes of Metzeler's Karoo Street and Pirelli's Scorpion Rally STR.
Dunlop's ace up its sleeve here is extended longevity; they've reported that in testing, riding a 400km 'mountain loop', they achieved a distance of 12,800km from a rear (fitted to a 2017 Suzuki V-Strom) with the front having many more kilometres left yet.
Much as we've seen recently with Bridgestone's AX41, there's some experimentation (or is it development?) in the tyres' tread relief to create additional edges for bite off road. Dunlop has here a concept they've called 'staggered step', which presents new edges as the tyre wears down as well as hollowed-out knobs (negative relief?) on the 19″ front tyres. There's also 'wraparound side lugs' – kind of a tread on the sidewalls which Dunlop says 'add rigidity and durability in rocky terrain, and improve steering in sand, mud and gravel'.
Bearing in mind these are intended for the 1000-1300cc super ADVs, they also feature thicker sidewalls to resist pinch flats while allowing lowered pressures off-road.
In all quite an impressive set of design features and attributes. Tyre sizes will accommodate most adventure bikes from say a Yamaha Ténéré 700 upwards (so yes, 19 and 21 inch fronts and 17 and 18 inch rears).
Here at RUST we grabbed a set from the first shipment to the UK, freshly fitted (by the Grant and the team at Watling Tyres Margate) to our Suzuki V-Strom 1050XT test bike. First test for the Missions will be the Tour of Wales (by Rally Moto) this coming weekend – 500km on and off-road with a 12-hour time limit. Should be a fair first test. We'll let you know how they perform.